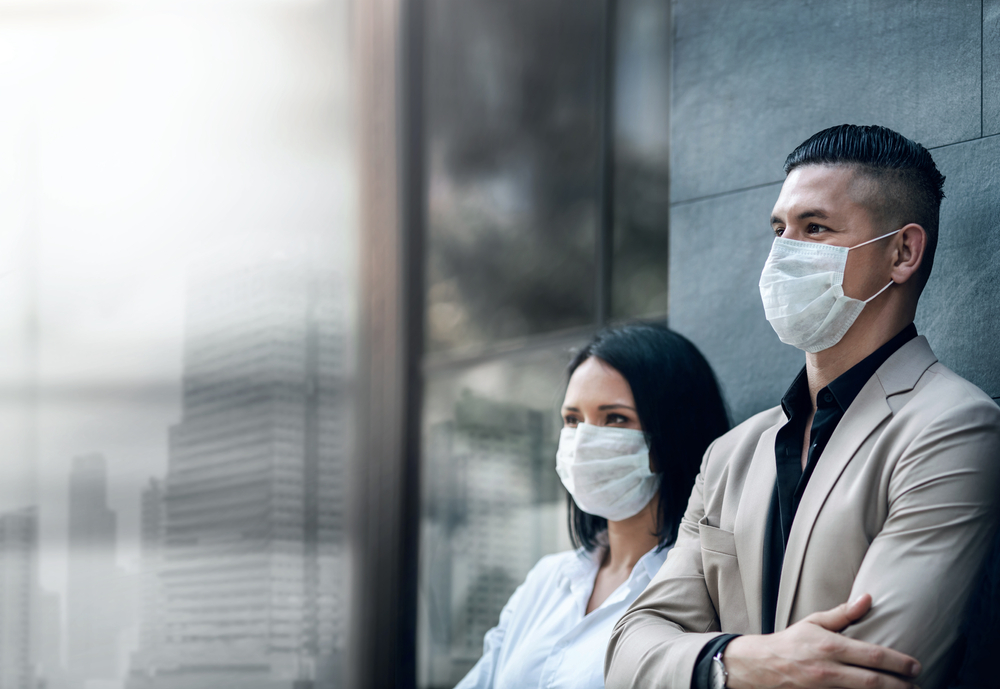 The COVID-19 pandemic represents an indelible occurrence in modern human history. This pandemic, with the death toll exceeding that of several wars, is the 21st century's first (and unlikely to be the last) major global health catastrophe. A white paper from the World Economic Forum and Harvard Global Health Institute finds that COVID-19 is part of a pattern of increasingly frequent epidemics that have coincided with globalization, urbanization and climate change. As nations around the globe, including India, now look to re-open from lockdowns, revive their economies and diversify global supply chains, the crucial role played by international cooperation to combat COVID-19, and the role that it will continue to play in combating pandemics to come, must be appreciated.
Undeniably, COVID-19 has underscored the extensive impact of globalization in recent decades on international business. Operating through the crisis has awoken government and business leaders alike to the need to minimize over-dependence for resources and supplies on any one partner country. Several now seek to bring supply-side operations closer to home to prevent their fragmentation in situations that restrict the international free flow of people, goods and services. However, doing so must be balanced with continued commitment to multilateral and bilateral partnerships during global challenges such as COVID-19. India's stand over the past five months is one excellent example of this.
While a novel, unpredictable epidemic was taking hold in December 2019, India remained relatively insulated. The spread of the virus hit us later and gave us the benefit of the experience, from the cautionary tales of the harder-hit nations. Since January 2020, India has made several policy interventions to protect the domestic availability of essential supplies while balancing its foreign policy objectives in supporting other nations through exports of essential supplies, all the while combating the proliferating disease within its borders.
Early on, the country had restricted the export of PPEs anticipating the shortage in supply at home. It also went on to restrict the export of other essential supplies such as sanitizers, paracetamol, Active Pharmaceutical Ingredients (APIs) and respiratory equipment, estimating that a drugs and medical equipment shortage was looming once community transmission took hold. Concurrently, India has been working hard to build up its supply chains and capabilities in manufacturing everything from PPE to ventilators domestically, supplies that were not previously being manufactured in the country. An important example, from close to zero production at the start of the year, India now manufactures 4.5 lakh PPEs per day - a growth estimated to be over 56-fold in just 60 days.
While taking such pertinent steps to ensure domestic supply, India also continued to aid its neighbours and allies in combating the contagion. From sending consignments of PPE to China when it was battling the peak of its epidemic, to medical supplies to several low-income African nations, to allocating $ 10 million as an emergency fund for South Asian Association for Regional Cooperation (SAARC) countries, India has kept up its role as the 'pharmacy of the world' and an important ally during a time of unparalleled need. These are only a few of the countries that India has supported while feeding for its own populace of 1.3 billion people. Countries have begun reciprocating in kind; most recently, the US promised to send India high-demand medical equipment, ventilators, in the coming summer months.
Moving forward, such measures of humanitarian and diplomatic assistance during the pandemic are not likely be forgotten by the receiving partners in the times to come. The collective experiences of the worst-hit nations today are likely to shape the economic responses and operating procedures for future health crises. The experiences of those nations relatively insulated from this pandemic due to low spread or a well-executed response will likely shape long-term best practices and help build resilient health systems. In the future, the contagion may be different but the mortal, economic and humanitarian implications will likely be similar. So, despite measures to realign existing over-dependencies on global partners created over the last several decades, be it business or government, nations will still have a lot to learn from each other in the post-COVID-19 world.
Thus, nations must remain committed to building collective, comprehensive responses to the epidemics or pandemics of the future.

#Covid_19