R-value in heavily impacted states falls below 1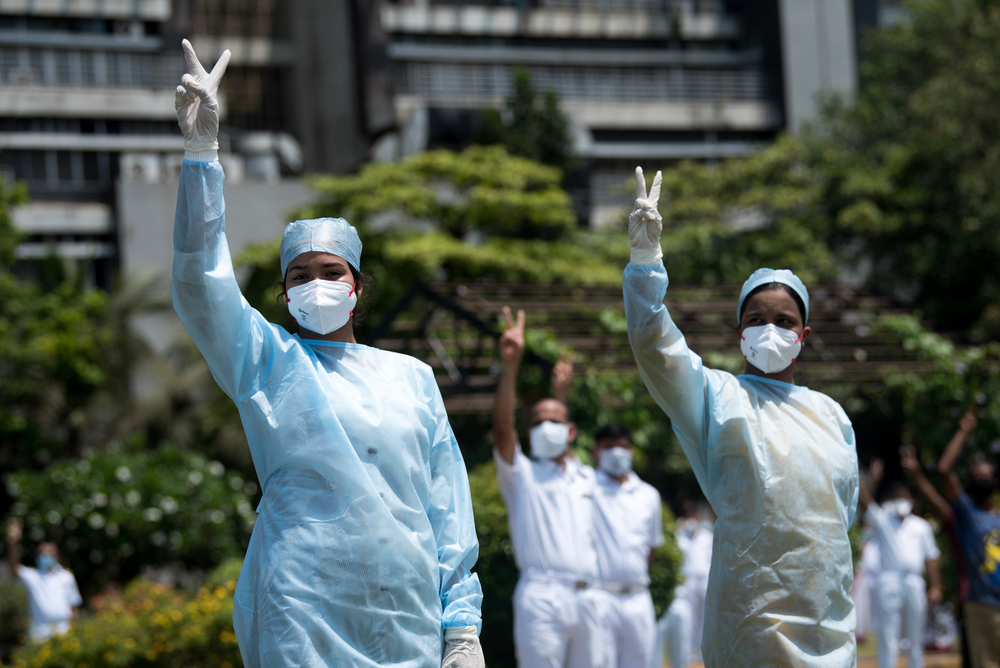 The national capital recorded a 6-week low in fresh daily cases as its positivity rate at 8.4 per cent on 17 May. The trend in Delhi is in keeping with a country-wide trend of reducing daily number of cases. The R-value or the reproduction rate that tracks the pace of the spread of the virus has also dropped below 1, indicating that coronavirus is likely to spread at a slower pace. Along with a fall in the recovery rate (an indicator of when the surge will decline), it appears that India is now past the peak of its second Covid-19 wave. 
Data published by the Ministry of Health and Family Welfare on Monday 17 May reflected 2,81,386 fresh cases in the country. It is the first time in 25 days that the number of daily fresh cases in India have fallen below the 3-lakh mark. Furthermore, the number of active cases in the country also fell from 36,18,458 on Sunday to 35,16,997 on Monday morning. 
The R-value of a country is a significant measure that highlights the number of people a coronavirus positive person infects, thereby reflecting the severity of the spread. A number of 1 or below 1 indicates a slowly spreading virus while any number above 1 indicates a rapid spread. The higher the number, the faster the virus is likely to spread. On 5 March, India's R-value was 1.05. It rose consistently through April reaching a value of 1.61 but, on 5 May, the R-value was recorded at 1.08. On 15 May, the number came down further to 0.99. Even this fractional reduction from 1 indicates a positive turn in the trajectory of the second wave which now appears to be on the wane.
In nine major states-- Maharashtra, Delhi, Uttar Pradesh, Gujarat, Bihar, Madhya Pradesh, Chhattisgarh, Jharkhand and Telangana--the R-value has dropped below 1. In Maharashtra, the R-value has come down to 0.83 on 17 May while Bihar's R-value is 1.1, down from the high of 3 in the third week of April. In another nine states-- Assam, Uttarakhand, Tamil Nadu, Punjab, West Bengal, Odisha, Andhra Pradesh, Kerala and Karnataka, the R-value is still over 1. In some like Karnataka, the R-value has decreased from last week's 1.25 to 1.04 this week while researchers believe that the other states would soon mark a similar fall as well. 
The decline in the country's R-value paints a positive picture for the immediate future, in which the increasing pace of vaccines will also contribute to overcoming Covid-19. As Indian states churn back into activity, business will too pick pace and bring India's economy on track.