The Prime Minister's road-map for making India self-reliant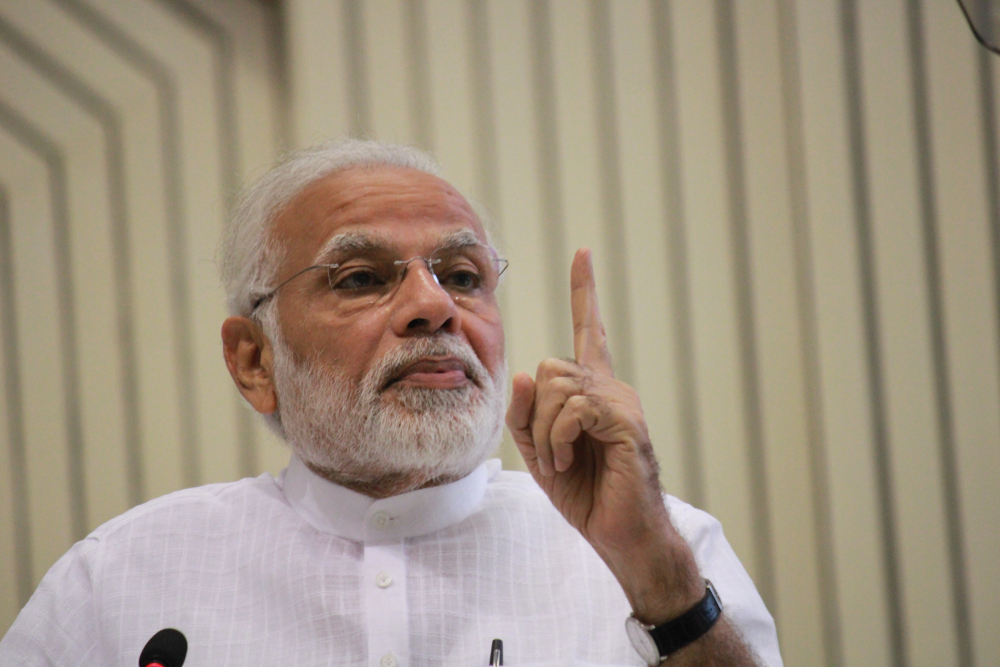 India's untiring patriot and corona warrior Prime Minister Narendra Modi, a day before, made the announcement of a Rs. 20 lakh crore economic package to deal with the Covid-19 pandemic and to turn this "crisis into an opportunity" for India. This package, equivalent to about 10 % of our GDP would cover "land, labour, liquidity and laws" and benefit farmers, entrepreneurs, the poor, the migrants and the industry including the organised and un-organised sectors. There will be major incentives for the MSME sector. In his speech, the PM stressed on the theme of self-reliance and the importance of keeping manufacturing markets and supply chains indigenous through the mantra "vocal for local". He said that self-reliance would be based on five pillars- an economy which takes quantum jumps and not makes mere incremental gains, modern infrastructure, a technology-driven system, a vibrant demography and a strong demand and supply chain. He added that the economic reforms over the last six years have given India a strong foundation to build upon and that this mega package emphasized on the need for a discussion on "economy-centric globalization versus human-centric globalization."
The Prime Minister informed the citizens that the 21st century is India's century as a leader in the global battle against Covid-19. Soon after the first few cases of coronavirus emerged in the world, India took well anticipated action and stopped all flights from coronavirus-affected nations. The Prime Minister took the initiative of organising the first virtual G-20 Summit, followed by a proposal for a similar meeting of SAARC nations to draw up a joint strategy to counter the pandemic. All possible steps, with the cooperation of the states, were taken for enforcement as also medical, safety and relief measures for the benefit of every section of society. It is only due to the proactive measures of our Prime Minister that India seems to have suppressed the curve so far. Our incidence rate per million, is among the lowest in the world and with low infection rates as well. It is reported that the first case of Italy was one day after India's first case. On day 46, Italy has 1,300 times the number of cases as India's.
However, we have to be extremely cautious as there is a great chance of recurrence of the virus. Health and safety will, therefore, become our first agenda. And we have to adjust to a new way of life, where social and economic life will have to co-exist with low disease transmission. Hence, the strategy must be comprehensive and cover immediate and long term needs by control and suppression of the spread, strengthening medical infrastructure and increasing awareness to stay safe by social distancing, regular hand washing, and other norms advised in the Aarogya Setu app. Strengthening surveillance and contact tracing and avoiding community spreads and proper containment of affected areas will enable us to combat the spread of this virus. Since we do not have any answer to immunity from this virus or its behaviour or the proper process of recovery and, worse of all, the absence of a vaccine, we are truly handicapped. Therefore, innovation with improvisation will be crucial.
Today we have greatly strengthened our medical infrastructure. We have over 7,500 Covid-only hospitals, over 400 laboratories, many thousand quarantine centres.  We are producing two lakh PPEs and two lakh N 95 masks daily. We have achieved a testing capacity of 95,000 per day, a recovery rate of over 33 % and our mortality rate is 3.3 %. We have a doubling rate of 12 days. We have also assisted many countries, including the United States, by sending them medicines.
On the economic front, the government stimulus, will be a huge boost. As the Prime Minister's stress is on self-reliance, dependence on other countries must decrease. We should continue our outreach to businesses that are re-calibrating their existing supply chains and looking to de-centralize, de-risk and de-leverage their current footprint in China, thus attracting global capital. Certain reforms which will help our economy will be to enhance agricultural productivity and treat agriculture as industry, increase the number of special economic zones (SEZs), increased priority in research and development and infrastructural development. Increase in infrastructural development will provide more employment and at the same time, enhance connectivity in the country. The government infusion of liquidity will help small scale businesses. The aim is to increase the turnover of village industries from Rs. 88,000 crores to Rs. 5 lakh crores in the coming years.
What will be seen is probably a great acceleration of the digital economy and we will observe people spending less on the luxuries of life as a great deal of cost cutting will take place. The entertainment and travel industry and real estate market will be on a low for some time. 
With all these measures, India will definitely rise out of the virus, stronger and more self-reliant than ever – a step which will truly make every Indian proud.
The Prime Minister will certainly glide the country on the right path. His credibility is evident from the fact that the entire country rose together with the clapping of hands and lighting of lamps, on his clarion call. The WHO, IMF and even Bill Gates praised Prime Minister Modi and India's efforts. 
This is the time for the entire nation, in its fortitude, to come together and effectuate the vision of the Prime Minister into actuality to regenerate our economy and provide succor to the citizens. 
#Covid_19