Partnerships of Hope: Norway stands with India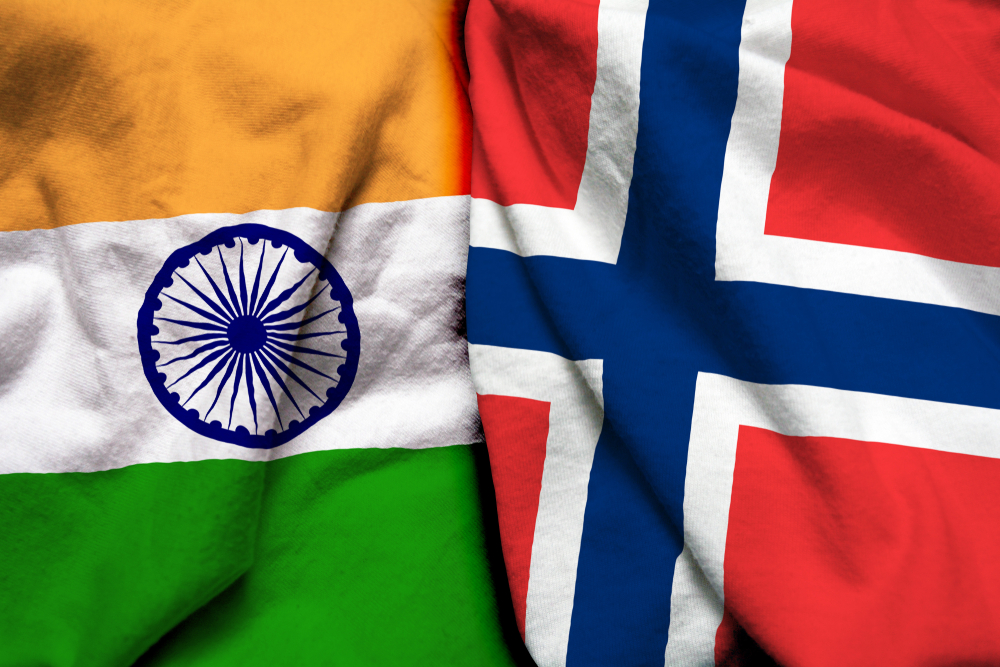 India and Norway established diplomatic relations in 1947 and have enjoyed a friendly partnership, based on shared values of democracy, human rights and rule of law. This partnership has been enhanced by regular high-level visits between the two countries, augmenting collaboration in areas of trade and technology. 
Additionally, the Indo-Norway Joint Commission was set-up in 2004, to bolster cooperation in the areas of political, economic, commercial, energy, environmental, scientific, technological, education and culture. Under this mechanism, the first Dialogue on Trade and Investment (DTI) was also held in 2020 which gave impetus to companies from both countries in participating across the segments of maritime industries, fisheries, tourism, skill development and renewable energy. 
Therefore, on Norway's Constitution Day, the country's biggest national holiday, Invest India explores this rich and long-standing relationship between the two countries, particularly during the persisting COVID-19 situation across the world. The 17th of May was declared as a National Day in 1814 as the Constitution of Norway was signed in Eidsvoll, declaring Norway as an independent nation. 
As of today, there are around 100 Norwegian companies in India engaged through joint ventures or wholly owned subsidiaries including Statkraft, Jotun Paints, Telenor and Greenstat. This has also resulted in the formation of the Norwegian Business Association of India in 2013, which is now one of Invest India's active partners in the facilitation of Norwegian investments into India. Further still, Norwegian companies and government have ensured steady support to India and continue to pledge the same, across tides of time. 
A fitting case of this continued support is the recent announcement by the Norwegian Foreign Minister of a contribution of 20 million Norwegian Kroners ($ 2.4 million) towards Covid-19 relief in India. This support will be channeled through the World Health Organization (WHO) and the International Federation of Red Cross and Red Crescent Societies (IFRC), which are supporting Indian authorities in their efforts to provide the most effective response to the current crisis, particularly with regard to the distribution of medical equipment. 
The support rendered by Norway will be used for– 
Bolstering up ambulance services with oxygen systems, 
Conducting information campaigns promoting infection control, 
Distributing hygiene packs to migrant workers and other vulnerable groups, 
Ensuring steady supply of personal protective equipment,
Operation of emergency response center/medical helpline
Norway joins the long list of countries that announced support for India's response to a devastating second wave of coronavirus infections. 
#Covid19 #IndiaNorway #Partnershipsofhope