ODOP Impact: How Team ODOP facilitated sales for artisans of Baghpat, Uttar Pradesh
The district of Baghpat in Uttar Pradesh is known not just for its Mahabharta connect but also for the number of home furnishing related small-scale industries. Carpets, bed sheets, table runners – you name it and clusters of artisans for the same are found here.
ODOP's goal is to bring these products on a larger stage, giving an impetus to the district's identity, and creating a market awareness about places where ODOP products are available.
To further this vision, the team collaborated with entrepreneurs to support their concerted efforts of employing local artisans from Baghpat. The idea was to match the products in the ODOP list with the entrepreneur's catalogue. This was done to ensure that the artisans creating the products did belong to Baghpat. The products were then tagged with ODOP.
In the pilot phase, team ODOP reached out to the entrepreneurs - Kritika and Nidhi, who were leveraging their background in design and fashion to create sustainable livelihoods for artisans based out of districts from North of India including Baghpat.
The entrepreneurs shared how these artisan clusters were some of the remaining few keeping the bygone art of hand weaving alive. Despite challenges such as increasing competition from power looms, absence of market intelligence, availability of quality raw material at affordable price, these artisans have resolved to continue using the age-old techniques and skills passed on to them, thereby keeping Baghpat's legacy intact.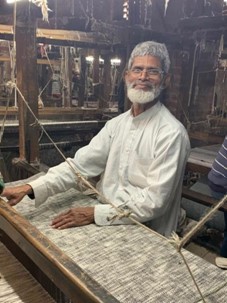 After the necessary due diligence, this artisan cluster, supported by Kritika and Nidhi were onboarded to tag their Home Furnishing products with ODOP. These products were then promoted through social media platforms.  
Once onboarded, these products were showcased at the Diwali Mela stall with ODOP banner. The credibility that the ODOP banner brought to these products proved to be a game changer. A Yoga studio owner who was looking for mats for his studio, placed a large order for the Baghpat Mats. The two entrepreneurs were thrilled to make this sale and team ODOP received an affirmation that they were on the right track.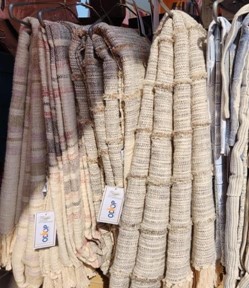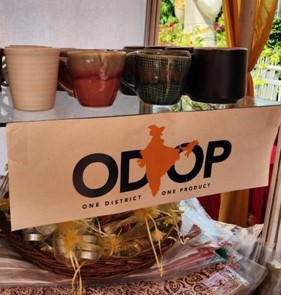 Nidhi and Kritika were also onboarded on the GeM platform to get access to greater procurement opportunities.
To scale this effort, the search is on for more entrepreneurs from across the country to ensure no district is left behind. Increasing the product visibility is what the ODOP team is now tirelessly working on through endeavours like these.