New India: 100 Days Governance Plans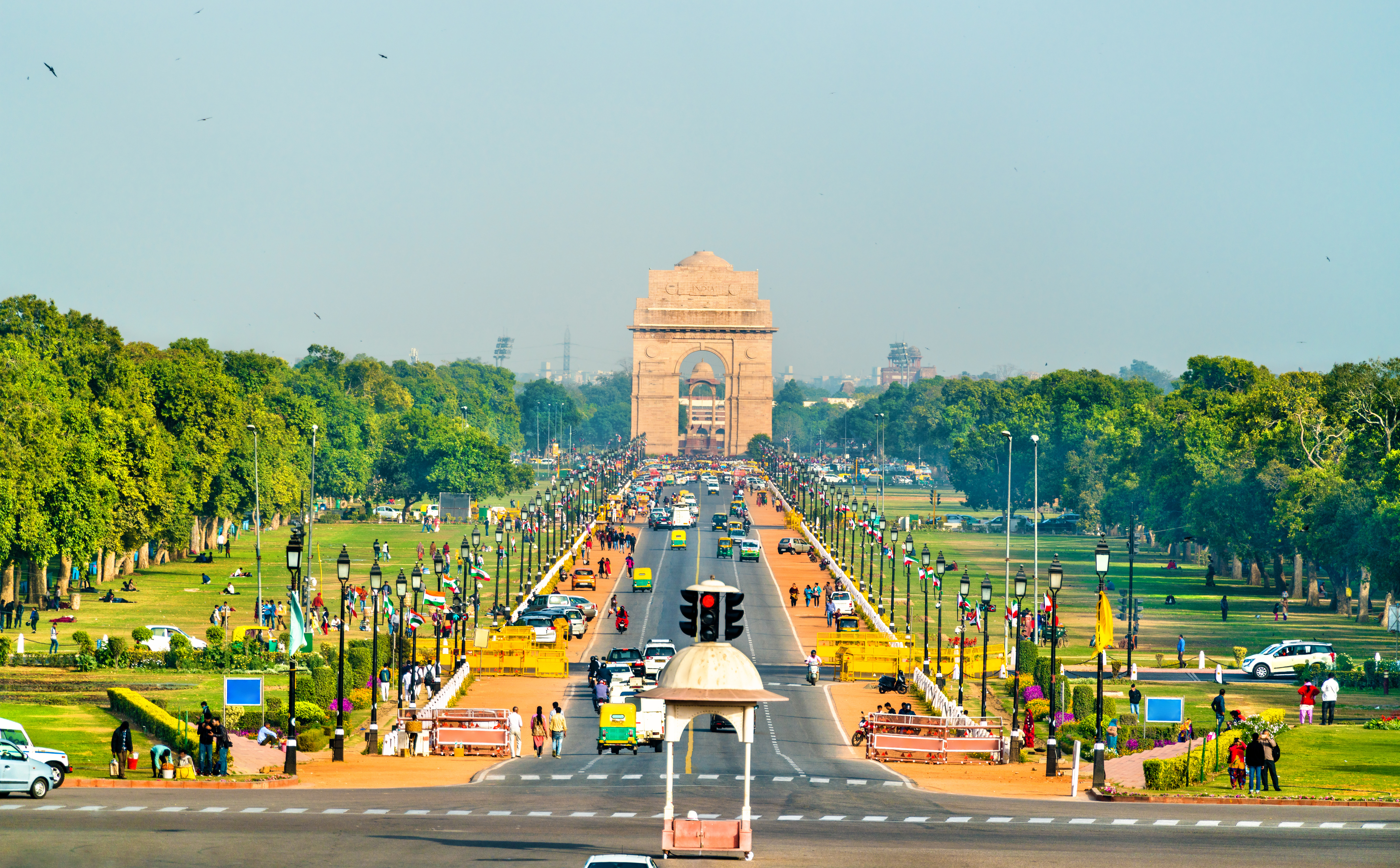 A surging 1.3 bn-strong India has given its mandate. The world's largest democratic exercise culminated in the victory of the Bharatiya Janta Party (BJP)-led National Democratic Alliance (NDA), delivering a second term with much greater margins than 2014. Prime Minister Narendra Modi now is the leader with the largest popular mandate in the world working relentlessly to strengthen his vision of New India.
Sustained development and inclusive growth are two among the many pillars on which the vision of this 'New India' stands. India is growing by leaps and bounds. According to the World Economic Forum, India is on the cusp of overtaking the United States to becoming the world's second largest economy, with a consumer spending of $ 5.7 tn, 77% of the population under 44 (80% among the middle class), and a billion Internet users, all by 2030. Several policy measures will have to be undertaken in order to maintain this growth and achieve greater figures.
The new Government possesses much vantage point this time as they only have to build on the foundations they laid for growth in their previous term. In this direction, all Departments and Ministries have been directed by the Prime Minister's Office to prepare a 100-day governance plan or more popularly called as the 100-day action plan to set the wheels of the Indian economy in motion. 
This blog focuses only on some aspects of the 100-day governance plan as prepared by the Ministry of Commerce and Industry, Government of India which is listed as follows: 
Trade facilitation and Logistics
The Ministry has proposed to create a separate department for trade facilitation and logistics for better coordination among different government units. As for now, there is no single department to look at all the aspects related to logistics covering various modes of shipment such as sea, roads, and railways and with growing trade volumes, this initiative becomes imperative to boost transport sector and improve ease of doing business. Logistics is a key component for increasing competitiveness of exporters, domestic and international traders by reducing transport cost as well as time and expediting the smooth movement of goods. The ten-point action plan has also proposed rolling out of national logistics policy, multi-modal logistic policy, integrated national logistics action plan, and logistics planning and performance management tool aiming to reduce the logistics cost in India by INR 20,000 Cr. As per the plan, a Multi-Modal Transportation of Goods (MMTG) bill will be introduced in Parliament, which will replace the existing MMTG Act, 1993, introducing new concepts like regulation of self-regulatory agencies and facilitate smooth movement of products for domestic consumption as well as foreign trade. The reforms that will be initiated will focus across the complete value chain of logistics including transportation, warehousing, processes, technology as well as skilling. 
New National Retail Policy
The Department for Promotion of Industry and Internal Trade (DPIIT) formed under the Ministry of Commerce & Industry, Government of India has proposed to formulate a national retail policy to support sustained and inclusive growth of domestic trade. Since the policy is still in the process of being formulated, it has been estimated that it will benefit 65 mn small traders. 
New Export Promotion Scheme
The ministry is considering a major export promotion scheme to ensure expeditious refund of central and state taxes and levies to boost shipments in the wake of global challenges at trade front. This measure has become imperative as the existing merchandise exports for India (MEIS) scheme is being opposed by the US in the World Trade Organization (WTO), stating it is not in compliance with global trade norms. The new scheme could be named as Central and State Taxes and Levies Scheme which would ensure refund of all un-rebated central and state levies and taxes imposed on inputs that are consumed in exports of all sectors. It will also include modern IT system with end to end IT enablement of all interfaces and processes of DGFT (directorate general of foreign trade) with exporters and other ministries/ agencies. 
WTO compliant production-based support scheme
The ministry has also proposed to Introduce a WTO compliant production-based support scheme to increase outbound shipments. Promotion of high potential sectors like electronics, telecom, hi-tech engineering, medical devices, pharmaceuticals, and technical textiles is on the agenda of this reform. 
Revive special economic zones (SEZs)
Measures such as uniformity in administrative and financial matters among all zones; an integrated online portal for processing new investment requests, easy operational and exit-related matters, procedural relaxations have been proposed as part of the action plan. The consideration to allow alternate sectors to invest in sector-specific SEZs, the flexibility of long term lease for developers and tenants, facility of sub-contracting for customers outside these zones and flexibility in usage of non-processing area by developers is also under way.There is a need for bold measures to revive investment, promote manufacturing and exports from SEZs. Hence, there is serious consideration for the new SEZ policy to be future ready, investor-friendly and correspond to global market needs.
The preparation of a 100-day governance plan is a robust exercise which helps the Government to track its progress. While there are a plethora of areas covered in such action plans by various ministries and departments, only a few have been mentioned above placing a focus on Trade, Commerce, and Industries and facilitating the agenda of 'Ease of Doing Business' in India.