NE Desk Investment Facilitation for IG International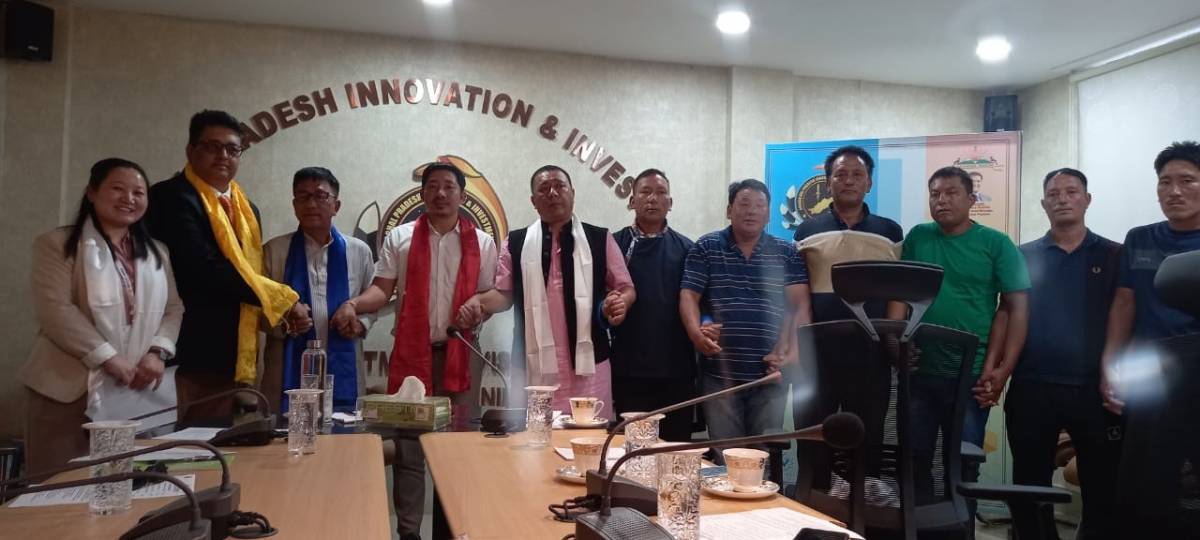 The Northeast (NE) Desk and the Agriculture teams at Invest India have facilitated the engagement between IG International and the Govt. of Arunachal Pradesh since June 2021. IG International, a Chandigarh-based Company, is India's leading importer and distributor of fresh fruits. It has developed an efficient supply chain of providing high-quality fresh fruits like apples, kiwis, citrus, pears, blueberries, avocados, stone fruit, and grapes to 27 cities across India.
IG International was seeking 100 acres of land to lease out in Arunachal Pradesh, with adequate water supply to form kiwi and other stone fruit clusters in the coming years. Accordingly, the NE Desk facilitated site visits and one-on-one interactions for IG International with the relevant officials from the Department of Agriculture and Horticulture, Govt. of Arunachal Pradesh, as well as with the kiwi growers of West Kameng and Lower Subansiri districts in Arunachal Pradesh. An investment of more than INR 100 crores in 5 years is envisaged in cultivation, research and development (R&D) and post-harvest activities of kiwi in West Kameng district.
The Northeast Desk facilitated an agreement between the Arunachal Pradesh Agricultural Marketing Board (APAMB), the farmers of Namshu village in West Kameng district and IG Fresh Produce Pvt. Ltd. to start state-of-the-art cultivation of exotic fruits.
The agreement was made in the presence of Tage Taki, Minister Agriculture and Allied Dept., Govt. of Arunachal Pradesh; Phurpa Tsering, Advisor to Minister Public Works Department (PWD) cum Member of the Legislative Assembly (MLA), Dirang, Arunachal Pradesh; Okit Palling, Chief Executive Officer, the Arunachal Pradesh Agriculture Marketing Board(CEO, APAMB); Calvin Harris Kharshiing, Planning Adviser, North Eastern Council; members of the gram panchayat and farming community, as well as Team Invest India.
The people of Namshu village have identified 40 hectares of land for cultivating exotic fruits like kiwi and other stone fruits. With this, the agricultural sector in the state is likely to receive the much-needed investment for its growth. The project will also generate gainful employment (technical and non-technical) over five years for more than 500 people in the Kameng area and the rest of the state. This will boost the production of kiwi in the state and increase the production, sale and export of kiwi and other fruits from the region.
Okit Palling, CEO of APAMB, expressed his gratitude to the NE Desk of Invest India for coordinating the entire agreement process. Tage Taki and Phurpa Tsering appreciated the efforts of Invest India and how this initiative will help the farmers with market linkages and put Arunachal kiwi on the global map.