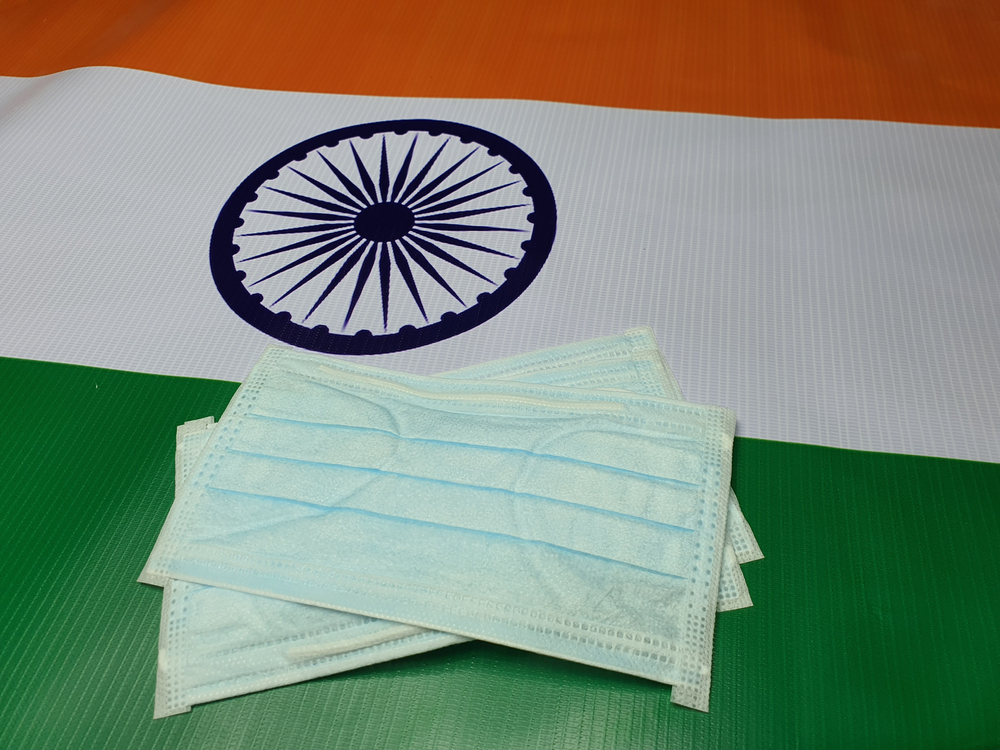 India has set an example for the rest of the world: Prime Minister Narendra Modi
With India effectively tackling the COVID 19 crisis, the Prime Minister graciously lauded the efforts of 1.3 Bn Indians in rendering support to the central and state governments' efforts against COVID-19. While putting in place the nation-wide 21-day lockdown and other strategies of social distancing across all states, the Prime Minister has further directed the state governments to continue to work on war footing.
With challenges increasing by the hour, each state has bolstered their efforts to fight this pandemic. A comprehensive public health strategy while focusing on the control of pandemic, have overtaken all other functions in every state. Below are some of the states whose relief efforts have been captured in this piece.
MAHARASHTRA
Maharashtra has been one of the worst Covid-19 hit state in India, calling for an equally strong strategy by the state government, which has taken some effective and unprecedented steps in a well-coordinated manner to contain the outbreak. While following the 3T formula - trace, test and treat, following are some other steps taken:

1. When the first case was reported, Maharashtra had only one testing centre at Kasturba Gandhi Hospital in Mumbai. It has set up three centres at Hafkin Institute, KEM Hospital and J.J. Hospital in the next 20 days. The state has 28 testing centres, including private ones.
2. The Chief Minister imposed a ban on inter-district transport to contain the outbreak. He also imposed restrictions on passenger movement. Now, only two passengers are allowed in a taxi and one in a rickshaw. Buses are reserved for those involved in essential services.
3. The state machinery has also ordered to keep the shops of essential commodities and medical stores open for 24 hours to avoid crowding.
4. A cluster containment action plan is being implemented in those places where multiple patients have been found.
5. More than 290 teams are working in the Mumbai Municipal Corporation area and 373 teams in Pune Municipal Corporation area. A total of 210 teams are conducting house-to-house surveillance in the Nagpur Corporation Area.
6. There are 2,332 teams that are working across the state. As a preventive measure against the novel coronavirus, isolation wards have been created in all district hospitals and government medical colleges in Maharashtra.

TELANGANA
On March 21, 2020, the Telangana government formulated the Telangana Epidemic Diseases (Covid-19) Regulations, 2020 under the Epidemic Diseases ACT, 1897. The tough new rules make it mandatory for all the government and private hospitals to provide Covid-19 isolation corners for the screening of suspected cases and imprisonment up to six months for those violating the regulations which came into force immediately.
1. Telangana government has launched a dedicated website https://factcheck.telangana.gov.in as part of its efforts to check the spread of fake news, misinformation and rumours in the backdrop of coronavirus spread and the consequent lockdown. Telangana is the first state to set up such an exclusive portal for fact checking on fake news.
2. The Telangana Information Technology Association (TITA) formed by IT Expert Sundeep Kumar Makthala and V Prakash has launched a unique Digithon, Hackathon to upscale the efforts against Covid-19 and help those stranded abroad.
3. TITA launched Digithon Covid-19 online clinic, through which it will offer medical assistance to people who are believed to be having symptoms of Covid-19 in rural areas. The patients can get basic treatment and information about the pandemic to plan their treatment.
4. As many as 5,746 teams have been deployed to fight against COVID-19 in the state.
5. Distribution of 12 kg rice and Rs. 500 to each migrant worker has begun actively in Hyderabad.

ANDHRA PRADESH
Andhra Pradesh cop riding a horse painted with images of coronavirus to spread awareness in the Pyapili town of the Kurnool district- unique measures such as this, coupled with the state government setting up a taskforce with five ministers under the aegis of Chief Minister, the state of Andhra Pradesh is undertaking the following measures to tackle this pandemic:
1. The state government has directed that all private medical institutions will put their premises, resources and manpower at the disposal of the District Collector as and when required.
2. The government is setting up an isolation facility with 100 beds in every constituency. Each district headquarters will have 200-300 tertiary care treatment facilities dedicated for Covid-19 patients.
3. In a first of its kind move by any state, the Andhra government has recruited nearly 1.50 lakh village secretariats and volunteers to strengthen village administration and grass root delivery of essential commodities to all the households.
4. Creation of 16,723 at isolation centres as part of measures to tackle the pandemic.
5. The state has 2.8 lakh village volunteers and ASHA workers on the ground who are actively working to track cases, spread awareness and maintain surveillance.
6. The Andhra Pradesh government has adopted "Covid Alerting Tracking System" to keep track of over 25,000 individuals advised to self-quarantine. The app is developed by the State Disaster Management Authority, who has also collected the database associated with the mobile numbers of the people advised to stay under quarantine. This tracking system allows the government to keep a tab on the real-time location of such cases with the help of telecom service providers.
#Covid_19