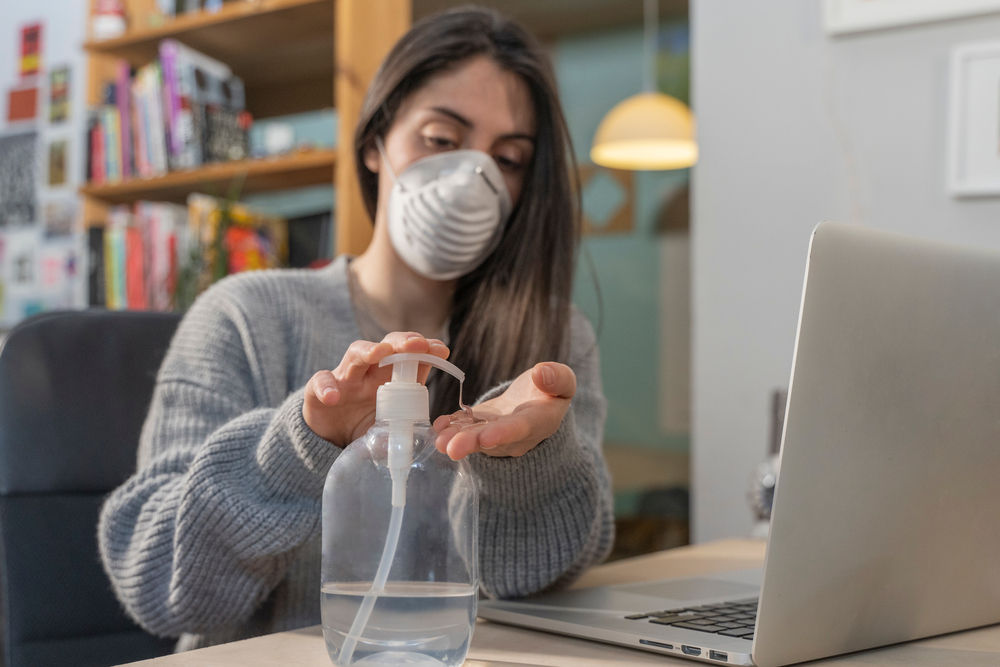 The novel coranavirus pandemic has currently infected over 4,64,769 people worldwide and several countries including India are under a state of total lockdown. The repercussions of the pandemic are adverse- it has created a health emergency and financial crisis globally.
One of the key concerns before Indian startups is to keep their workforce safe from Covid-19 without disrupting the businesses. Over 8000 employees across more than 10 countries will be working from home until the novel coronavirus is brought under control. This sudden shift in work culture has brought in challenges for all. On the upside, it has created opportunities for most startups in easing the process for remote employees: startups such as Zoom, Zoho Remotely, Slack and established giants like Google and Microsoft are delivering free offerings for remotely working employees during the crisis. Several startups and corporates have rolled out free resources which can be helpful for most of us while we are working from home.
We can leverage some video conferencing and E-meeting tools like Zoom, GoToMeeting, Zoho Meeting, Cisco WebEx Meetings that offer free, easy and reliable professional online meeting solution. It enables customers to meet face to face, host product launches, feature demonstrations, sales presentations, lead-nurturing webinars, user education webinars, share presentations and chat with colleagues. Zoho Remotely will enable the users to work remote by offering a complete suite of web and mobile apps that will help the users to communicate, collaborate and be productive; it will be free till July 1, 2020. It has some amazing features like Cliq for easy communication: chat, audio or video, Zoho Meeting or Zoho ShowTime for meetings for video conferencing, Zoho Projects for collaborative team project and certain other features like Zoho Lens and Zoho Writer, Zoho Assist and Zoho Sheet. Microsoft is offering free cloud productivity suites to small businesses for the next six months.
For electronic communication/ customer engagements, Slack is an application wherein users can get started with the free tier and expand as they see fit, some of the offerings are access to 10,000 of the team's most recent messages, 10 integrations with other apps like Google Drive, Office 365 and many more, 1:1 voice and video calls between teammates. Trello is a project management software which lets the teams arrange and assign tasks, track wider project progress, and build workflows for repeated jobs and it has features like unlimited personal boards, unlimited cards, unlimited lists, attach files of up to 10 MB from the user's computer or from Google Drive, Box, Dropbox or Microsoft OneDrive. An attendance solution platform called Hadirr helps to monitor the performance of mobile workers, remote employees & multi-branch offices with free 30-day access to the platform.
Startups which are looking for free offerings from invoicing tools can leverage the services offered by Zoho, Sighted, Intuit Quickbooks and others. Zoho is an operating system for businesses - a single cloud platform that offers free invoicing under its plan for those who have fewer than five customers to invoice and integrates with many other applications, including Dropbox, Google Drive, PayPal, Stripe and OneDrive. Sighted offers free starter plan and 20 easy invoices, quotes a month for a single user and 10 clients and integrates global payments, expense recording, CSV Excel downloading of all user's data and more. Intuit Quickbooks offers 1-month free trial invoicing. Handyy provides free trial with unlimited invoices and sends automatic reminder emails to clients if their payment is nearly due or is overdue. Nutcache, an invoicing and project tracking software allows up to 20 users and offers 1GB of storage with their free plan, which includes project tracking support. With Amazon Web Services (AWS) Activate, startups get access to the resources including credits, technical support, and training. AWS free offerings are: Amazon Simple Workflow Service, Amazon DynamoDB, Amazon SimpleDB, Amazon Simple Notification Service, and Amazon Simple Queue Service.
VakilSearch, Legistify, Lawyered consults businesses and individuals in starting up, business expansion, IP protection, tax compliance, legal documentation, and even accounting services. These are few legal advisory firms providing online legal advisory to the startups free of cost for the first one hour of consultation.
The startups are playing a pivotal role in easing the virtual working environment with requisite employee engagement tools and free offerings. Startups like Zoom have also presented innovative ideas and features amidst social distancing for employee engagement- themed days, virtual lunch and learns, interactive white-boarding and so on. While we are working from our homes, these applications can help us to collaborate with our teams and work productively.