KOREA PLUS – 'The Gateway for Korean Investors in India'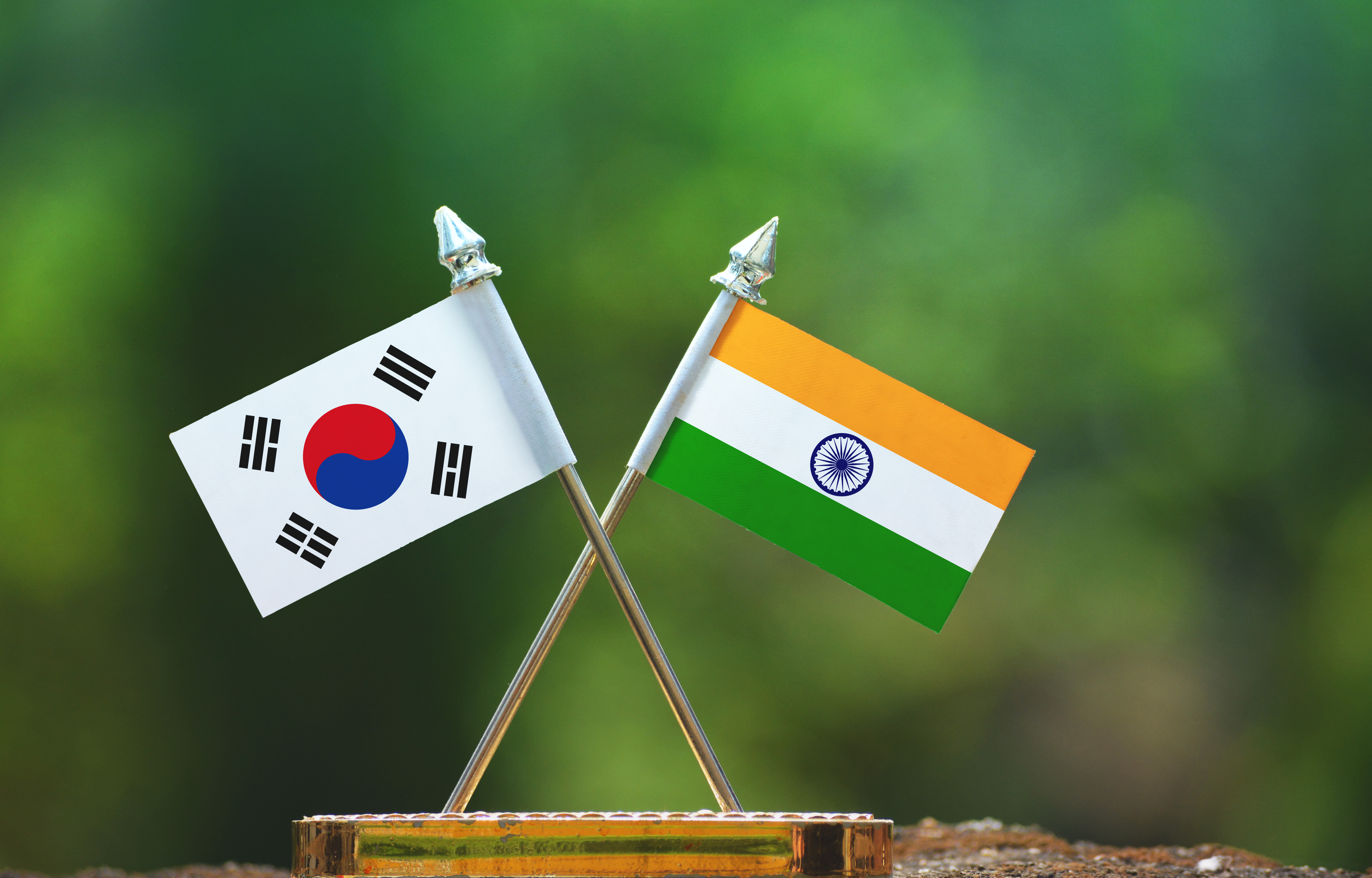 After his historic trip to Mongolia, Prime Minister Narendra Modi reached South Korea on the morning of 18 May 2015 as part of his three-nation tour. While several international issues were discussed, and many agreements were inked, the two countries also agreed to sign a historic pact for the formation of a special team to handhold the Korean Investors in India. The Republic of Korea was the second country after Japan with which such G2G initiative was planned. The initiative was expected not only to give impetus to the 'Make in India' programme but also to strengthen the economic relationship between the two countries.
After almost one year in June 2016, 'Korea Plus' was officially launched at New Delhi in the presence of a small yet distinguished gathering of Korean investors, government officials and Ministers of Commerce & Trade from both sides.
Korea Plus acts as a one-stop agency for Korean investors and works closely with the embassies, central and state governments, industry associations and corporates to generate leads and facilitate Korean investments. The team provides business advisory and facilitation to more than a hundred Korean companies in a span of just two years of its existence. Korea Plus not only gives facts-based inputs for decision-making but also provides handholding facilitation support to execute Korean investments.
One such facilitation includes a leading South Korean Spandex manufacturer for which the team identified opportunities in India and conducted a comparative analysis of the India market vis-à-vis other emerging markets. The inputs shared by the team helped the investor to firm-up its decision to set up its greenfield manufacturing plant in India. Additionally, the team conducted location analysis for the investor to identify potential industrial areas and sites in different states, with the assistance of Korea Plus, the investor was able to shortlist and finalise a suitable location in Maharashtra. 
Korea Plus also facilitated the market entry of a leading Automobile manufacturer from South Korea, which planned to set up a Greenfield manufacturing facility with an investment of $ 1 billion and a combined direct and indirect employment of more than 10,000 employees. The efforts of the team were received with great applause from the investor.
"We along with the entire team, wish to express our sincere gratitude for all the support and assistance extended to us by you in connection with our feasibility study on investing and setting up its first manufacturing unit in India. We further wish to express our appreciation for the assistance provided by Korea Plus which has been helpful for us in making an informed decision": One of World's Leading Korean Automobile Manufacturer 
Timebound resolutions to the issues of existing investor are the key to not only reinvestments but also to attract new investments. Korea Plus understands and acknowledges this fact very well, and endeavours to address the issues of Korean investors and undertake policy advocacy on their behalf with the Government of India. 
Korea Plus has also been playing a key role in the increased collaboration between India and the Republic of Korea. The team was a 'Knowledge & Investment Facilitation' partner to organise the India-Korea Business Summit, held in Feb 2018, which was attended by CXOs of a significant number of South Korean companies interested in the Indian market. It was also the investment facilitation partner for India-Korea Business Forum held in July 2018. The team participated and presented in several business events and seminars in India and Korea to create awareness about the opportunities in the Indian market. Visit our resources section to read more about FDI in India.
In the scheme of things, Invest India plays a significant role, in fact, its sector and state teams are the backbone of the initiative. Their knowledge and relationship with states bring tremendous value and their collaboration helps Korea Plus in executing projects productively. 
To increase engagement and target more investment, Korea Plus has identified key sectors based on the outward investment scenario of Korea, and the interest received from Korean companies. The shortlisted sectors include Automobiles, Electronics, Food-Processing, Chemicals and Textiles. The team plans to increase investor outreach through sector-specific programmes, workshops and closed forums. MSMEs in Korea account for a significant share of the employment and require much more handholding support to enter foreign territories for expansion. Korea Plus has laid out a roadmap to engage and facilitate Korean MSMEs and plans to utilise the existing incubation centres in India for them.
Korea Plus has become the nodal agency to drive and execute Korean investments in India. It is 'The Gateway for Korean Investors in India'. With India's drive to create a conducive environment for foreign companies and South Korea's mighty manufacturing engines rapidly expanding in foreign markets, there is no doubt Korea Plus has a substantial role to play.