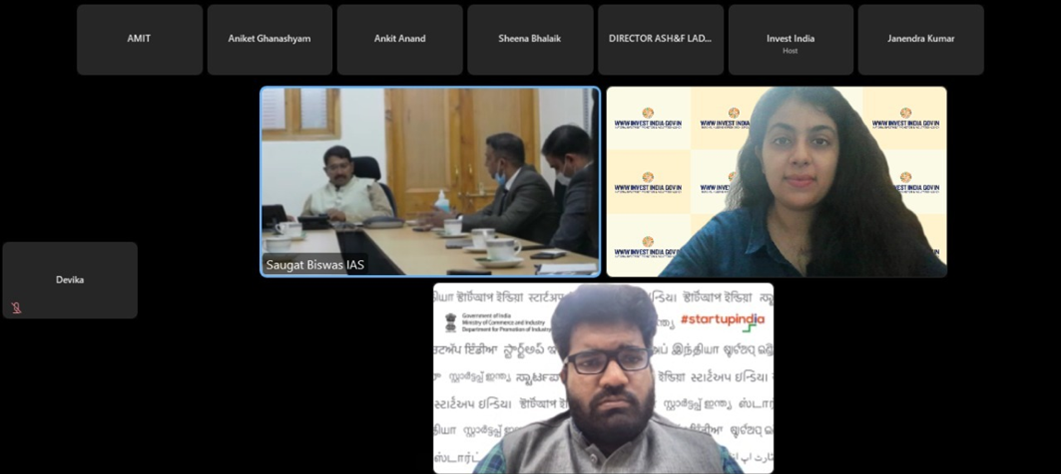 The Ladakh states team at Invest India organized an 'Invest India State Connect Series' chaired by Saugat Biswas, Commissioner, Industries and Commerce Department, Union Territory (UT) Administration of Ladakh.
Various Invest India teams - Startup, One District One Product (ODOP), Waste to Wealth (W2W), India Industrial Land Bank (IILB), Project Monitoring Group (PMG), National Single Window System (NSWS), India Investment Grid (IIG) and Strategic Investment Research Unit (SIRU) – briefed on the work and collaboration between Invest India and the Union Territories along with the following steps planned for each initiative.
The session witnessed enthusiastic participation from key UT Administration of Ladakh stakeholders with the senior leadership from the Industries Department, Animal Husbandry Department, Power Development Department and Tourism Department to discuss future opportunities.