Invest India Facilitated Media Delegation Visit from Nepal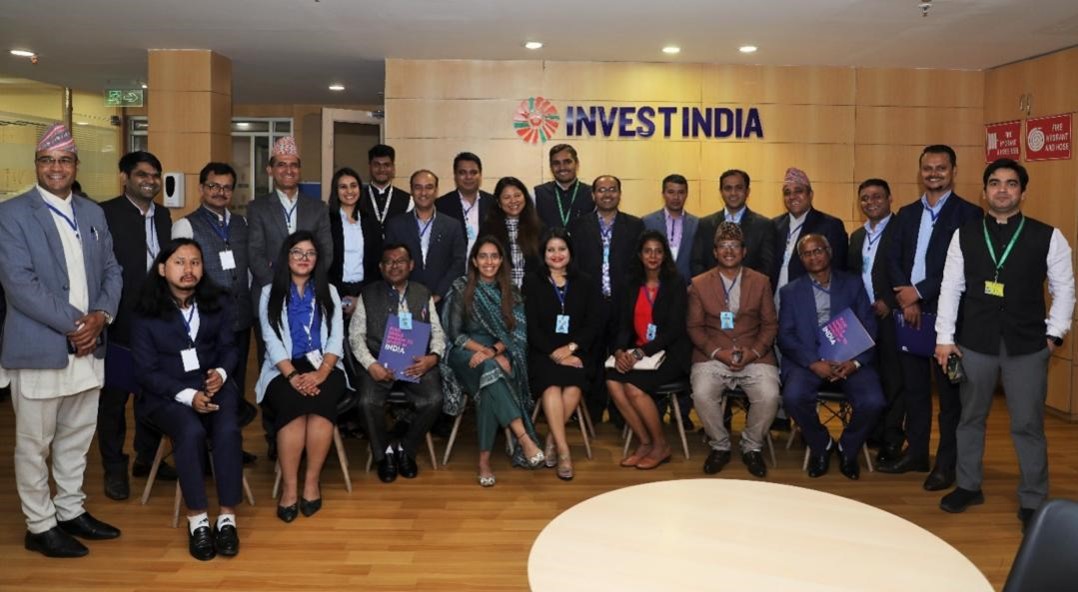 Invest India hosted a delegation comprising 18 journalists and editors from different media organisations in Nepal as part of a familiarisation programme organised by the Ministry of External Affairs. The program aimed at familiarising foreign media members with different aspects of India and the role of government in foreign investments in India.
The ASEAN (Association of Southeast Asian Nations) team presented briefly on the New India Growth Story, key government reforms, and India-Nepal relations. This was followed by a presentation from the Startup India team on the Startup Ecosystem and the government's role as an ecosystem enabler. One District One Product (ODOP) team highlighted ODOP initiatives and showcased some ODOP products.