Interview with Annapurna Das, Country Head- Sanofi Pasteur, India and South Asia
What is the relevance of adult immunization, especially for a tropical country like India?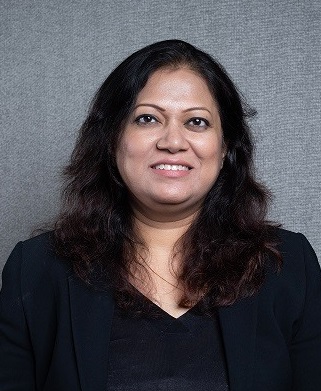 Adult immunization is at its infancy in India. Even today, vaccination is seen as a pediatric healthcare practice and there is a lack of infrastructure that supports adult immunization. There is an urgent need to build public awareness of the benefits of adult vaccination and the intent to protect oneself from vaccine preventable diseases.
Public immunization programs are more focused on children and expecting mothers who are most vulnerable and need prioritization and protection.
In a tropical country like India, seasonal influenza represents a year-round disease burden. Seasonal influenza is known to have an aggressive course in extremes of age and with co-morbid conditions. Health workers and persons with co-morbid conditions (such as asthma, COPD, diabetes, chronic heart disease etc.) and immuno-compromised persons are at higher risk. Yet we have very low or non-existing vaccination rates.
COVID-19 crisis has shown us again that respiratory viral infections can claim thousands of lives, including otherwise healthy individuals young or elderly. Fortunately, we have vaccines available against Influenza viruses. Influenza vaccination can help reduce the burden on healthcare systems. By preventing Influenza, we will reduce the number of patients seeking health related attention thereby freeing doctors and health care facilities to focus on people infected with SARS-CoV-2.
Adult vaccination is not just good for an individual but also the community as it reduces the risk of transmission to family members and others who may be at higher risk of serious complications from Influenza.
What role is Sanofi going to play in the vaccine market given the Covid-19 pandemic?
Globally, Sanofi is leveraging different ways to address the COVID-19 public health crisis by testing treatments and diagnostics, as well as working on two vaccine candidates using different platforms.
Additionally, as a vaccine provider, we have a responsibility to provide a continuous supply of life-saving vaccines every day as well as during crisis situations. We have taken measures to protect our employees and reduce transmission of SARS-CoV-2 to limit the impact on the production and distribution of life-saving vaccines needed for our families and communities every day.
Due to the containment and movement restriction, many parents are unable to comply with routine vaccination schedules. We have partnered with healthcare experts and national scientific bodies to share insights into how parents can manage immunization during the pandemic and take necessary precautions to keep their loved ones safe.
How do you propose Sanofi's experience in the vaccine market can help bolster the process of adult immunization in India?
At Sanofi, we're committed to innovation through researching, developing and delivering differentiated and proven solutions. We're committed to supporting the public health community, from healthcare professionals to public health authorities, to protect people of all ages against complications of influenza. Every one of us can take on the responsibility and play a role in protecting ourselves and those close to us.
In this pandemic, developed countries have intensified their adult vaccination initiatives against respiratory viruses like Influenza. As a country we need to protect our healthcare workers and vulnerable adult and young population through vaccinations as we battle the unknown in the pandemic.
Sanofi Pasteur has developed an interpersonal communications training (called Vaccine Confidence Initiative (VCI)) for healthcare practitioners (HCPs) to help them manage vaccine hesitancy and increase acceptance and vaccination rates.
Through our global expertise, we will continue to bring scientific capacity and capability into the country and build partnerships with key stakeholders that play an important role in increasing the immunization coverage of the country.
India has limited awareness and healthcare infrastructure for adult immunization. We need to make collective endeavour as public and private sectors to build vaccination capacity for adult vaccination to drive vaccine coverage for adults in India.