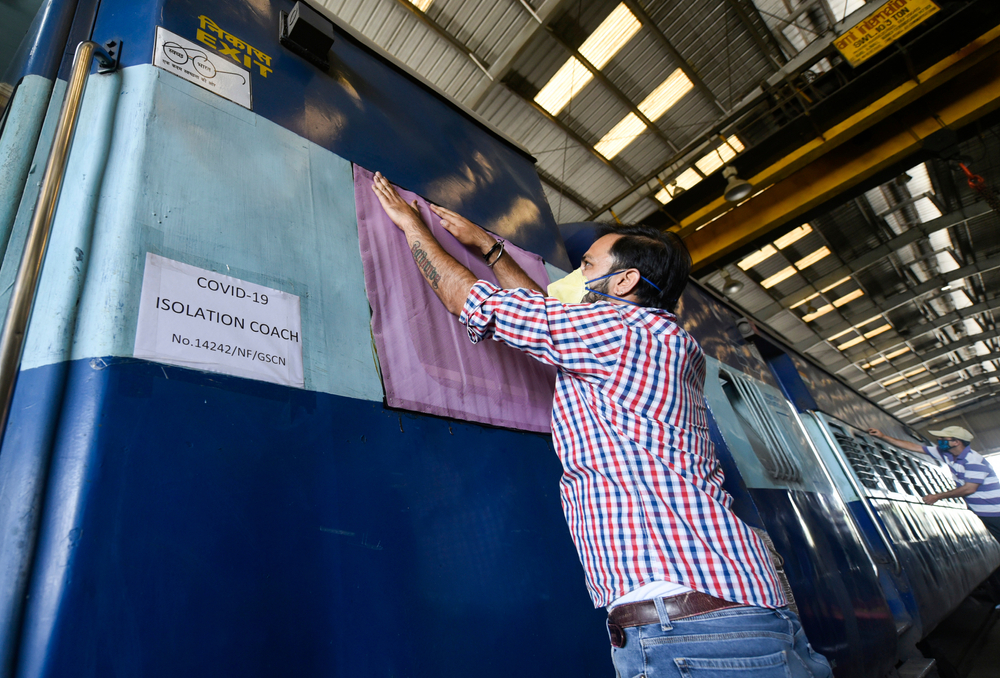 Announcing Indian Railways' foray into another major COVID-19 relief initiative, Minister Piyush Goyal said that it will soon begin large-scale manufacturing of Personal Protective Equipment (PPE) kits in order to augment their supply amidst a growing demand while at the same time, ensure that India's medical staff are adequately equipped to fight COVID-19.
Another area where Railways has been actively involved is in distributing food packets and cooked meals to the needy and the impoverished. Beginning 28 March till the 1 April, the Railways has been working on a mission-mode and distributed 1,40,000 cooked meals to the poor while also carrying food grains and milk supplies in another 1,60,000 wagons to ensure timely delivery of essential commodities to people.
While all passenger, mail and express train services of the Indian Railways remain suspended during the countrywide lockdown, it continues to serve the poor by distributing cooked meals for lunch and food packets for dinner through its base kitchens run by its catering service, Indian Railway Catering and Tourism Corporation (IRCTC) with logistical and manpower help from Railway Protection Force (RPF), Government Railway Police (GRP), state governments and charity organisations.
Since the beginning of the 21-day nationwide lockdown announced by Prime Minister Narendra Modi on 25th March in order to curb the spread of coronavirus, there has been a closure of businesses while people have been asked to work from home. While this has little impact engaged in organized sector employment, the closing down of shops and construction shops, thus, severely affecting migrant workers and labourers engaged in informal activities such as transportation, construction etc. As a result of this, state and central governments have come to the fore to help these workers by various means such as distributing food and rations, providing shelter as well as personal hygiene products essential to protect them from coronavirus including soaps and hand sanitisers.
In this context, the country's national transporter, the Indian Railways, has come to the rescue of millions of such workers. Recently, we saw thousands of railway coaches being converted into isolation wards for the growing number of COVID-19 patients as well as numerous others being transformed as ICUs for the critically ill. Railways is also progressing actively to convert 20,000 of its coaches to prepare 3,20,000 isolation beds for COVID-19 patients while modifying another 5,000 coaches to provide another 80,000 beds to patients affected by this pandemic.
#Covid_19