Indian Prime Minister Narendra Modi urges lighting of lamps in solidarity against Covid-19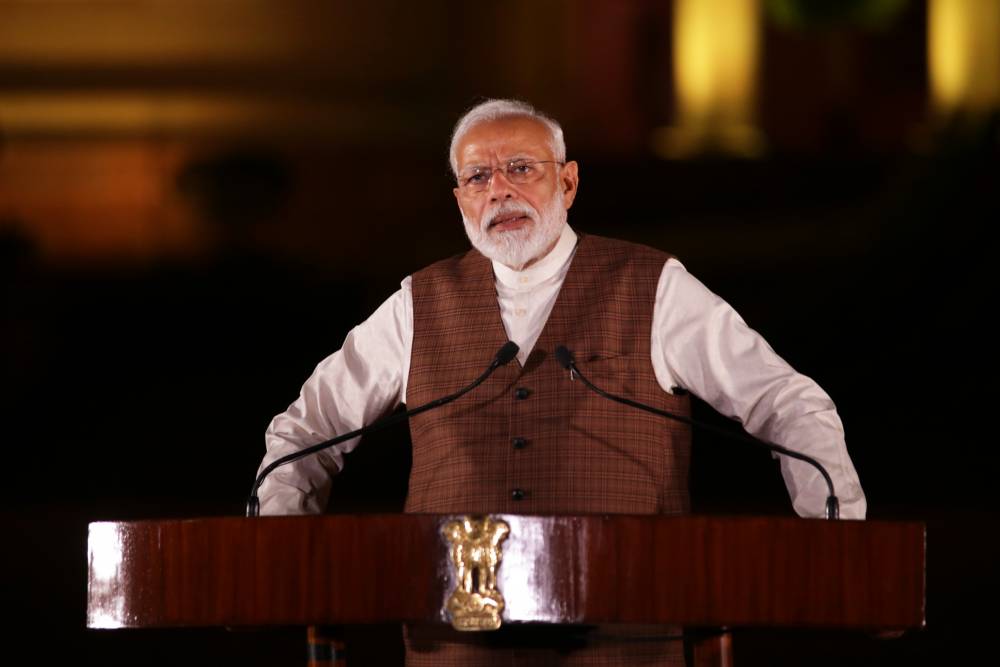 At 9 am on Friday, April 3, 2020, Prime Minister Narendra Modi addressed the public in a video message. With 12 days left of the nation wide lockdown, the Prime Minister expressed his appreciation for the unity of the Indian citizens while giving them hope and motivation for the battle lying ahead of us against the Covid 19 global pandemic. Here are the key highlights:
 
-  PM appreciated public on the discipline and unity of the Indian citizens during this lockdown.
-  Informed how many countries across the globe are replicating India's idea of Janata Curfew and drawing inspiration from India's expression of gratitude towards essential workers on March 22, 2020.
-  Urged people to not feel alone and scared at this time. Even at this time of uncertainty, the whole nation stands together. India has the power of 130 crore(1.3 billion) people standing together.
 
-  India is experiencing the beauty and grandeur of unity against this pandemic.
 
-  Urged Indians to walk towards the light at the end of the tunnel of this pandemic.
-  Requested each one to help the poor and most vulnerable and help them get out of this darkness.
-  At 9 pm on April 5, 2020, the PM requested each Indian to challenge the darkness of corona and garner the power of 130 Cr. people standing together. Urged everyone to switch off all lights and stand in the balcony or at the door with candle/ diya/ torch/ mobile flashlight for 9 minutes. 
-  The spectacle of everyone standing with light in their hands will help us realize the power of unity and understand that everyone is moving forward with the same purpose.
-  PM strongly requested people to participate in the activity only from home. During this display, do not gather anywhere. Do not break social distancing. This is the only way to break the cycle of corona.
-  Sit alone and experience the superpower of 130 Cr. people standing together. This will give us the power to get through this.
-  Reminded everyone that there is nothing greater than our spirit in this world.
-  Called on the nation to come together and win this fight against corona.