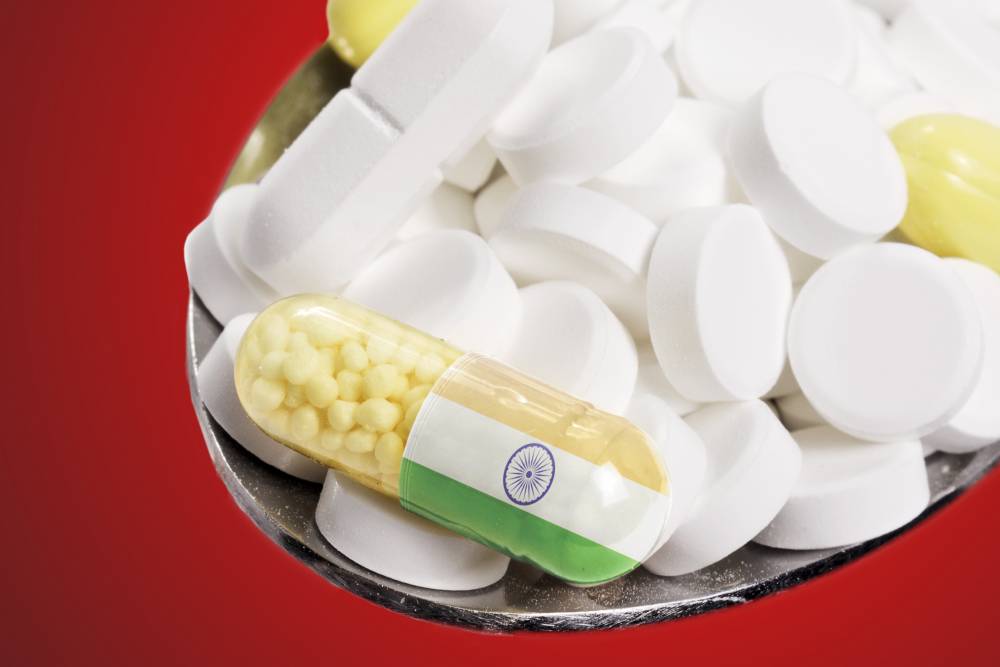 As the number of COVID-19 deaths continues to soar upwards, researchers across the world continue their relentless search for a treatment. World Health Organisation (WHO) has also launched its Solidarity Trial to test those drugs showing most promise. The Trial is a multinational initiative to compare the response of thousands of patients to 'repurposed' drugs – i.e. drugs already approved for another disease and should reduce the time usually taken to conduct a trial by 80%. So far, more than 100 countries are participating, including India .
India is also working on its own research efforts, with several major pharmaceutical companies working on developing vaccines and medicines. India, often termed as "the pharmacy to the world", meets over 50% of the demand for global vaccines .
Serum Institute of India, the world's largest vaccine manufacturer by number of doses produced and sold globally, has partnered with US-based Codagenix Inc. to develop a vaccine against the novel coronavirus. This is the first of its kind of such a collaboration between India and US pharma, and the pair are working specifically to produce an "LAV" or live-attenuated vaccine (a virus or bacteria weakened under laboratory conditions). It is also exploring its own BCG recombinant vaccine and is the manufacturing partner of Oxford University for the Oxford Vaccine.
Cadila Healthcare (Zydus Cadila) too has worked extensively on the coronavirus, having ramped up production of hydroxychloroquine and developed a rapid diagnostic kit. Now, the company is working on developing a vaccine, which it has revealed in a philanthropic statement, that it will not patent . The company is looking at using biologic drugs; specifically, Interferon alfa-2b which has also been used for the treatment of Hepatitis B and C previously under the brand name Pegihep . The vaccine is expected to be ready by 2021 and is currently in the pre-clinical stage. Hyderabad-based Bharat Biotech is also testing a nasal vaccine, 'CoroFlu' against the virus, through an international collaboration with virologists at the University of Wisconsin-Madison and FluGen . Further refinement is expected to take 3-6 months, with the vaccine estimated to be ready for clinical trials by late 2020.
The Government of India too has rolled out initiatives to support treatment development, including disbursement of funds. The Department of Biotechnology and its public sector undertaking, BIRAC (Biotechnology Industry Research Assistance Council) had invited applications on COVID-19 treatments through its Research Consortium and through this, they will be giving certain level of funding to Cadila, Serum and Bharat Biotech. Other companies to be funded are the ones working on the scale-up of the production of molecular and rapid diagnostic tests. The following companies will also receive financial support including: Mylab Discovery Solutions Pvt Ltd, Huwel Lifesciences, Ubio Biotechnology Systems Pvt Ltd, Dhiti Life Sciences Pvt Ltd, MagGenome Technologies Pvt Ltd, Bigtec Pvt Ltd and Yaathum Biotech Pvt Ltd.
Additionally, as part of the National Biopharma Mission, an industry-academia collaboration on the mission for accelerating biopharmaceutical development in the country, a common shared facility to manufacture diagnostic kits and ventilators will be created at Andhra Pradesh MedTech Zone (AMTZ). The mission also is funding the plasma treatment, following India's first successful experiment on a critically ill COVID-19 patient on ventilator support in New Delhi. The Indian Council of Medical Research is further investigating this treatment and has commissioned clinical trials across the country to arrive at a conclusion on its effectiveness.

#covid19