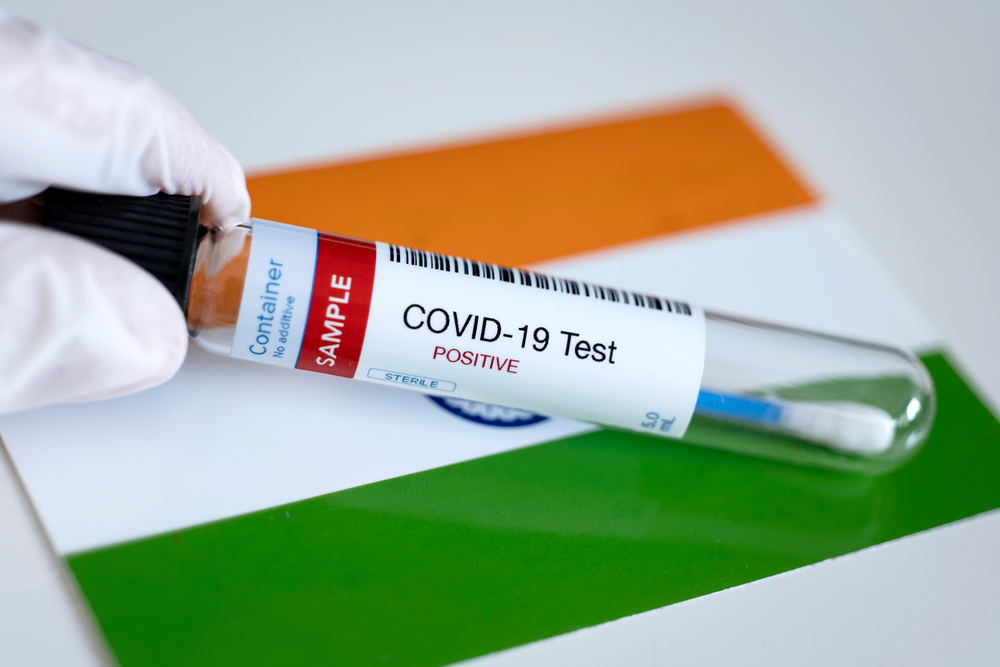 Countries across the world are pulling together to combat the spread of the novel Coronavirus. Many international borders are shut, flight restrictions imposed, and cities have gone into lockdown.
In the midst of this, the need for innovative strategies and products to identify and mitigate the contagion is urgent. In India this responsibility is being shared not only by the government and large manufacturing companies that are helping produce PPE and ventilators, but also by startups.
For starters, the Indian arm of AngelList, which is a US-based online platform for startups, angel investors and job seekers, has committed INR 50 Lakh into startups that are working on possible solutions for Covid-19 or coronavirus.
One such innovation is the 'Q-App' or Quarantine App, developed a group of startup entrepreneurs by Bangalore. Expected to go live this week, the application aims to live-track those in home-quarantine alongside providing colour-coded information to identify regions with a large number of positive cases. The Q-App is essential now as many people across the country have been violating home quarantine conditions and posing a threat to the public and the public healthcare system.
The app will send push notifications through the day, expecting those in home-quarantine to respond. The live tracker will match their affirmations with their location to ensure the person is at home.
Another Bangalore based company has been contributing to the fight against coronavirus for a while now. Incubated at the Nasscom Centre of Excellence, BlinkIN enables support teams across the globe to deliver a visual customer experience remotely. This innovation comes in hand at a time when infrastructure facilities are being set up around the world and given the scale of the outbreak sending technical staff to supervise the installation of systems is a risk.
Currently active in 43 countries, BlinkIN offers 'Scotty', an artificial intelligence (AI) and Augmented Reality-powered live video calling system. On screen, live pointers and AR screen annotations help to seamlessly transport human skills and knowledge to the location where and when they are needed.
The company also offers 'Huston', an AI-enabled self-service system powered by a virtual agent which allows users to make us of the expertise of senior engineers on their smartphones.
Further, a bot built by Mumbai-based firm Haptik Technologies and acquired by Reliance Jio last year is being used to disseminate information provided by the nation's Ministry of Health. Prime Minister Narendra Modi announced that citizens can text a WhatsApp bot called 'MyGov Corona Helpdesk' to get instant official responses to their coronavirus queries. Information which can help identify symptoms of the viral disease and how those could seek help is also being passed through this channel.
The Government of India, on the MyGov portal has also asked the Indian startup community to join the fight against the coronavirus. Asking for solutions to help fight #Coronavirus, those submitted will be evaluated for adoption and those selected will be suitably rewarded.
Startups and large-scale organizations, both homegrown and global are working alongside governments to curb the spread of novel coronavirus.
An AI company owned by Google's Alphabet is using existing research to help researchers tackle COVID-19. The London-based lab of DeepMind said it hopes to contribute to the scientific effort using the latest version of its AlphaFold system to release structural predictions of several under-studied proteins associated with SARS-CoV-2, the virus that causes COVID-19.
Similarly, another huge player, Microsoft, has launched a live web portal to track COVID-19 infections worldwide. The statistics are being constantly updated.
Meanwhile in China, DJI drones are being used to deliver health supplies, check peoples temperature using thermal cameras, spray disinfectant and even admonish those not wearing masks. A robot called 'Little Peanut' is even delivering food to quarantined patients.
While business practices might be inherently competitive, a global pandemic has changed the context within which we must all function. It is now of the utmost importance for us to work together in the fight against the novel coronavirus.

This blog was authored by Kartikeya Saigal.