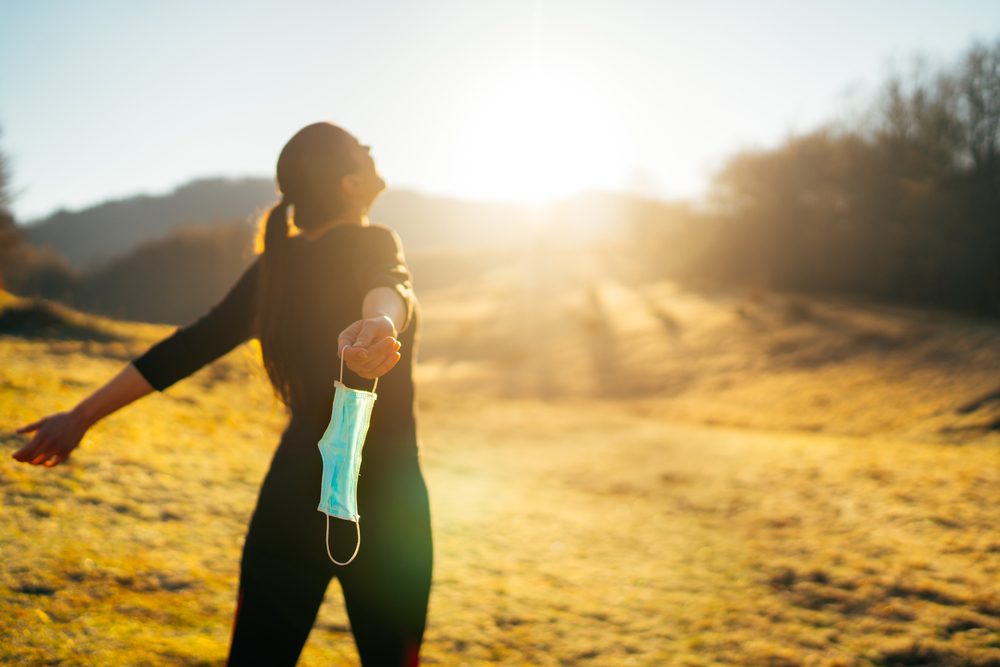 The coronavirus pandemic has caused a rising death toll and a near universal economic standstill in major global economies. The subsequent enforced lockdowns as well as compulsory social distancing to curb the spread of the virus have led to greater mental stress, thus compromising the mental well-being for many people.
Considering this, the World Health Organization recently issued a document with guidelines regarding mental health and psycho-social considerations during the Covid-19 outbreak.
Some of these are mentioned below:
• Keeping all staff protected from chronic stress and poor mental health during this response means that they will have a better capacity to fulfil their roles. Be sure to keep in mind that the current situation will not go away overnight and so one should focus on longer-term occupational capacity rather than repeated short-term crisis responses.
• Ensure availability of essential, generic psychotropic medications at all levels of health care. People living with long-term mental health conditions or epileptic seizures will need uninterrupted access to their medication, and sudden discontinuation should be avoided.
• During times of stress, pay attention to your own needs and feelings. Engage in healthy activities that you enjoy and find relaxing. Exercise regularly, keep regular sleep routines and eat healthy food. Keep things in perspective. Public health agencies and experts in all countries are working despite the outbreak to ensure the availability of the best care to those affected.
• A near-constant stream of news reports about an outbreak can cause anyone to feel anxious or distressed. Seek informational updates and practical guidance at specific times during the day from health professionals and WHO website and avoid listening to or following rumours that make you feel uncomfortable.
To read the entire document, visit https://www.who.int/docs/default-source/coronaviruse/mental-health-considerations.pdf
It is, therefore, easy to understand how situational factors surrounding the Covid-19 pandemic are bound to snowball and have a prolonged impact on the mental makeup of a population. For example, research in Sierra Leone post the Ebola outbreak found that people affected by the epidemic experienced high rates of depression, anxiety, and PTSD symptoms.
Last month, New York, to support its mental healthcare infrastructure announced an initiative to provide free phone or video chat for people dealing with the mental health impact of the corona virus crisis. This was possible as more than 6,000 psychiatrists, psychologists, and other clinicians volunteered their time towards this effort.
Governor Andrew Cuomo said, "We talk about the economic consequences, but we also need to talk about the social consequences, but the stress, the anxiety, the emotions that are provoked by this crisis are truly significant, and people are struggling with the emotions as much as they are struggling with the economics."
According to India's National Mental Health Survey 2015-16, 10.6 percent of India's 1.3 billion population suffers from mental health disorders. The report notes that 80 percent of such patients are not under medical treatment. These statistics, viewed in the light of the ongoing pandemic are a huge cause for concern, however, there are public health and policy measures that can help.
In 2017, Prime Minister Modi's government passed the Mental Healthcare Act which guarantees Indians the right to mental healthcare. With the Covid-19 pandemic, a sector that is rapidly becoming an area of interest and necessity, is telemedicine for mental health care.
During the lockdown, the Government of India has promoted telemedicine as a means of providing health services as seen on March 25, when the Ministry of Health and Family Welfare issued telemedicine guidelines, including a template for providing electronic prescriptions to those with mental illnesses.
The Union health ministry has also launched a toll-free helpline (08046110007) for people who may face mental health issues due to the ongoing countrywide lockdown.
The University Grants Commission (UGC) has also directed all universities and colleges to set up mental health helplines to address psycho-social concerns of students during the lockdown.
Further, private citizens and healthcare providers are also contributing to provide an extended support system, such as a Mumbai-based mental health platform called InnherHour which is granting free access to its digital programmes and self-help tools to healthcare professionals, work-from-home employees of companies, and university students to support their mental well-being.
InnerHour, which is an app offering a range of clinical tools and self-help psychological activities, topical content and webinars, bot-based check-ins and voice/video therapy sessions in seven Indian languages.
Coverage for telemedicine should continue long after the immediate crisis has passed. Many patients must overcome social stigmas and responsibilities as well as financial and transportation difficulties to access mental health services and thus, telemedicine is a sector that is invaluable regardless of the pandemic. The uptick in its relevance due to Covid-19 should be used to expand the industry and create a broader, more reliable framework of digital services that benefits the people in need, with or without a virus outbreak making them an urgent requirement.
#Covid_19