How are our work days and weeks changing?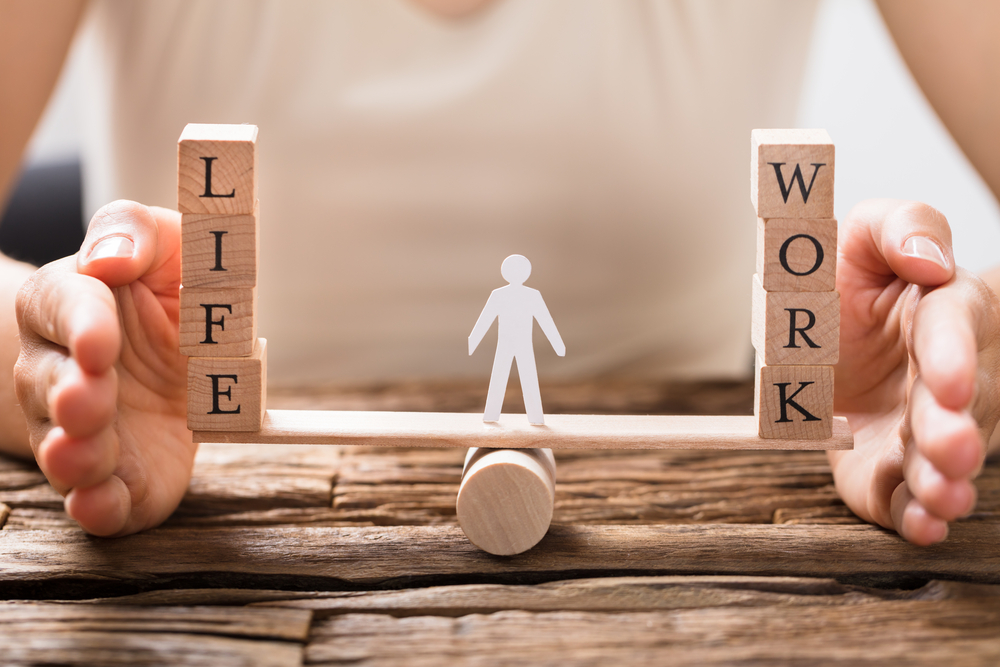 In the age of increasing work-related stress, mounting pressure and constant deadlines, there is a growing movement that seeks to shorten the workday and week across the world. This would allow people to form healthier work-life schedules, spend more time with their loved ones and disconnect from the glorified grind that is deemed necessary to be "successful". Although the idea is finally getting the traction it requires to be heard, it isn't new.

Since 1996, Finland, a leader in progressive thought, has in place a law that gives most employees the right to adjust their hours up to three hours earlier or later than what their employer typically requires.  Sanna Marin, who took office as Prime Minister of Finland on 10th December 2019, desires to take this idea of a flexible work-life balance even further with a proposition to put the entire country on a four-day workweek or six-hour workday.

While this issue is not currently on the official government agenda of Finland, experimenting with working hours and days is still a bold and interesting idea, and one that others across the world, from companies to countries, have been exploring for a while.

In this regard, Sweden also completed a trial program of a six-hour workday in 2015 while still maintaining the compensation level of an eight-hour day.

In 2019, Microsoft Japan experimented with a shorter work program, called the "Work-Life Choice Challenge 2019 Summer" to see if there was any increase in productivity in correlation to fewer working hours. The company gave its 2,300 employees the opportunity to "choose a variety of flexible work styles, according to their circumstances of work and life."

With these examples it is possible to see how different ecosystems respond to such variations.
The Swedish program took place in a government-run retirement home in 2015 and yielded mixed results. The shortened hours made workers happier and healthier but overall, the program was deemed too expensive and complicated to be implemented country wide. The retirement home was required to hire additional workers to make up for the gap in coverage left by those working shorter hours. This increased compensation costs and made the plan financially unstable and impractical to be implemented on a large scale.

In the case of Microsoft, the results of the experiment had lesser drawbacks. They indicated that workers were happier and there was also a 40% gain in their productivity.

It is possible that a larger organization can implement flexible working hours better than a smaller one. A company with more employees would have the person-to-person ratio to make sure there isn't a decrease in efficiency and output, whereas at smaller organizations the opposite is true. Large companies, such as Amazon, Google and Facebook, have a potentially huge advantage over their smaller competitors in terms of this new development in social psychology and the work-life debate.

In India, recently, the state government of Maharashtra decided to implement a five-day week for its employees from the month-end. The state Cabinet recently also decided to increase the working hours by 45 minutes on weekdays. The new working hours will not be applicable for services deemed essential and those that come either under the Factory Act or the Industrial Dispute Act. These include government hospitals, the police, prisons, water supply projects, the fire brigade, cleaning workers, educational institutions, government colleges, medical colleges, schools, and technological institutions.

According to the central government guidelines, the five-day week has so far been implemented in Rajasthan, Bihar, Punjab, Delhi, Tamil Nadu and West Bengal. Maharashtra's five-day week proposal will help the government save on electricity, water and fuel.

Similarly, in Sikkim, after coming to power in May last year, Chief Minister Prem Singh Tamang declared there would be holidays for the government employees on the second and fourth Saturdays of the month. The new system comes into effect from April 1, according to the government circular.

It seems that the right formula that brings the greatest productivity with the most balanced schedule is yet to be decided. The models that work for some organizations, don't work for others. Perhaps, depending on the kind of work, differing strategies can be adopted. While it is still uncertain if the six-day, five day or even four day week is going to be the new norm, what is sure is that we now have some idea of what it takes to implement this change and that the majority of people are in favour of a healthier work schedule. Soon enough, it might become a major factor in hiring practices too. 

Progressive organizations may want to adopt flexible hours to attract the best talent and tailoring working hours to the needs of their employees might be the added incentive required to stop them from leaving. With the current employment levels, corporations would need to offer creative solutions to recruit new employees and keep the existing ones satisfied. This, however, is a situation that depends upon, at the very least, a stable economy. If the economy weakens and there is rising unemployment, the balance shifts towards the recruiting organizations and they would be in a position to demand more working hours from their employees.

In conclusion, the work-life balance is increasingly becoming the centre of debate across the globe. While the information age has given us the tools and the connectivity to work efficiently, with minimum delays, many voices such as that of the youngest sitting Prime Minister have said the same thing: Sanna Marin said "I believe people deserve to spend more time with their families, loved ones, hobbies and other aspects of life, such as culture. This could be the next step for us in working life", something hard to argue with.

This blog was authored by Kartikeya Saigal.