Hospitals Initiative: Enhancing Healthcare in New India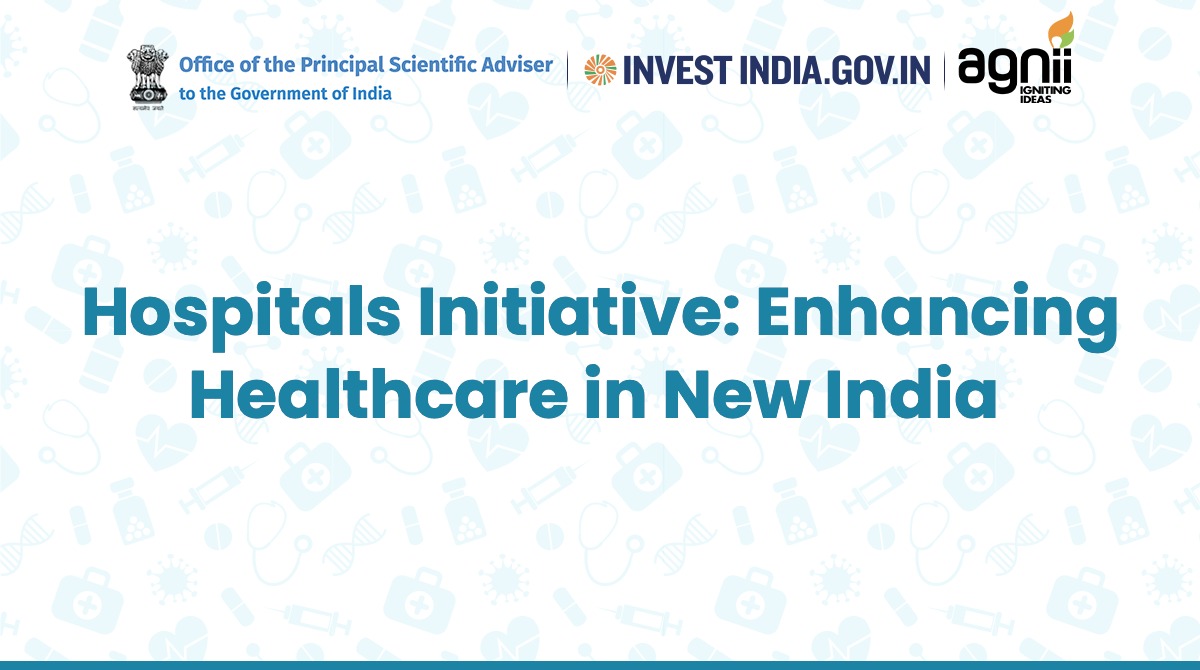 The Office of the Principal Scientific Adviser to Govt. Of India worked diligently during the COVID-19 pandemic to assist in emergency initiatives intended to provide relief to Indians impacted by the outbreak. One such project undertaken was the 'Hospitals Initiative' in partnership with Invest India.
The 'Hospitals Initiative' targeted pre-existing hospitals on a state-by-state basis in order to build extension units that could accommodate the needs of COVID-19 patients. The extensions were in the form of modular, self-contained cabins or containers with configurations available for 20 to 100 beds. The design life of the setups spans over 25 years and can be used as permanent extensions by the hospitals.
In October, as part of the Denmark Prime Minister's delegation, the Novo Nordisk Foundation and leadership from the Denmark Embassy visited the hospital extension in Faridabad in person and the extension in Punjab via a virtual walkthrough. The Novo Nordisk Foundation was instrumental in establishing the Hospitals Initiative through their grant funding of the project.
The precedent set by this initiative will encourage further adoption of these hospital extensions, which can be rapidly deployed due to their pre-fabricated modular nature. More such exemplars are upcoming in four North-Eastern states.
The AGNIi Mission, which operates under the Office of the PSA, was actively involved in showcasing the hospital extensions to the Denmark delegation and remains committed to aligning with the Principal Scientific Adviser's agenda for national interest.