Financing Road Infrastructure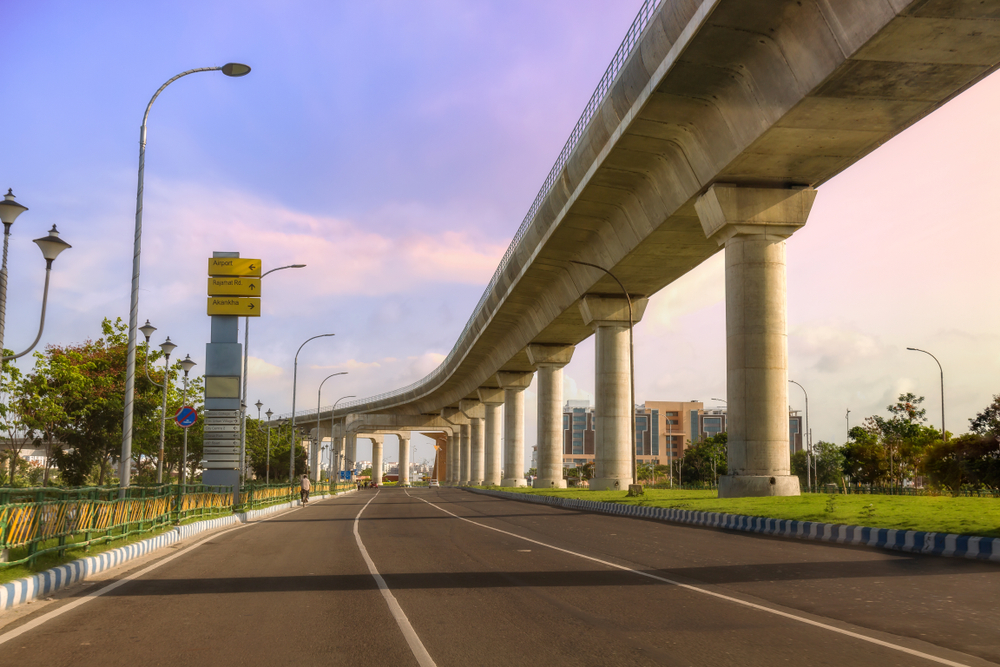 The Union Budget presented for fiscal year 2021-22 reiterated the Government of India's focus on creating quality infrastructure in the country. The announcements pertaining to infrastructure were made in the background of the rolling out of the National Infrastructure Pipeline (NIP), under which India will spend $ 1.4 trillion between 2019 and 2025 on sectors such as roads, railways, ports & shipping, energy, and development of urban & rural infrastructure. 
Through a coordinated effort, the vision is to lay down a framework for synchronized development of infrastructure in the country, factoring in requirements of the next decade. This is expected to minimize disruptions and lead to better cost efficiencies.  Through the NIP, the government seeks to encourage investor participation, with an estimated 21 per cent of the outlay expected to come from private players. 
Out of the total outlay for NIP, approximately $ 280 Bn is being spent on the roads and highways sector.  This sector is critical for the economic growth of the country, as it transports 65 per cent of the goods and nearly 80 per cent of the passenger traffic.  To improve and expand the 2nd largest road network in the world, the government is implementing schemes such as the National Highway Development Programme and the Bharatmala Pariyojana, under which 66,000 kilometres of economic corridors, border and coastal roads, and expressways are being constructed.  Of these, 38,000 kilometres have already been completed. To further encourage private participation and investment in the sector, the concession agreements for the BOT and HAM models have been amended in 2020 to include provisions sought by private companies. 
Through a combination of efforts, coordinated action between various agencies, and removal of bottlenecks, India is targeting an average construction rate of 40 kilometres of national highways per day.  This will be a big jump from the all-time high of 31.8 kilometres per day achieved in December 2018.  
To finance the construction of greenfield road assets, India has adopted multiple innovative models to recycle existing operational and revenue generating highways. This is also part of the government's vision under the NIP to tilt asset ownership of roads in favour of financial investors and asset aggregators. The Ministry of Road Transport and Highways has identified 104 road stretches that can be monetized for long term concessions. This model provides further impetus to private investments in the country and allows institutional investors to acquire and operate key infrastructure assets. This is also expected to bring greater efficiencies in toll collection, by plugging leakages and ensuring the use of RFID devices.  The government has also announced that it will be removing toll plazas across the country within a year and move towards a GPS-based toll collection system. 
The maiden project was executed under the Toll-Operate-Transfer (TOT) Model, wherein a bundle of 9 toll roads was given away for a period of 30 years. Australian Fund Manager Macquarie won the bid with a quote of $ 1.45 Bn, against a reserve price of $ 1 Bn. Since then, an additional bundle of 9 roads has been acquired for $ 688 Mn by Cube Highways, which is backed by institutional investors such as I Squared Capital, ADIA, Mitsubishi Corporation, and IFC. To allow a wider pool of investors to participate through the TOT model, the bundle sizes have been made smaller. Currently, the process to give away 2 additional road bundles under TOT is underway, with National Highway Authority of India (NHAI) receiving initial bids in the range of $ 139 Mn to $ 172 Mn. 
The large allocation of funds by institutional investors in the road sector is in sync with the high interest shown by private equity (PE) and venture capital (VC) funds in India. In 2020, despite a downward trend due to the COVID-19 pandemic, PE and VC investments in India grew by 6.6 per cent to a record-high of $ 39.2 Bn.  This effect has also been witnessed in the capital markets where most Initial Public Offerings (IPOs) that have been released over the last few months having been oversubscribed. To further incentivize institutional investors, the government, in 2020, announced a 100 per cent tax exemption for investments in infrastructure by sovereign wealth funds and pension funds. 
Over the last few years, India has also introduced new and easier means of investment opportunities for a wider range of retail investors through Real Estate Investment Trusts (REITs) and Infrastructure Investment Trusts (InvITs).  As of May 2021, India has 1 REIT and 15 InvITs which are either public or private.  The Embassy Office Park REIT was issued and listed at INR 300 in April 2019, and reached a high of INR 480 in March 2020, a gain of 60 per cent.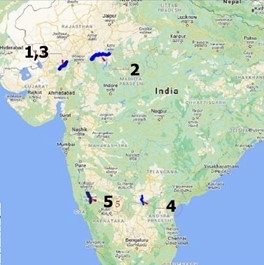 Building on this momentum, the National Highway Authority of India is ready to come out with its own InvIT.  The InvIT is likely to have 389 kilometres of highways across five stretches in its portfolio, with more assets likely to be added later. The road assets are geographically diversified and situated near major industrial and tourist destinations with high traffic.
The list of the 5 road assets proposed to be added to the NHAI InvIT are:
Palanpur Abu Road Project Highway
Chittorgarh Kota Project Highway
Abu Road Swaroopganj Project Highway
Kothakota Kurnool Project Highway
Maharashtra Belgaum Project Highway
The size of the InvIT is estimated at approximately INR 5,100 crore (or $ 695 Mn), offering investors a long-term investment opportunity with a concession period of 30 years for all the projects.  The NHAI has setup the National Highways Infra Investment Managers, as an independent investment manager with experienced professionals to manage the InvIT. 
In addition to raising funds through the ToT Model and the InvIT, NHAI has also received Cabinet approval to securitize toll and user fee collected from national highways. This will allow it to raise long-term finance from institutions and provide an alternate mode of asset monetization. 
The roads and highways sector in India has been witnessing rapid development through large-scale public and private investment. With greater private participation and institutional investment over the coming years, Indian infrastructure is well on its way to becoming the linchpin in the emergence of New India.