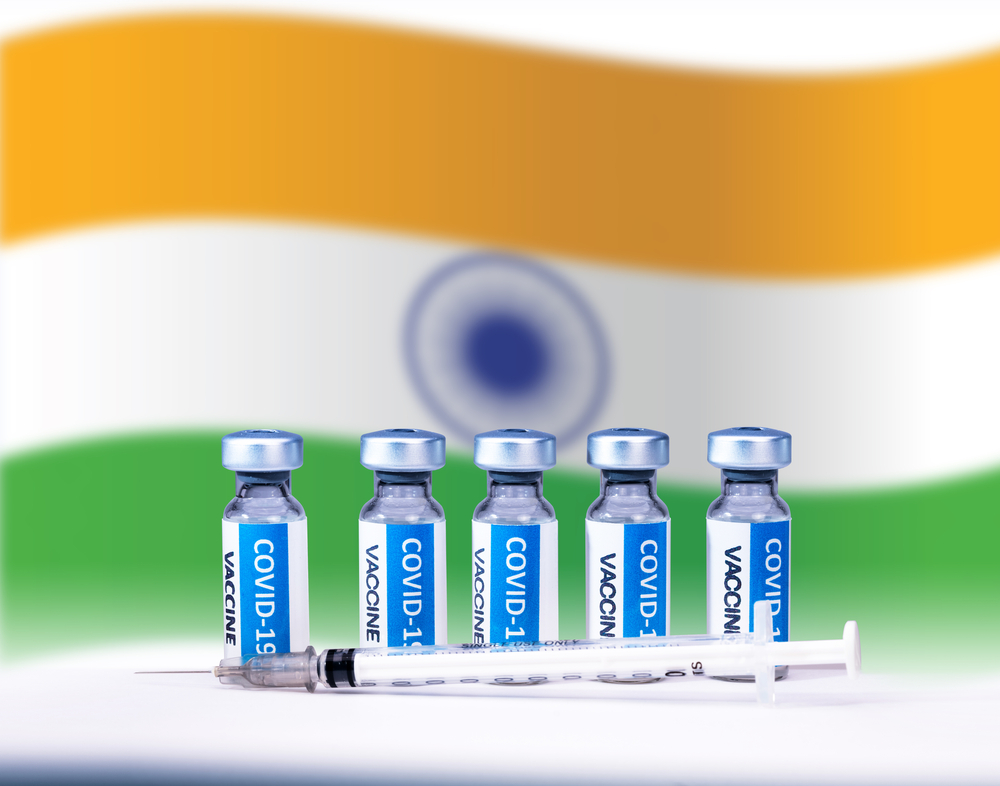 The first month of 21st century's latest decade marked a unique beginning for India, and one that will be remembered and cherished for a long time to come. This is when India began its historic campaign called the "Vaccine Maitri" initiative, which has not just garnered us high praise from far and wide but also demonstrated what effective diplomacy in difficult times looks like.
India's strengths in the pharmaceutical sector are recognized globally. Home to the world's largest vaccine production facility by volume, the Serum Institute of India, the country also produces the world's third largest volume of pharmaceuticals. This explains, in large part, why India is (aptly) called the "pharmacy of the world." Additionally, India is also the largest global supplier of generic medicines, having a 20 per cent share in the global supply of generic drugs in terms of volume.
It is important to not get lost in these humongous numbers here; our mammoth quantities neither mean compromises on excellence nor on standards. As a matter of fact, it depicts that the Indian pharma industry is efficient and globally competitive. India further holds the caveat of being the sole country to have the highest number of America's Food and Drug Administration (FDA)-compliant pharma facilities outside the United States besides many WHO's Good Manufacturing Practices (GMP) and European Directorate of Quality Medicines (EDQM)- approved pharma plants.
Embedded in these magnificent numbers is India's commitment towards the global community highlighted several times by Prime Minister Modi's repeated assertion of "Vasudhaiva Kutumbakam" (The World is One Family) as a guiding principle for his foreign policy. In a tumultuous year ravaged by a health crisis, this principle took its most profound shape in the "Vaccine Maitri" campaign, spearheaded by India's Ministry of External Affairs.
In the initial days of the pandemic, India rapidly augmented its manufacturing of medical supplies like paracetamol, hydroxychloroquine (HCQs), masks and PPE kits in order to ramp up their exports abroad and helped over 150 countries deal with the raging pandemic.
Since the development of anti-Covid-19 vaccines, the world has been looking up to India to leverage its superior vaccine manufacturing capacities for the global good. Towards this end, began the "Vaccine Maitri" program on January 20, 2021. As part of this humanitarian initiative, India has been supplying and donating India-made vaccines to countries across the globe, with our neighbours Maldives and Bhutan becoming the first recipients, in line with PM's "Neighbourhood First" policy.
Since then, India has been at the centerstage of global recovery from the Covid-19 pandemic, having gifted and supplied vaccine doses to over 75 countries at the last count, and counting! This massive international initiative is being complemented by India's ambitious domestic vaccination campaign, which has vaccinated over six crore people with anti-Covid-19 vaccines.
While the impact of India-made anti-Covid-19 vaccines reaching the remotest corners of the world is significant in tangible terms, the diplomacy that goes behind such massive initiatives, often gets overlooked. This is where the "Vaccine Maitri" initiative gains prominence as it puts India and its emergence as a responsible global power, at the spotlight of global politics amidst a global health pandemic. Alongside the widespread goodwill and diplomatic heft it brings, the campaign also sets a great example for India's future engagements with the world where it can take a leadership role while avoiding the geopolitical ripples that otherwise rupture global initiatives.
They say a friend in need is a friend indeed, and this timeless phrase explains well both the reasoning behind this campaign's name as well as the reiterate the underlying message- India was, is, and will continue to be a friend of the many, the humanity in its broadest sense.