Digital Technology Showcase for Village Level Entrepreneurs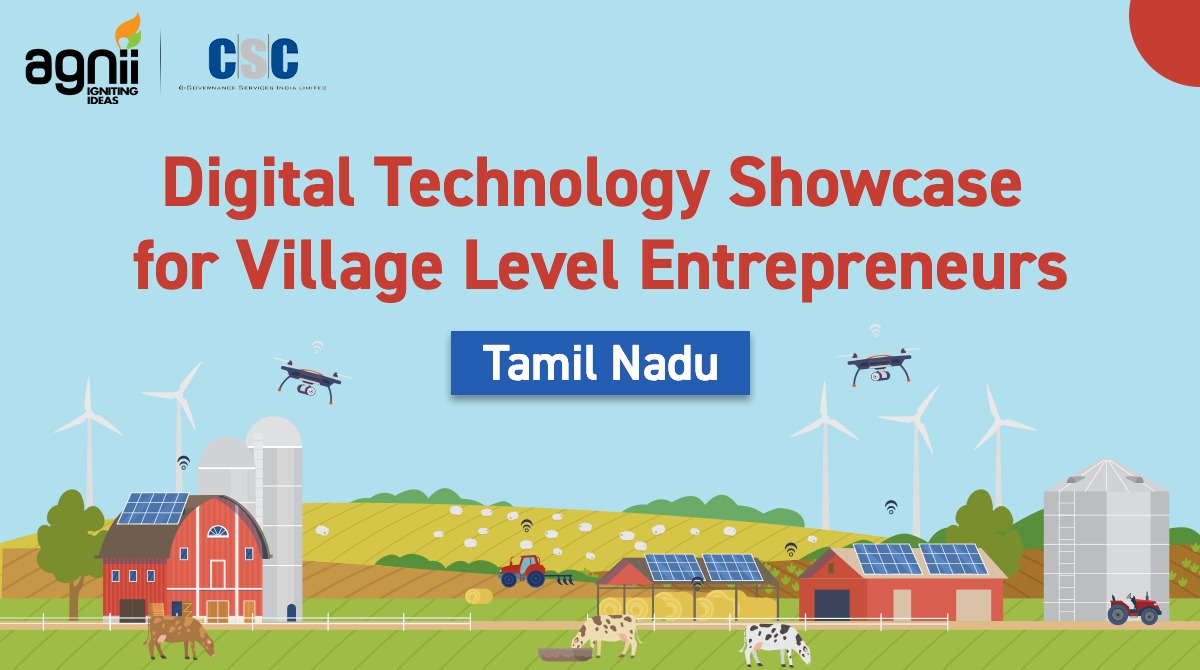 The AGNIi Mission is committed to maximizing opportunities for rural innovators in India to tackle the numerous pain points experienced on a grassroots level by the rural community. To that end, AGNIi has led a long-standing partnership with CSC for its Digital Technology Showcases among Digital Villages throughout India.
On Friday, February 11, AGNIi worked with CSC to host a Digital Technology Showcase for Village Level Entrepreneurs (VLEs) from Tamil Nadu. The showcase covered 45 Village Level Entrepreneurs participating from 32 districts, and three AgriTech technologies were presented. The showcase and presentations occurred in the local language to ensure optimal communication. The technologies showcased were as follows:
GreenPods Labs: Uses natural plant extracts to activate the inbuilt defence mechanism of crops, which slows down the ripening rate and minimizes microbial growth thus, extending the shelf life of fruits and vegetables.
NAS Bioventures: A one-stop solution for fish health, addressing economic and ecological concerns. Extensively studied on fishes, but benefits observed for other aquatic life forms.
Coconut Sap Tapping Robot: This solar-powered robotic tapping device has to fix the flower of a coconut flower, and sap will be collected on the ground.
AGNIi remains committed to partnering with relevant stakeholder networks in rural India to ensure that we can facilitate impactful technologies where they matter most. The CSC partnership has been a fruitful long-term arrangement towards that effort.