What is a COVID-19 hotspot?
Areas in districts where six or more people have tested positive for coronavirus are identified as "hotspots". The areas are recognized based on the assessment of risk factors, probability of high degree of virus spread and whether people are taking the lockdown seriously.
What is a containment zone or area?
MOHFW defines the containment zone as a specific geographical area where positive cases of coronavirus are found. Strict movement restrictions are put in place in such areas to prevent further spread of the virus. The zones are conceived to map the local transmission of the disease and prevent the contagion from spreading.
What is the difference between a hot spot and a containment zone?
While a hotspot is converted into a containment zone, a containment zone need not always be a hotspot. The authorities declare some lanes or neighbourhoods as containment zone even if it has one case, but it is declared a hotspot particularly when more than 6 cases appear.
What are the punishments for the violators?
At first, the violators are warned. After the warning, the violator can be charged under sections of Disaster Management Act, 2005, Epidemic Diseases Act, 1897, and under the terms of IPC.
What's prohibited:
Movement of individuals in and out of their homes is not allowed
Visiting grocery stores and pharmacies is also not allowed
Media not allowed in the area
Outlets like banks, ATMs, post offices will remain closed
For people engaged in essential services, going out of the house without a valid movement pass is prohibited
Walking in parks/ community areas is not allowed
Entering the sealed zone or gathering inside it
Exemptions given from 20 April will not be applicable in containment zones
What's allowed:
Home delivery of essential items like groceries, medicines, and dairy products by government authorized delivery personnel only
Going to the hospital for medical emergencies
Ambulances with special permission
Rigorous door-to-door monitoring
Sanitisation of the area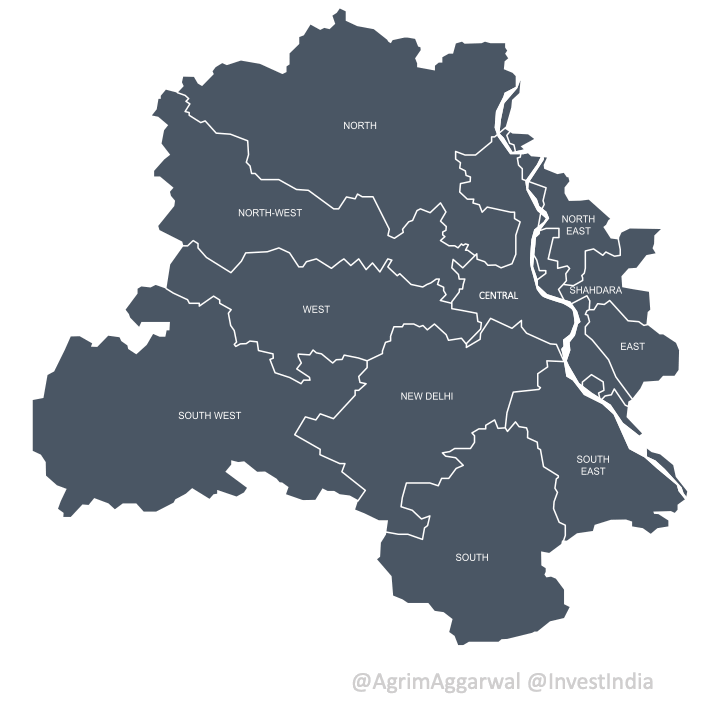 List of Containment Zones in Delhi
| | | |
| --- | --- | --- |
| S. No. | Containment Zone | Oder Date |
| 1 | J & K, L and H pockets Dilshad Garden | 26 March 2020 |
| 2 | G, H, J, Blocks old Seemapuri | 26 March 2020 |
| 3 | Markaz Masjid and Nizamuddin Basti | 30 March 2020 |
| 4 | H. No 141 to H. No 180, Gali no. 14, Kalyanpuri | 31 March 2020 |
| 5 | Mansara Apartments, Vasundhara Enclave | 31 March 2020 |
| 6 | 3 Galis of Khichripur including Gali containing H. No. 5/387 Khichripur | 31 March 2020 |
| 7 | Gali No 9, Pandav Nagar, Delhi 110092 | 2 April 2020 |
| 8 | Vardhaman Apartments, Mayur Vihar, Phase I, Extension | 2 April 2020 |
| 9 | Mayurdhwaj Apartments, I P Extension, Patparganj | 3 April 2020 |
| 10 | Entire affected street near Gandhi Park, Malviya Nagar | 5 April 2020 |
| 11 | E-Pocket, GTB Enclave | 6 April 2020 |
| 12 | F - 70 to 90 block Dilshad Colony | 6 April 2020 |
| 13 | Gali no. 4, from H. No. J- 3/115 (Nagar Dairy) to H. No. J- 3/108 (towards Anar wali Masjid Chowk), Kishan Kunj Extension | 7 April 2020 |
| 14 | Gali No. 4, from H. No J- 3/101 to H. No. J - 3/107 Krishan Kunj Extension | 7 April 2020 |
| 15 | Entire affected street of Gali No 5, 6 &7, L 1 Sangam Vihar | 8 April 2020 |
| 16 | Shahjahanabad society, plot no 1, Sector 11, Dwarka | 8 April 2020 |
| 17 | Dinpur Village | 8 April 2020 |
| 18 | Nizamuddin West (G and D block) areas | 8 April 2020 |
| 19 | B Block Jhangirpuri | 8 April 2020 |
| 20 | Gali No. 5, A Block ( From H No. A- 176 to A-189), West Vinod Nagar | 8 April 2020 |
| 21 | Pratap Khand, Jhilmil Colony | 8 April 2020 |
| 22 | Shastri Market, including J.J. Cluster of South Moti Bagh | 8 April 2020 |
| 23 | Bengali Market/ Babar Road adjoining area of Todarmal Road, Babar Lane and School Lane, New Delhi | 8 April 2020 |
| 24 | In and around area of G-174, Capital Greens, DLF, Motinagar, New Delhi 110015 | 8 April 2020 |
| 25 | In and around area of B- 1/2, Paschim Vihar | 8 April 2020 |
| 26 | In and around area of 11/3, 2nd Floor Ashok Nagar | 8 April 2020 |
| 27 | Sadar Bazaar, Central District | 9 April 2020 |
| 28 | Area of Street/Gali No. 18 to 22 of Zakir Nagar and nearby area of Abu Bakar Masjid of Zakir Nagar 10 (Core) rest of Zakir Nagar as Buffer Zone | 10 April 2020 |
| 29 | Chandni Mahal, Central District | 10 April 2020 |
| 30 | Nabi Karim, Central District | 10 April 2020 |
| 31 | The affected area around H. No.A-176, Deoli Extension | 11 April 2020 |
| 32 | Gali No. 1 to 10 (1 to 1000) C Block Jhangirpuri | 11 April 2020 |
| 33 | In and around area of H. No. A-30, Mansarovar Garden | 11 April 2020 |
| 34 | Gali No. 5 & 5A, H-2 Block, Bengali Colony, Mahavir Enclave | 12 April 2020 |
| 35 | H. No. 811 to 829 and 842 to 835 - Khadda Colony, Jaitpur, Extension, Part-II | 12 April 2020 |
| 36 | H. No. 1144 to 1134 and 618 to 623 - Khadda Colony, Jaitpur, Extension, Part-II | 12 April 2020 |
| 37 | Gali No. 16, Kachhi Colony, Madanpur Khadar, Extension, Delhi | 12 April 2020 |
| 38 | Mehela Mohalla, Madanpur Khadar, Delhi | 12 April 2020 |
| 39 | H-Block, Near Umra Masjid, Abu Fazal Enclave | 12 April 2020 |
| 40 | E-Block, Abu Fazal Enclave, Delhi | 12 April 2020 |
| 41 | H No. 97 to 107 and H. No. 120-127 Kailash Hills, East of Kailash | 12 April 2020 |
| 42 | E-Block (E-284 to E-294) East of Kailash, Delhi | 12 April 2020 |
| 43 | H. No. 53 to 55 & 25, Shera Mohalla, Garhi, East of Kailash | 12 April 2020 |
| 44 | Balaji Apartment, Sant Nagar, Burari, Delhi - 110084 | 13 April 2020 |
| 45 | In and around area of A-1B/75A, Krishna Apartment, Pashchim Vihar, Delhi 110063 | 13 April 2020 |
| 46 | In and around area of A-280, JJ Colony, Madipur | 13 April 2020 |
| 47 | In and around area of 36/4, East Patel Nagar, Delhi 110008 | 13 April 2020 |
| 48 | Jain Mohalla, Pandit Mohalla from Epic Centre 715, Chirag Delhi | 14 April 2020 |
| 49 | C-2, Block, Janakpuri, Kothi No- 119 | 14 April 2020 |
| 50 | Gali No 1, 2 and 3, Block-D, Sangam Vihar, House No 112B, Gali No 2, New Delhi | 14 April 2020 |
| 51 | Entire gali starting from house number G-54 to F-107 and Entire gali starting from house number CN-854 to 137, Chhuriya Mohalla, Tughlaqabad Village, Delhi | 14 April 2020 |
| 52 | 1100 Wali Gali (house number 1181-1200), 1200 Wali Gali (house number 1238-1268), 1300 Wali Gali (house number 1306-1331), H-3 Block, Jhangirpuri, Delhi | 14 April 2020 |
| 53 | Bara Hindu Rao Area, Delhi | 14 April 2020 |
| 54 | Nawab Ganj Area, Delhi | 14 April 2020 |
| 55 | House number-62, Gali No-4, B-Block, Shastri Park, Delhi | 14 April 2020 |
| 56 | North G, H and I Block, Police Colony, Model Town, Delhi | 15 April 2020 |
| 57 | B Block Safdarjung Enclave, New Delhi | 15 April 2020 |
| 58 | Gali No. 3, 4 and 5 in East Ram Nagar, Shahdra | 16 April 2020 |
| 59 | House No. 50 in Hauz Rani -- from Mother Dairy to Raja Ram Mohan School | 16 April 2020 |
| 60 | Gali No. 6, A Block, Abul Fazal Enclave, in Shaheen Bagh | 16 April 2020 |
| 61 | 61, Gali No. 26 and 26 B, H.No. 2056 to 2092 and Gali No. 27 and 27 B, H.No. 2063 to 2083, Tughlakabad Extension | 17 April 2020 |
| 62 | The entire effected area around H.No. 859/20, L--II, Sangam Vihar | 17 April 2020 |
| 63 | In and around the area of C-105, Hari Nagar | 17 April 2020 |
| 64 | In and around the area of B-333, Hari Nagar | 17 April 2020 |
| 65 | In and around the area of C-785, Third Floor, Camp No. 2, Nangloi | 17 April 2020 |
| 66 | In and around the area of RZ-168, K2 Block, Nihal Vihar | 17 April 2020 |
| 67 | Several houses in K block Jahangir Puri | 18 April 2020 |
| 68 | Area around a house in Savitri Nagar, Malviya Nagar | 18 April 2020 |
| 69 | Budhnagar, Inderpuri | 18 April 2020 |
| 70 | A Block, Khizrabad, New Friends Colony | 18 April 2020 |
| 71 | Israel Camp, Rang Puri Pahari | 18 April 2020 |
| 72 | Oberoi Apartment | 18 April 2020 |
| 73 | G-1, 2nd Floor Mansarovar Garden | 18 April 2020 |
| 74 | E-51 and E-21 street 8, Shastri Park | 18 April 2020 |
| 75 | T-606 street-18 Gautam Puri | 18 April 2020 |
| 76 | A-97,98,99 near Buland Masjid, Shastri Park | 18 April 2020 |
| 77 | Plot No. 1294 in Theke Wali Gali opposite DC Office Kapashera | 19 April 2020 |
| 78 | EA Block, Inderpuri | 19 April 2020 |
| 79 | Tilak Vihar area of Tilak Nagar | 19 April 2020 |
| 80 | Lane 24-28 of Tughlaqabad Extension | 20 April 2020 |
| 81 | Block - G of Jahangirpuri | 20 April 2020 |
| 82 | Flat number 265 to 500 of Sanjay Enclave | 20 April 2020 |
| 83 | Block 34 of Trilokpuri | 20 April 2020 |
| 84 | Block AF of Shalimar Bagh | 20 April 2020 |
| 85 | Gali No 2, 3 and 4 of Devli Extension | 21 April 2020 |
| 86 | Shiv Mandir Wali Gali, Harsha Vihar, Hari Nagar Extension | 21 April 2020 |
| 87 | Gali No 3, Krishna Puri, Main Road Mandavali | 21 April 2020 |