COVID-19: Odisha, West Bengal and Bihar fight it back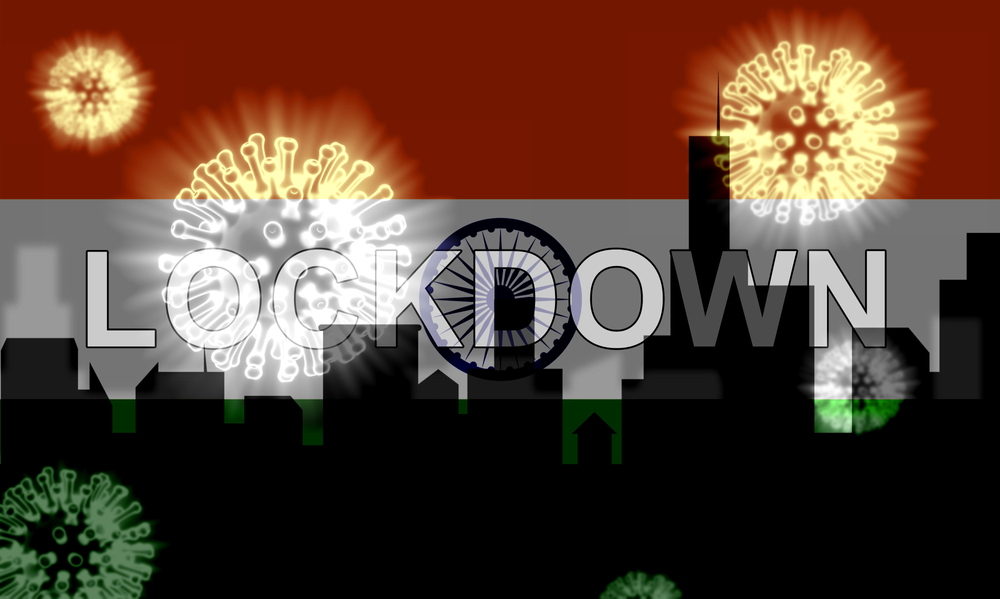 Ramping up medical facilities, formulating a comprehensive public health strategy, providing financial relief, ensuring smooth transport of essential goods and commodities is key to the lockdown's success in every state for fighting COVID-19. At the local level, police stations are monitoring smooth supplies and helping deliver essential supplies including medicines, to homes of senior citizens. Every machinery of the state government is working tirelessly to ensure our victory against the pandemic. 
In a continuing series of blogs covering COVID-19 responses by different Indian states, this piece covers Odisha, West Bengal and Bihar and their efforts to contain this pandemic.
Odisha
Odisha was one of the first states in India to put in place an "action plan" for dealing with the ongoing Covid-19 situation early in March. It set up a Covid-19 helpline number before the nationwide lockdown was even announced, thus, engaging in spreading awareness. More than 72,000 calls had been received on the Covid-19 helpline number 104 by March 22, a day before the nationwide lockdown was announced. Odisha had launched a dedicated website, covid19.odisha.gov.in way before the national portal the launched.
 The state, under Chief Minister Naveen Patnaik has announced the setting up of two hospitals, with a combined capacity of 1,000 beds, to exclusively deal with Covid-19 cases. 
The state government has also decided to transfer four months' advance salary for doctors, medical and paramedical staff.
Chief Minister Patnaik has donated three months' salary to the Chief Minister's Relief Fund and appealed to other lawmakers of the state to do the same.
 Apart from setting up of three special Covid-19 hospitals, the Odisha government has also kept 500 MBBS students trained to deal with the coronavirus pandemic.
Apart from the state government, the All India Institute of Medical Sciences (AIIMS), Bhubaneswar has also set up an exclusive Covid-19 unit with 206 beds in its campus in the capital city. Moreover, the AYUSH complex of AIIMS, Bhubaneswar is also ready with 20 isolation beds and ten ventilators as part of measures to grapple with the emerging situation. 
 The state government has been preparing around 500 beds with ICU facilities exclusively for Covid-19 patients in Ganjam district. Arrangements have also been made for setting up of similar hospitals exclusively for Covid-19 patients in different parts of the state including Sambalpur, Jharsuguda, Rourkela, Dhenkanal, Puri and Paradip.
The state government has been preparing to engage about 8,000 doctors, staff nurses, pharmacists, laboratory technicians, radiographers, health workers (male and female), keeping in view the future requirement in the worst case scenarios.
 
West Bengal
With Nobel laureate Abhjit Binayak Banerjee offering to help the state government in fighting the outbreak, the West Bengal government has taken a proactive, "people first" approach to the pandemic challenge. 
The government has asked all civic bodies in the state to conduct a door-to-door survey and prepare a map of regions where multiple people are suffering from fever, cough and other symptoms of Covid-19.
Preparation is key wherein the Chief Minister has set up a Rs. 200 crore emergency fund, making Bengal the first state to take such an initiative. The state also ordered 4,00,000 masks, 4,00,000 CPU machines and 300 ventilators, along with a new ECMO (extracorporeal membrane oxygenation machines), which play a crucial role when a patient's heart and lungs begin to fail.
Distributing essential medical items and getting them to the needed districts. Some 1,10,000 PPE (personal protective equipment) kits, 50,000 N95 masks, 18,000 litres of hand sanitiser and 3,000 thermal guns have been distributed across the state.
For doctors, nurses, healthcare workers, ASHAs and ICDS (Integrated Child Development Services) workers, sanitation workers, couriers, police personnel, and their families – the Bengal government has introduced a Rs. 10 lakh health insurance cover for them.
Medical facilities have been ramped up in the state which entailed creating one hospital in each of Bengal's 22 districts dedicated to Covid-19 patients. The 2,200-bed Calcutta Medical College and Hospital – among the oldest in Asia has become an exclusive Covid-19 hospital, with the number of beds increased to 3,000. Howrah's Dumurjola indoor stadium has also been converted into a quarantine centre. At R.G. Kar Medical College and Hospital and M.R. Bangur Hospital have also been geared up for Covid-19 treatment.
In Bengal, social security pensions and allowances are being paid for two months in advance. 
About 80 million people are being given free rations for six months and two million people – the poorest of the poor – are getting five kilograms of rice extra per month.
"Procheshta" is a programme launched by the state whereby Rs. 1,000 will be given as a cash grant to those in the unorganised sector to accrue benefits to about six million people including domestic and migrant workers.
Bihar
Being the second most populous state in India Bihar, with 1,74,470 people in quarantine, inarguably has the single largest number of isolated people in the country. This calls for a more strategized action plan for which the following steps have been undertaken by the Government of Bihar:
Chief Minister Nitish Kumar has transferred Rs. 184 crores into the bank accounts of around 18 lakh ration card holding families in the state to help them fight the outbreak of novel coronavirus. Each ration card-holding family was given Rs. 1,000 from the Chief Minister's Relief Fund.
 The Bihar government has also promised to provide one month's ration free of cost to 1.68 crore eligible families and Rs. 1000 each to about 13 lakh registered construction workers. 
 87 lakh pensioners will also get three months' pension in advance providing direct relief to almost 30 to 40 per cent of the entire population of the state.
Nalanda Medical College Hospital (NMCH) has been dedicated by the state government to exclusively treat coronavirus cases.
Bihar Health Minister Mangal Pandey recently launched 18 new ambulances in the state.
"Procurement of essential medicines and equipment is being regularized and necessary quantities are also being supplied", said Bihar Health Minister Mangal Pandey.
 Around 1.74 lakh migrant workers reached to their native villages and towns in Bihar after the national lockdown was announced. Bihar CM Nitish Kumar has also ordered immediate help of Rs. 1,000 to every Bihar resident stranded anywhere in the country.
The Bihar government has set up isolation centres outside villages with help from local panchayats to tackle the large influx of migrant workers to screen and isolate migrant workers returning to their home state.