COVID-19 and Agriculture: Strategies to mitigate farmers' distress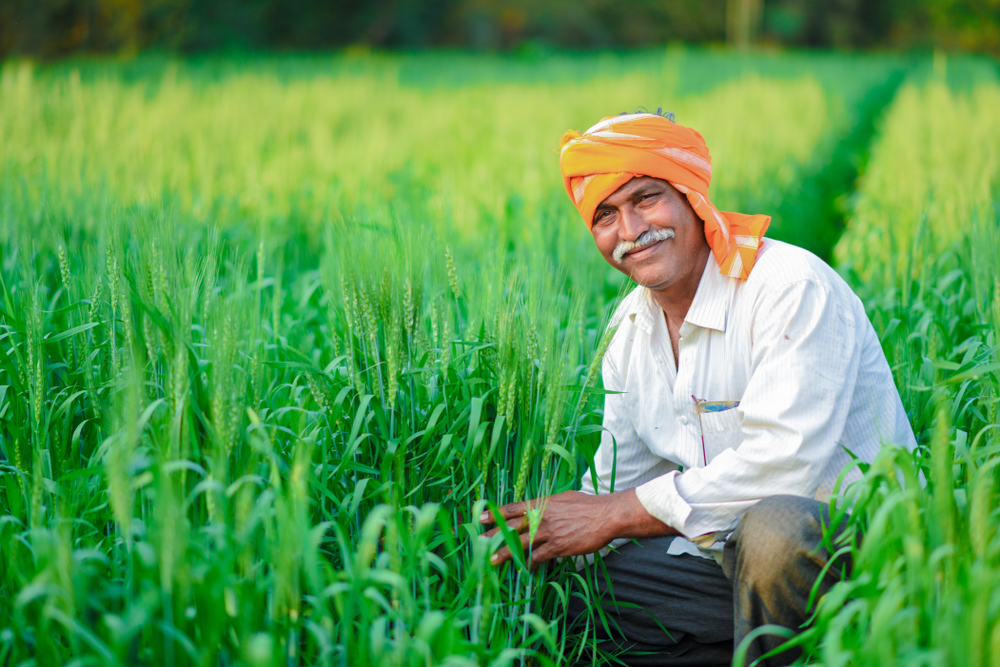 While lauding the efforts of the people of India in observing the 21-day nationwide lockdown, Prime Minister Narendra Modi addressed the nation yet again on April 14, 2020 and announced the extension of the ongoing lockdown till May 3, 2020 to help flatten India's curve even further. The Prime Minister assured the country that there are ample reserves of medicines, food and other essential goods and that one of India's primary economic sector which is agriculture, will receive all aid in these times of challenges.  
The 21-day lockdown has coincided with the time of harvesting of Rabi crops and has hit farmers and agriculturalists both directly and indirectly. The pandemic is impacting global as well as domestic food systems, disrupting regional agricultural value chains, and posing risks to household food security. The further extension of this lockdown would have adversely impacted this harvesting season had it not been for the timely action undertaken by the central as well as various state governments. 
Following are some measures undertaken in this regard: 
1. Prime Minister Narendra Modi has actively discussed proposals to ease the lockdown selectively for rural areas to allow harvesting of Rabi crops.  
2. Based on the policy directions of the Indian government, various Ministries/ Departments of state governments have issued implementation guidelines to facilitate continuation of activities related to agriculture and its allied sectors.
3. Indian Council of Agricultural Research (ICAR) has also issued an agro-advisory to maintain hygiene and social distancing among farmers working on their fields.
4. The Government of India has announced that the first instalment of the PM-Kisan Yojana payment to farmers, i.e., Rs. 2,000 will be paid up front to farmers, benefitting over 8.7 crore Indian farmers. It has also announced that the wages under MGNREGS will be raised from Rs. 182 to Rs. 202 per day.
5. The Reserve Bank of India (RBI) has announced a moratorium on agricultural term loans (including crop loans) for a period of three months.
6. The central and state governments have done much to allay fears in the minds of farmers by quickly announcing exemptions for the agriculture sector – seeds, labourers and farm related activities. States such as Telangana, Punjab, Uttar Pradesh among others have been very proactive in this regard. 
7. The Indian Railways has been roped in to ease transport logistics of agricultural produce.
8.  The Punjab government has ensured that the transportation of wheat to mandis be done in a staggered manner to ensure social distancing. All this is being taken care of by the district administration with the help of police. Farmers will be given passes to go to mandis with their produce. They have also asked the central government for incentives for farmers who delay bringing their food-grains to mandis. The government has also increased the number of purchase centres and sheller yards to spread out the operations.
9. The government has initiated a dialogue with the exporters of agri and allied commodities to gain a first-hand account of the problems being faced by the exporters of such commodities and initiate necessary steps by making meaningful interventions for early redressal of their problems. 
10. The common issues highlighted by exporters of all agri commodities related to availability and movement of labour, inter-state transport bottlenecks, shortage of raw materials due to closure of mandis, phyto-sanitary certification, closure of courier services thereby, hampering movement of shipping documents, availability of freight services, access to ports/yards and clearance of goods for imports/exports is being worked out across levels.
11. Allowing critical agricultural activity, filling in gaps in agricultural supply chains and ensuring farmer's ease is imperative for the smooth functioning of the backbone of our economy. 
#Covid_19