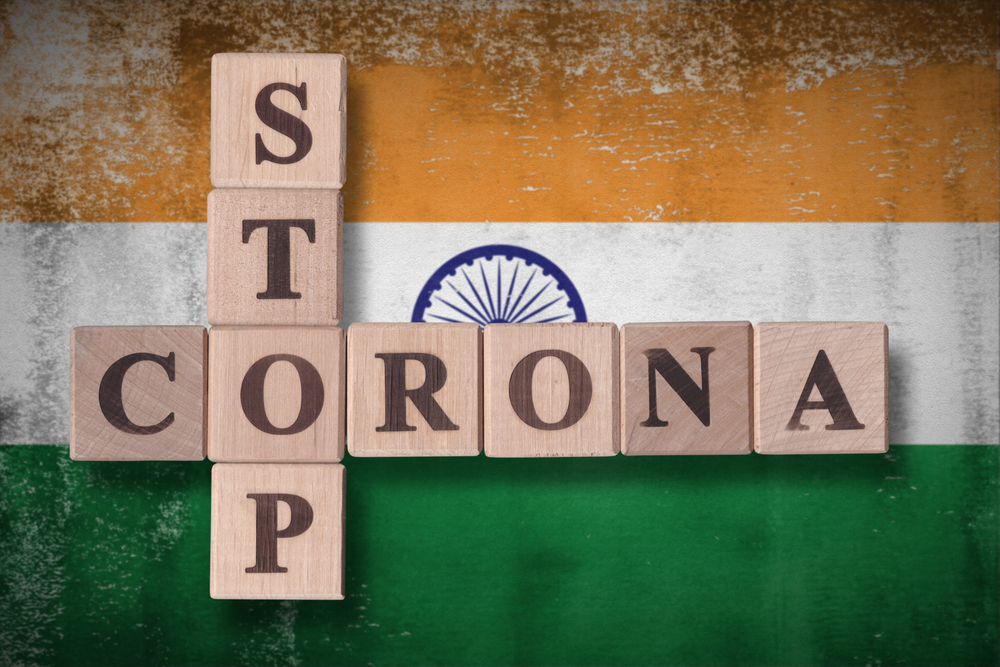 At times of crisis like the global coronavirus outbreak, it is the initiative and teamwork of people across sections of society, who come together to find solutions, that help contain it. With this in mind, a group of people have begun building a platform to coordinate the efforts of professionals in healthcare, manufacturing and so forth, by pooling their resources and expertise.
This initiative, named Caring Indians, is a group of engineers, scientists, doctors, project managers, CAs, agriculturists and enthusiastic volunteers who are working to build resources and equipment which will be required during India's fight against coronavirus.
They identify critical machines and then work in small groups to build them from scratch. The platform is also aimed to serve as nodal point for information and resource exchange for entrepreneurs and enthusiasts who are manufacturing such material.
Two key projects mentioned on their website are:

Autonomous solution
1. Hospitals, quarantine facilities and test sites handling infectious materials have to maintain high levels of sanitation and segregation. Caring Indians pose an autonomous solution as a response to these challenges.
2. They ideate that since companies like Ati Motors have achieved commercial deployment for the same in limited environments like industries, campuses and warehouses, the same technology can be deployed to minimise human interaction at facilities and reduce the risk of infection.
3. Ati Motors' Sherpa platform has been specially designed for only moving material. It has had a unique focus in going across indoor and outdoor environments.

Calcium-Hypochlorite solution for disinfection
1. The online statement of purpose on their website provides brief information about the chemistry, safety measures to be adopted while handling Calcium Hypochlorite and/or its solution as well as the procedure for its preparation.
2. Suggested next steps include:
- Building machines to spray the solution
- Identifying supply chains in local regions
- Executing a dry run
Also, two independent teams composed of IIT professors and doctors are working on ventilator projects and have made good progress.
The teams consist of highly capable and diverse people. For instance, team one, working on the ventilators includes esteemed members such as:
1. Professor Amitabha Bandyopadhyay in charge of Innovation and Incubation, IIT Kanpur
2. Professor Sameer Khandekar, Mechanical Engineer, IIT Kanpur
3. Professor J. Ramkumar in charge of Imagineering Lab, IIT Kanpur
4. Professor Arun Saha, Mechanical Engineer, IIT Kanpur
5. Professor Santos Ansumali, Engineering Mechanics, JNCSAR Bangalore
6. Dr Deepak Padmanabhan, JICSR Bangalore
7. Kamlesh Mehta, CMD Citizen Industries
8. Aditi Kuman Head of Bioprograms SIIC IIT Kanpur
9. Rahul Patel Head of Strategy SIIC IIT Kanpur
The initiative's overarching project called "BetterTogether" is trying to reach out to people who can help in building machines and essentials.
As per the Caring Indians online statement, they will be collating names, contact details, and skill sets of volunteers. Team members will then work on projects for small machines, robots, mask makers, and ventilators which will be taken from ideation to their final stage. All things will be finalized, from raw materials to prototypes and any organization or individual willing to do mass production will have access to all resources, including manpower.
In a recent update, Caring Indians stated that their disaster management team is working to identify maps for critical services and a disinfectant design group is working on solutions. There has been massive support and they now have over 600 members therefore, smaller teams have been created.
Further, in order to keep their developmental processes completely transparent and accessible, all internal processes will be completely open-sourced. To ensure this, Caring Indians have committed to publish live updates on their ongoing processes along with all resources that they require.