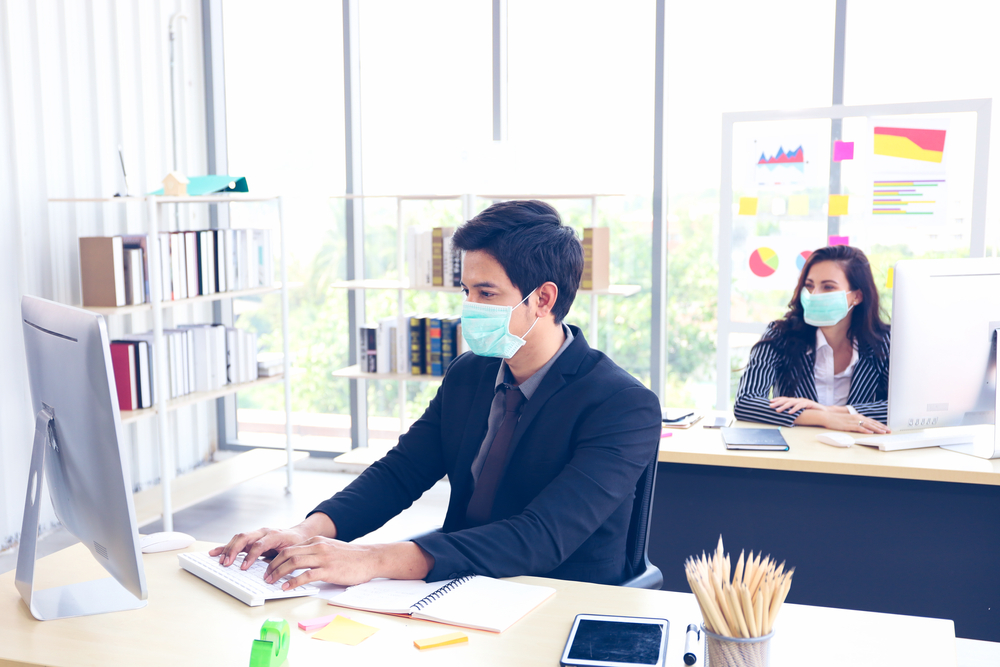 COVID-19 is spreading amongst people returning to work as someone who has COVID-19 coughs or exhales and releases droplets of infected fluid. Most of these droplets fall on nearby surfaces and objects - such as desks, tables or telephones. The widespread COVID-19 cases in India warrant all workplaces and offices to employ some or the other form of precautions for the safety and the well-being of their employees. These precautions can range from thermal detection to sanitisation.
Employers may administer temperature detection for employees before they are permitted to enter the workplace or leave the workplace. Thermal testing is non-invasive, objectively administered and gives us instant results making it one of the easiest adopted technologies. It also tests for one of the main symptoms of COVID-19, fever and high temperature. Hence, public-health experts also expect that temperature-scanning systems, like metal detectors will become a staple of public life in the coming years. Despite knowing that there are quite a few asymptomatic cases in India, this safety precaution cannot be eliminated or considered trivial.
In response to the above problem, many startups and small businesses have pivoted their business models to make these thermal detection and screening solutions. A large number of instant thermal imaging devices are currently being highlighted for their potential to protect workers coming back to workplaces. Each has slightly different capabilities, adaptibilty and models, but all ultimately aim to measure body temperature and flag possible victims of the virus by using the consequent reading. However, the efficacy and wisdom of the thermal imaging solution comes with some significant caveats, particularly when it is considered that not everyone may develop a fever, or have mild symptoms that wouldn't show any anomalies.
Startup India recently hosted a challenge to invite solutions for COVID-19 and received over 700 applications from 22 states across India. The evaluation of this challenge was being carried out by an inter-ministerial task force including members from Niti Ayog, DST and DBT. Some of most promising technologies in the area of thermal screening can be viewed here-
https://www.startupindia.gov.in/content/dam/invest-india/Templates/public/covid_resource_section/listicles/Covid%20Startup%20Solutions_AI-BASED%20TECHNOLOGY%20FOR%20CONTACTLESS%20ENTRY.pdf
These technologies will become an important part of our lives as the lockdown restrictions are ending and more private sector workplaces are opening. We need to evaluate the benefits of each of the above tech solutions, not only in terms of how costly or effective it is, but also how comfortable and confident it makes the workforce to set foot in an office.
#Covid_19