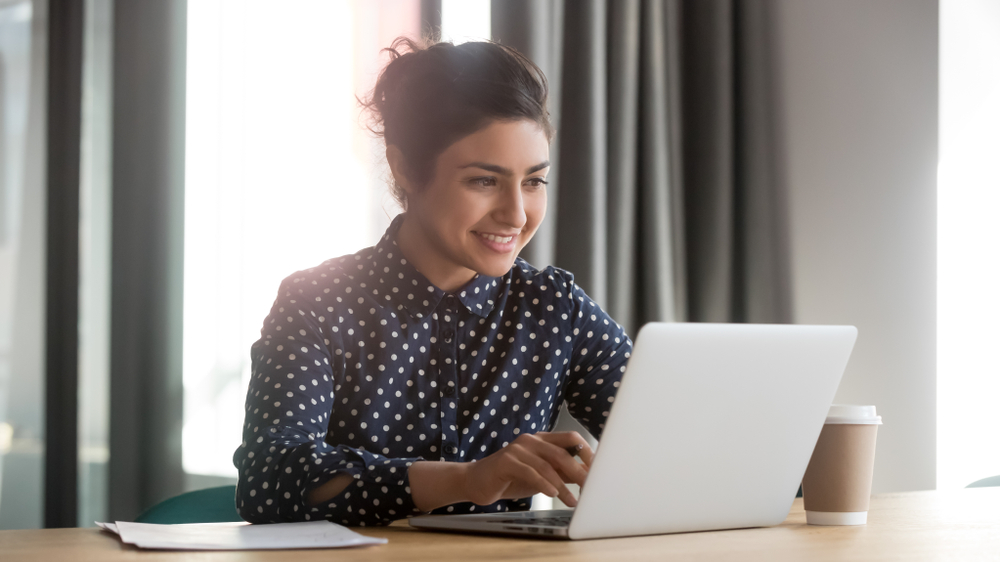 1. How do you see the major trends witnessed since Covid-19 in your sector pan out in 2021? Has the pandemic fundamentally changed the sector's position in India? Or will there be a return to a pre-Covid "normal"?
COVID-19 has greatly accelerated the broad trends toward digital adoption across all sectors and areas of life. Digital technologies enabled millions of households across India to work from home, pursue distance education, access government and telehealth services, shop from the safety of their homes, and much more. Importantly, the ability to leverage digital technologies has allowed governments to inform approaches to lockdowns and gather data to stem the tide of the virus.
The pandemic has proven without a doubt that access to digital technologies – and the cross-border data flows that enable them – empowers Indian families, workers, businesses, and consumers to excel in the modern economy regardless of where they are located. Though the threat of the virus will eventually subside, and people will be able to interact in person once again, there is no going back to the pre-COVID "normal." The pandemic accelerated trends that were already ongoing, and they are here to stay. Because of this, it is essential for the Government of India to put in place policies that further encourage the maximum adoption of digital technologies while accelerating their benefits. This includes making technology products more affordable by reducing tariffs while embracing cross-border data flows and globally oriented, compatible approaches to the regulation of new technology to ensure that everyone has access to world-class products and services that will enable Indian companies to compete around the globe.

2. What are your expectations for the sector in 2021? Do you foresee a period of job creation across the country? Do you envisage this benefitting tier II and tier III cities in particular?
One of the greatest things about the internet and the digital technologies that enable its use is that, as long as people have internet access, their physical location is increasingly less important for economic participation and value creation. We are now in a moment when tier II and tier III cities have the opportunity to innovate and drive economic activity at a rate and scale that would not have been possible even in recent years. The accelerated adoption and use of digital technologies due to the pandemic has further made this possible.
As the economy recovers, there are three immediate actions that the government can take to enable people to take advantage of new opportunities: 1) invest in training and educating a cutting-edge workforce with a focus on areas that have been hit hardest by the economic downturn, 2) build an accessible digital infrastructure to bridge the digital divide, and 3) adopt innovative technologies for better delivery and efficiency of government services. Enabled by an easing of regulatory burdens and costs, these three actions can help ensure that Indians in all regions have equal opportunity to take advantage of new economic opportunities.
3. As the world's third largest start-up hub, how do you see the start up space in the IT sector this coming year and in the near future?
India is a storehouse of talent that has the potential to drive incredible growth and innovation in a market full of latent capacity. The Indian startup scene is and has been a place where world-class innovators can test their ideas and bring new products and services to market. However, in order to fully realize India's potential in this space, the government needs to ensure that the ease of doing business – both from cost and regulatory compliance perspectives – is as low as possible. Startups do not have the legal and policy resources to navigate complex compliance regimes for issues. This is true for businesses that rely on data and digital technologies as well – if they do not have access to cross-border data then their ability to collaborate and innovate across borders is limited. Lastly, venture capitalists are often hesitant to invest in businesses that will have to navigate complex legal requirements and tax compliance regimes that could expose them to liability. We believe in the potential of the Indian startup economy to continue to grow into a world-leading sector.
4. In your opinion, is the Indian IT sector a lucrative destination for foreign investors? How have the pre-existing trends, particularly in business outsourcing, been altered with the events of last year? Has the growing digitization and the shift towards an online economy affected the sector very much?
The impact of the pandemic on the technology sector is hard to overstate, technology has become essential for companies in all sectors and it is now impossible to separate the digital economy from the global economy. This is why, more than ever, the ability of businesses to move and store data where it makes the most technical and commercial sense for each individual company is essential for global competitiveness.
India is currently in a prime position to attract FDI. In fact, though FDI fell almost everywhere last year – especially in developed countries – India's FDI flows increased by 10 per cent, driven by investments in the technology sector. Similarly, the current IMF projections suggest that India's growth will be world-leading. A stable, predictable compliance environment along with a globally oriented digital economy regulatory framework will significantly help India achieve this goal.
5. Going ahead, what are the 3 most important things that you would want in budget 2021 for your sector?
First and foremost, we hope for the removal/reduction of tariffs on ICT products and components. Second, we would encourage the government to promote tax policy that champions longstanding international tax principles such as certainty and non-discrimination, and that incorporates substantial stakeholder engagement to support predictability for businesses investing in India. Finally, we hope that the government will work with our sector to lower the cost of regulatory compliance in India through the integration of various policies into a single window clearance channel. These three actions will significantly improve the ease of doing business in India and position the Indian economy to be a global leader in technology and innovation.

* The views and opinions expressed above are solely of the interviewee. The content does not reflect Invest India's position or opinion and Invest India bears no responsibility for the same.