Back to Growth: Interview with Anshul Singhal, MD, Welspun One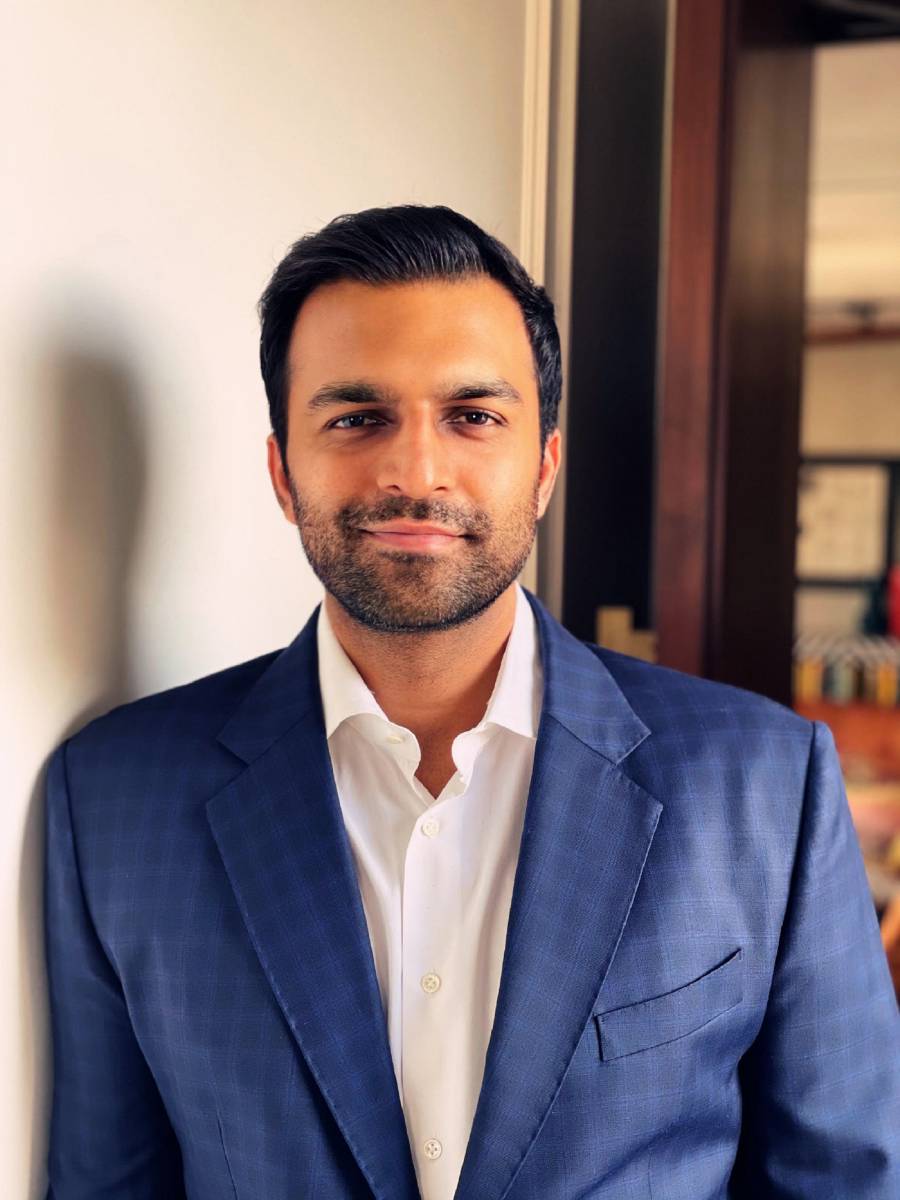 1. How do you see the major trends witnessed since Covid-19 in your sector pan out in 2021? Has the pandemic fundamentally changed the sector's position in India? Or will there be a return to a pre-Covid "normal?"
Business and consumer behaviour trends have witnessed an everlasting evolution in 2020. An unprecedented migration online and a wide adoption of e-commerce due to nationwide lockdowns has fundamentally made warehousing 'essential'.  2020 will be recognized as the year when the logistics sector not only came into the limelight but is beginning to get recognized as an "essential services" sector.
This accelerated adoption of e-commerce with same/next-day delivery and no questions asked returns, and the consequent higher penetration of e-commerce and omni-channel retail in hitherto under-developed and under-serviced locations, have further secured the warehousing and logistics sector's place as a crucial lifeline.
The fulfilment of this need requires businesses in India to not only rapidly increase their warehousing real estate, but also adapt to higher quality standards. Companies no longer want to depend on a single source and want to diversify their supply chain so the business does not suffer. The pandemic, thus, amplified the sector's growth potential via an increased focus on Grade-A warehousing. Facilities need to translate to faster, error free throughput while maintaining health and safety regulations, and ensure that operations remain environmentally sustainable and compliant to statutory norms- in line with the global standards and mandates. In a cost conscious economy like India, with one of the largest growing consumer bases in the world, this graduation is only possible if there is manufacturing and consecutive good quality, Grade-A warehousing, at scale.
 
 
2. What are your expectations for the sector in 2021? Do you foresee a period of job creation across the country?
The COVID-19 pandemic has definitely accelerated the growth prospects of warehousing in India. When it comes to tier 2 and 3 cities, the boom in demand is noteworthy and will play an important role when it comes to the future of warehousing in India.
According to a report by Redseer, the festive season for this year saw 88 per cent customer growth from last year. This year's sales were driven primarily by 40 million shoppers who shopped online from Tier 2 and 3 cities, and of these, 66 per cent of the sales came from Flipkart Group as they focused heavily on these markets. A rapidly developing market, the growth in tier 2 and 3 cities is good for local developers that know and understand the market better and are able to supplement the need of the market. Some other players are seeing a great traction in these cities as well, like Myntra, which in its festive season sale saw about 50 per cent of the overall sales from tier 2 and 3 cities, giving a likely indication of the promise and growth opportunities the cities offer.
This rising demand can only be achieved with in-city / multi-storey / periphery and new age, Grade-A warehousing. Grade-A facilities are essentially modern, large format logistics parks that offer compliance, safety, hygiene and enable automation. These are strategically located in close proximity to transport hubs and infrastructure arteries, enabling high throughput and low transportation costs. These facilities are high on specifications allowing for the timelines that present delivery businesses mandate, and are built to enable a high level automation in the future. In 2021, demand for Grade-A warehouses is expected to increase thanks to its compliant and modern features. The spike in online buying will also lead to a demand for micro-warehousing hubs within cities to ensure timely delivery of shipments.
In a classic case of cause and effect, the creation of Grade-A warehousing will create sizeable social, economic and environmental impact. Every warehousing project not only provides direct employment opportunities with better working conditions but also creates a spillover effect, improving the overall economic condition of the community beyond boundaries of the warehousing parks. This impact is magnified as many of these parks are developed in otherwise marginal and low investment zones.
3. In your opinion, is India a lucrative destination for foreign investors?
There have been multiple reforms and policies introduced towards the 'Make in India' and infrastructure development by the government which work well for the warehousing sector as it has been given the status of being an infrastructure asset class. With 100 per cent FDI, warehousing and logistics will definitely attract funds and incentivize domestic investors into the sector. A lot of manufacturers are looking to set up in India, driving the demand for warehousing space. Further focus by the government on manufacturing in India sits in well with the global sentiment of manufacturers, as India is expected to become a hotbed of investments.
4. How have sector specific reforms (IBC, PLI, labour law reforms) by the government helped the sector thrive and remain resilient during the ongoing pandemic?
Many factors advocated warehousing's rise and resilience in 2020. For the sector, the readiness for growth was already high with GST implementation, low credit risk, shorter construction cycle, and each state's own warehouse policy already in place, making it a fairly matured sector as compared to the residential or commercial segments of real estate.
A favorable regulatory backdrop, especially GST, helped warehousing thrive and thus, Covid-19 amplified the sector's growth potential via an increased focus on Grade-A warehousing and ensured it witnessed significant growth. 

5. Going ahead, what are the three most important things that you would want in budget 2021 for your sector?
At the onset we must congratulate the authorities for taking necessary steps and creating a favourable ecosystem to boost the growth of the sector. Warehousing as a sector has tremendous potential and it can play an important role in achieving the government's target to reach $ 5 Tn economy by 2024. The logistics cost is currently 14 per cent of Gross Domestic Product (GDP), whereas the government is working towards bringing it down to less than 10 per cent. From a sectoral point of view, there can be an increased focus to strengthen the support infrastructure like the roadways, inter-state transport, and factory-to-port infrastructure, in order to lower logistics costs.
With the global dynamics changing post-COVID-19, India is seeing rising demand and opportunities for scale. In the last 3-4 years, Grade A warehouses have already been preferred by organizations owing to high quality efficiency and global standards. In a post-COVID-19 world, hygiene, safety and regulatory compliance will be of paramount importance. Steps can be taken to incentivize compliant warehouses and thus ensure time-bound transition of traditional warehouses to modern Grade A compliant warehouses.
Factors like requirement from compliance regulators (in case of the pharma industry), clients' focus on quality consistency and inclination towards compliant facilities, statutory penalties on non-complaint warehousing facilities, safety and security of goods, operations' efficiency, economies of scale achieved through larger warehouses, quicker turnarounds etc. have motivated the players to move towards compliant facilities. To support this trend further, tax credit can be proposed on the investment in technology. Apart from fulfilling the objective of faster turnaround time and swift movement of the goods, the initiative will give an opportunity to achieve higher operational efficiency through integration of advanced technologies like, AI, orbiters, which will attract MNCs to Indian warehousing industry.
 
Warehousing has emerged as the preferred asset class in the recent times. Some state governments have already announced financial assistance to logistics park developers. For instance, Gujarat has announced incentives in the form of 25 per cent of the eligible fixed capital investment in building and infrastructure facilities for new logistics parks. Additionally, reimbursement of 100 per cent of stamp duty paid on purchases of land has also been announced. Similar benefits have been announced by a few other states as well. On these lines, the remaining state governments can be encouraged to draft a logistics policy and provide incentives to private players. In addition to these, provision can be made to provide some tax waivers for logistics parts, which can be directly proportional to pre-decided parameters like employment generation. 
 
* The views and opinions expressed above are solely of the interviewee. The content does not reflect Invest India's position or opinion and Invest India bears no responsibility for the same.