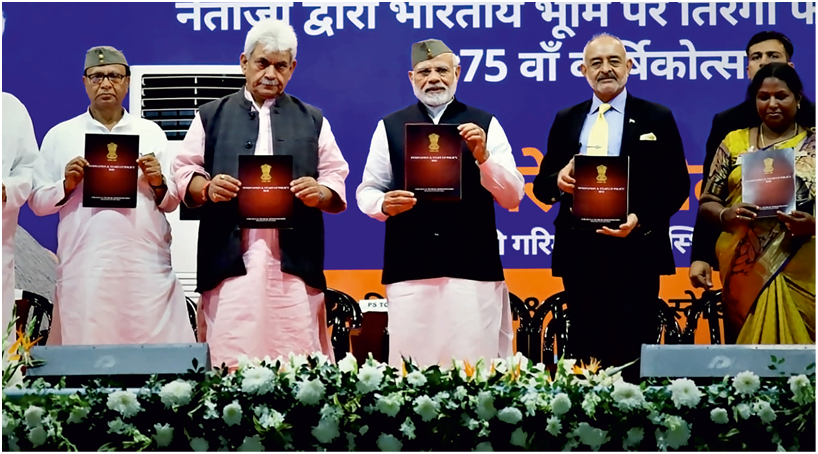 Hon'ble Prime Minister launching the Innovation and Startup Policy for Andaman and Nicobar Islands
Andaman and Nicobar Islands - Facilitation by Invest India
Andaman and Nicobar Islands are known for beautiful beaches, ethnocentric tribes, and tropical forests. However, not many would know that it is the first and the only Union Territory to host a startup policy! On 30 December 2018, Hon'ble Prime Minister Shri Narendra Modi launched the Innovation and Startup policy for Andaman & Nicobar Islands, making it the first UT to have a dedicated policy for startups. Invest India team helped the UT in drafting the startup policy, drafting the operating guidelines to implement the policy and creating a website for the startup ecosystem. Such efforts have led to an increase in the spirit of entrepreneurship and the number of startups in the UT.
The Andaman & Nicobar UT Administration, along with Startup India team at Invest India organized a one-day startup workshop at Port Blair on 5 July 2019. The workshop was attended by more than 150 startups, students and entrepreneurs. Secretary Industries, A&N islands, Shri Indu Shekhar Mishra launched the startup website for Andaman's Startup Policy. This website will enable local startups to apply and gain the benefits offered under the scheme. Invest India conducted a Startup India session in the workshop to sensitize the audience about the benefits offered by the Central Government.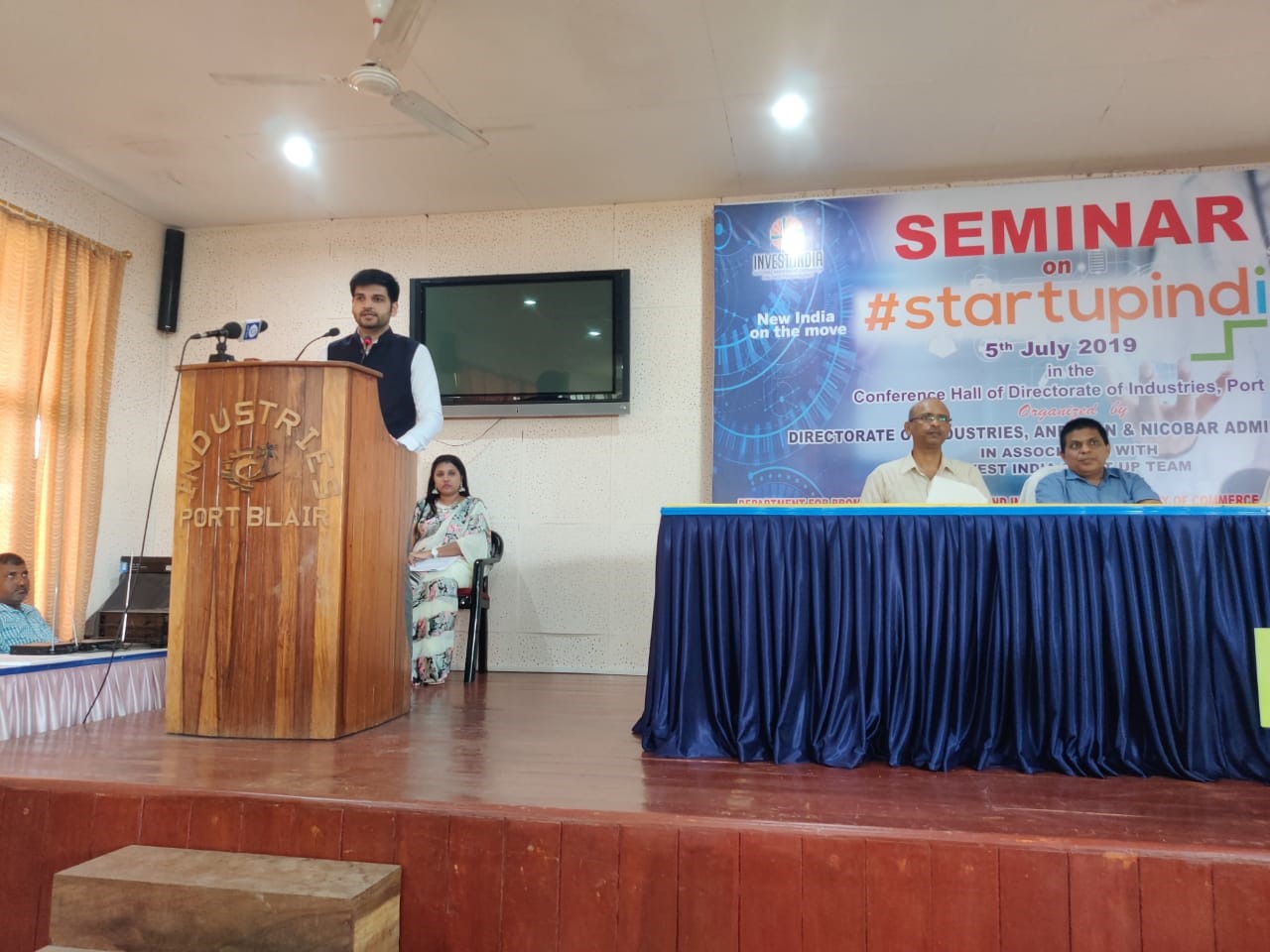 Nishant Malhotra presenting Startup India to the students and entrepreneurs of Andaman & Nicobar Islands
Invest India facilitated the interaction of budding entrepreneurs of the islands with a mentor, a legal expert, an accounting expert and an established entrepreneur. The agenda for the workshop was as follows:


Snaps from the mentorship programs attended by 150 budding entrepreneurs, students, and startups.
At the end of the workshop, Invest India team organized a pitching competition. The winners of the pitching competition will be announced via Startup India's twitter handle and these winners will be granted Pro-Bono Services like assistance in incorporating a company, filing returns, getting GST/TAN/PAN/TIN, free audio-video services, etc.
The pitching session produced ideas from diverse domains, ranging from utilizing ocean resources like seaweeds and sea urchins to creating a platform for servicing of cars. A young girl with a post-doctorate degree pitched an idea to increase the production of seaweeds and sea urchins. Even poor internet connectivity on the islands couldn't stop a budding entrepreneur from creating an online platform to sell beautiful handicrafts and artifacts.

The event was covered by their daily newspaper, the Telegraph, and by Andaman Chronicle. With a positive intent from the UT Administration of A&N islands and with full support from Invest India, the future of entrepreneurship in those beautiful islands looks promising!