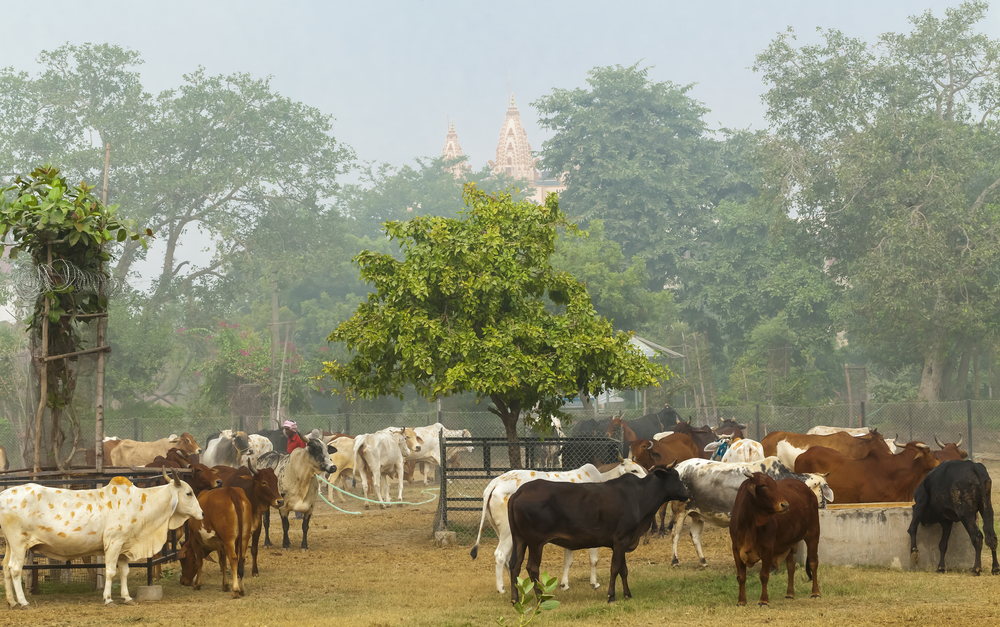 I've never really considered buying sheep. But for the purposes of research and not least because it's getting a little nippy, I thought I might have a look around. And although by no stretch of the imagination am I representative of the 20.5 million people in India that depend on livestock for their livelihood, five minutes into this momentous decision, I have before me seven different species of oxen, cows, goats and sheep to choose from. I can compare their prices, see where they originate from, even weigh them.
Where am I? I'm at Pashushala.com, India's newest virtual cattle bazaar, admiring a selection of rather plump and woolly sheep.
This marketplace for cattle has been developed and implemented in line with the government of India's Digital India mandate. It goes without saying that a large, unregulated market is often highly unorganized, notably with regards to Indian cattle. To overcome this problem, Gaurav Choudhary introduced his startup to India, which has gone on to be considered in India's Super 30 Startup List by TimesNext 2019.
Digital India has explored rural markets before with other initiatives such as the agrimarket app which was developed with an aim to keep farmers abreast of crop prices and discourage the carrying-out of distress sales, a phenomenon common to the isolated farmer. But whereas there the focus was on food grains, Pashushala's main goal is to streamline and make efficient the ancient practice of animal husbandry by using a digital interface for the initial process of selection and purchase.
Similarly, another initiative, the e-panchayat which targets political efficiency and representation, delivers e-governance to the rural sector by providing comprehensive software solutions that attempt to automate and streamline the functioning of gram panchayats. The app is also an important medium by which panchayat representatives can connect with rest of the world.
On Pashushala.com, customers can compare prices in real time without the struggles of person-to-person negotiation and make decisions based on several factors such as distance, price and age of the animal, instead of being limited by them.
To join the marketplace, all a seller is required to do is fill in a simple form with basic contact and pricing details and attach a picture of the animal. Likewise, interested customers have a portal to login and access the website whereby they send an online inquiry to the supplier.
This is a massive change to how cattle have been traded in the country. Historically, cattle breeders and traders were nomadic peoples whose mobility was intricately linked with cattle fairs that punctuated the Hindu calendar as per auspicious tithis (dates). Many such as Pushkar, Nagaur, Jhalawar and Agra Cattle Fair have become well known tourist attractions, drawing people from not just India but across the world.
As a young initiative, Pashushala still requires greater implementation in the onboarding of both buyers and sellers to the marketplace, but already, the push from merely providing a service to that of individual and societal empowerment which is a cornerstone of the Digital India campaign, promises further innovation in the field of Indian cattle breeding and agriculture.
This blog has been authored by Kartikeya Saigal.