Alternative Accommodation: Homestay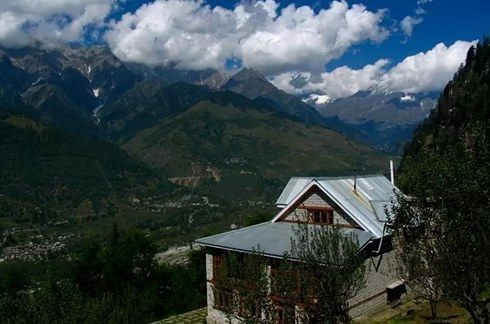 With its high mountain ranges and deep blue seas, high-rise building in metropolitan cities and wide-ranging wildlife parks, India has something for everyone. Its rich cultural history, varied ecology and technological progress, makes it an attractive destination for any and every tourist. No wonder, the Indian tourism and hospitality industry has emerged as one of the key drivers of economic growth and sources of foreign exchange for the country. India's travel market is projected to grow at a rate of 11-11.5% and be worth $ 48 bn by 2020. A substantial increase in domestic demand due to rising disposable incomes, and focused government measures to attract foreign tourists are driving this acceleration in growth. In recent times, India has seen a 14.4% year on year increase in Foreign Tourist Arrivals. Business tourism too is expected to grow three-fold by 2030 from $ 30 bn in 2015.
The hospitality industry in India must diversify its offerings to keep up with this exponential growth and tap into this extraordinary potential. At a time like this, alternate accommodation, which occupies only a small section of the market today, will grow to play a significant role. The strength of accommodation offerings such as homestays, short-term rentals etc. lies in their ability to evolve, innovate and reinvent themselves and offer unique experiences to the more open-minded foreign and domestic traveler. While it's still in its early stages, the homestays segment is gradually gaining a strong foothold in the Indian hospitality market and would be worth $ 3 bn by 2020.  In an age where customers especially millenniums prefer experiential travel options, homestays give them just that by allowing them to immerse themselves in the Indian culture and experience firsthand incredible diversity and warm hospitality of Indian people.
Homestays also happen to be highly economically viable for both tourists and homeowners. For tourists, homestays offer not only quality, low tariff and offbeat accommodation but also a unique opportunity to gain invaluable insight into the local culture by staying with a local family. India is said to be experiencing a shortage of budget hotel rooms. And while the demand for such accommodation is increasing, building hotels involves high capital expenditure, which is not feasible for most people. Homestays enable locals to become micro-entrepreneurs by capitalizing on rooms that already exist. This allows local homeowners to find income opportunities in rural areas and new destinations with minimal or no investment. It also plays a central role in nurturing local communities and in making women financially independent.
Homestays coexist comfortably with hotels as they offer unique value. They are playing an important role in increasing tourism in lesser-known places by providing accommodation in areas where it isn't yet economically viable to build big commercial hotels. During peak seasons or big city events such as world cups etc. homestays play a pivotal role in compensating for the room shortage and ensuring that hotels do not increase their rates to unreasonable levels.
To further encourage growth in this segment, active steps need to be taken. The Indian online hotel bookings industry is estimated to be worth $ 4 bn by 2020. Online penetration in hotel bookings is increasing at a rapid rate, and studies reveal that by 2020, almost 50% of urban Indian consumers will be digitally influenced.  Thus hospitality providers need to strengthen and expand their digital presence. There is a need to provide skills and digital literacy to micro-entrepreneurs in rural and inaccessible areas so that they can enter the homestays market.  Studies reveal that prospective tourists navigate through a range of websites while planning their journey. Thus the digital medium plays a significant role not just as a platform for purchase but also in the traveler's decision-making and selection process. To keep abreast of this trend, digital platforms and hospitality providers need to offer end-to-end curated travel solutions to the consumer. Airbnb, for example, has started offering a range of services and experiences on its website such as walking tours, classes etc. along with its accommodation offering.
The Government of India realizes that India possesses immense potential in the tourism industry and is taking active steps to further the same. The Government has increased its tourism budget, boosted spending on tourism infrastructure and proposed 100% FDI in the sector. The E-visa is a revolutionary initiative and is expected to double the tourist inflow to India. Marketing initiatives such as 'Incredible India!' and 'Atithi Devo Bhava' have also helped improve the country's brand image and encouraged new destinations on the world map. There is a need for such specially curated and detailed government policies for the homestay segment as well.
The travelers of today are looking for unique yet authentic travel experiences, and the hospitality sector is continually reinventing itself to keep up with these rising expectations. With the rapid growth of homestays, finding 'a home away from home' will soon not just be a dream, but an undeniable reality!