AGNIi COVID-19 Digital Technology Showcase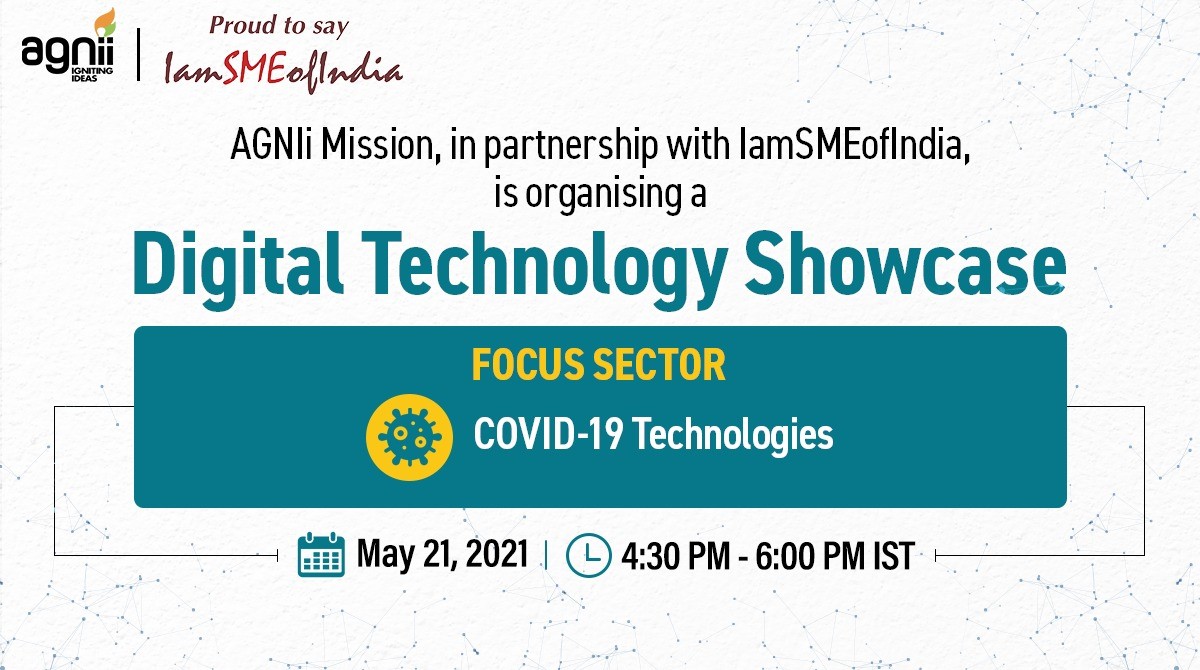 The AGNIi Mission actively engages with multiple Industry Associations and Development Institutes. Seeing the increasing demand for COVID-19 technologies, the team organized two digital technology showcases in collaboration with IamSMEofIndia, one of our key partners.  
The showcases focused on critical care equipment required for treating COVID patients, such as spirometers and oxygen concentrators. Nine such technologies were showcased to our network of Micro, Small and Medium Enterprises (MSMEs). 
A total of 47 MSMEs participated in the showcase, and the innovators directly engaged with them to pitch their technologies and garner feedback. 35 expressions of interest were gathered across the showcases. 
Furthermore, the AGNIi Mission continued organizing its Digital Technology Showcases in partnership with (Common Service Center- Special Purpose Vehicle) CSC-SPV, Ministry of Electronics and Information Technology (MeiTY). The objective of this technology series is to sensitize village level entrepreneurs in these villages about how they can generate potential livelihood opportunities within their community. 
In the first showcase, AGNIi focused on Maharashtra and presented 4 innovations, out of which 2 were concerning COVID-19, and the rest focused on agriculture and water. The showcase had participation from ~100 Village Level Entrepreneurs (VLEs) from various digital villages of Maharashtra. 258 expressions of interest were received.