AGNIi collaborates with MAGIC & TMIH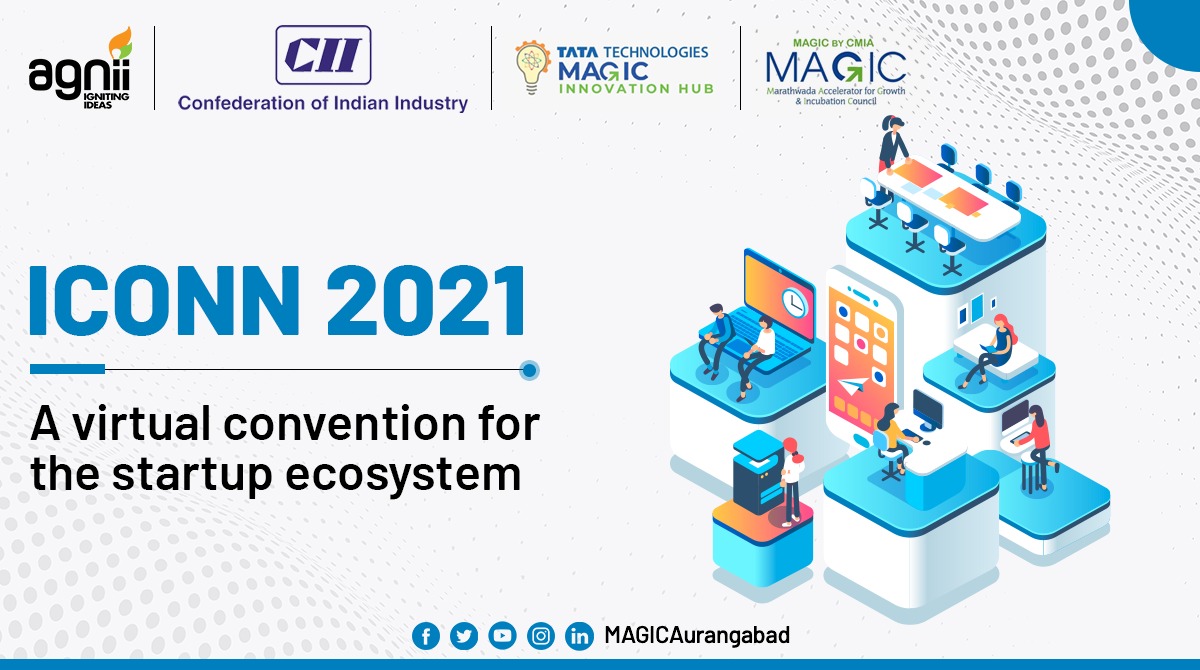 AGNIi has had longstanding partnerships with several players in the Indian innovation ecosystem. The mission believes it imperative to work with those in a position to provide innovators a favourable opportunity to showcase and pitch their technologies.
To that end, AGNIi has partnered with the Marathwada Accelerator for Growth and Incubation Council (MAGIC) as well as Tata Technologies, to be the technology partner for Tata Technologies MAGIC Innovation Hub (TMIH).
MAGIC is India's first regional industry association-led sector agnostic incubator and SME accelerator. MAGIC is a registered non-profit with an aim of building a strong culture and an inclusive startup ecosystem in tier 2 and tier 3 cities of India. Tata Technologies is a global engineering and product development digital services company focused on fulfilling its mission of helping the world innovate across numerous verticals, and they have launched TMIH under their Corporate Sustainability and CSR initiative.
This joint venture between Tata Technologies and MAGIC is India's first-of-its-kind virtual exhibition pavilion, targeted specifically towards the innovation ecosystem, and hosted at CII's ICONN2021.
This initiative, which is also supported by Startup India, will provide a digital platform for startups, budding entrepreneurs and students, especially from Tier 2 and Tier 3 cities and all constituents of the startup ecosystem like corporates, incubators, investors, government institutions and academia, to connect. Innovators will be able to showcase their technologies and discuss potential opportunities for technology commercialization and deployment. They will also have access to curated webinars and consultative sessions.
Startups can register to participate here: https://bit.ly/RegistrationTMIH
AGNIi remains committed to collaborating with ecosystem partners in providing innovators with the right opportunities to showcase their technologies and realize their vision for India's future.