The AGNIi-CIPAM Partnership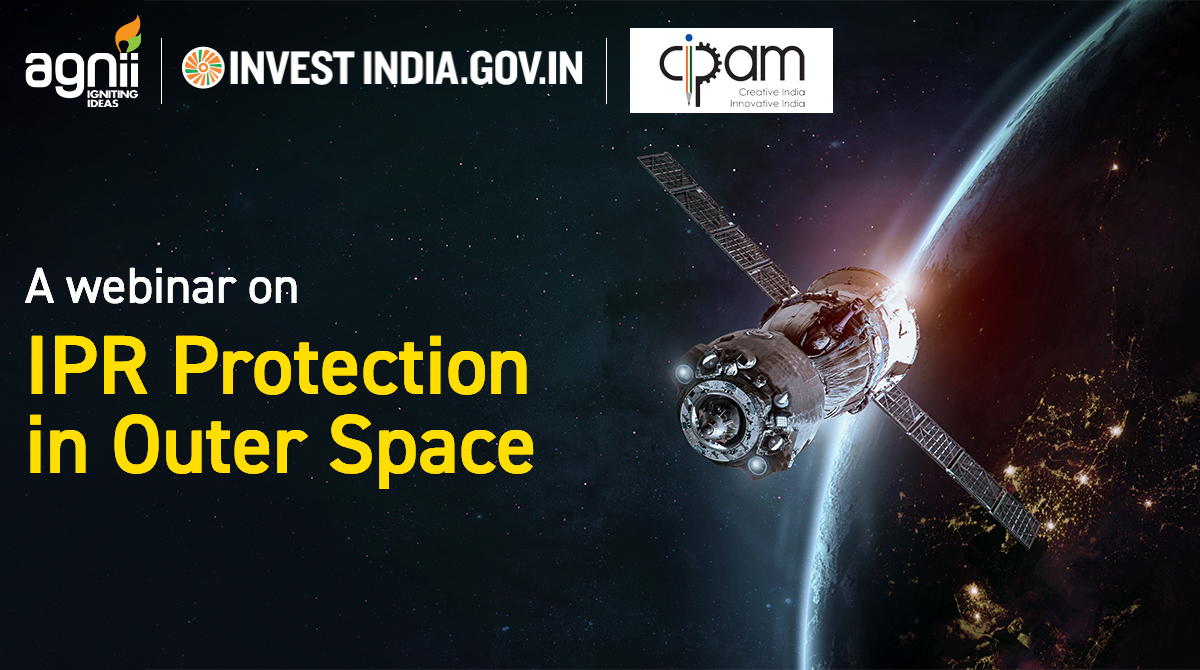 AGNIi has had longstanding partnerships with major players in the Indian innovation ecosystem.
One of AGNIi's partners has been the Cell for IPR Promotion and Management or CIPAM. They are a professional body under the Department for Promotion of Industry and Internal Trade (DPIIT) which ensures focused action on issues related to IPRs. AGNIi has partnered with CIPAM on its numerous awareness initiatives for innovators. Throughout 2021, we collaborated to launch a webinar series covering numerous topics of importance:
Intellectual Property Rights in India: On April 8, AGNIi and CIPAM hosted the first webinar of the 2021 series, focused on introducing the different kinds of IPRs in India. The webinar was sector-agnostic and featured Pooja Kumar from Innove Intellects LLP as the guest speaker. The webinar can be viewed here
IPR and Regulations in the Medical Device and Health Industry during COVID-19: On June 4, AGNIi and CIPAM hosted a webinar centered around the Healthcare and Medical Devices industry. The COVID-19 pandemic saw unprecedented demand and enthusiasm for health-tech innovations, making knowledge sharing on IPR and regulations more critical than ever. Guest speakers were Mr. Viren Desai, Associate Partner Royzz and Co, Dr. Sonali Khanra, Head of OJAS Medtech BioNEST, and Sidharth Jain, CEO & Chief Medical Device Regulatory Adviser, Symbiorph Clinical Trialogy. The webinar can be viewed here
Healthcare & Innovation: Role of technology & IPR: On June 30, AGNIi and CIPAM hosted another webinar focused on the healthcare sector, with guest speakers from corporate law firm Khaitan & Co. The speakers in question were Ms. Smriti Yadav, Intellectual Property Partner, and Mr. Abhishek Kumar, Senior Associate. The webinar can be viewed here
IPR Protection and Innovation Management in Smart Agriculture: On August 3, AGNIi and CIPAM hosted a webinar focused on the AgriTech sector. The prominence of AgriTech innovators in rural India, along with AGNIi's dedicated efforts at creating rural launch points, made this a crucial knowledge-sharing exercise.
Global Patent Protection Strategies and Way Forward: On September 23, AGNIi and CIPAM hosted a sector-agnostic webinar focused on global patents and how Indian startups and innovators should deal with them. The guest speaker was Dr. Bijay Kumar Sahu from the NRDC, who is the head of the Intellectual Property Facilitation Centre (IPFC) and Technology and Innovation Support Centre (TISC) in Vishakhapatnam. The webinar can be viewed here
IP Laws for Space-Tech startups: On December 15, AGNIi and CIPAM hosted their final webinar for the year, on the topic of intellectual property protections for innovations centered around space initiatives. The guest speakers were from Gopinath A.S and Sudeshna Banerjee from the IP law firm K&S Partners. The webinar can be viewed here
The year-long partnership with CIPAM proved incredibly fruitful for AGNIi's efforts towards strengthening the innovation ecosystem. AGNIi remains committed to providing innovators with the knowledge and resources they need to appropriately manage their IP-related challenges.