One Sun, One World, One Grid (OSOWOG): India as the Lynchpin of the International Solar Alliance (ISA)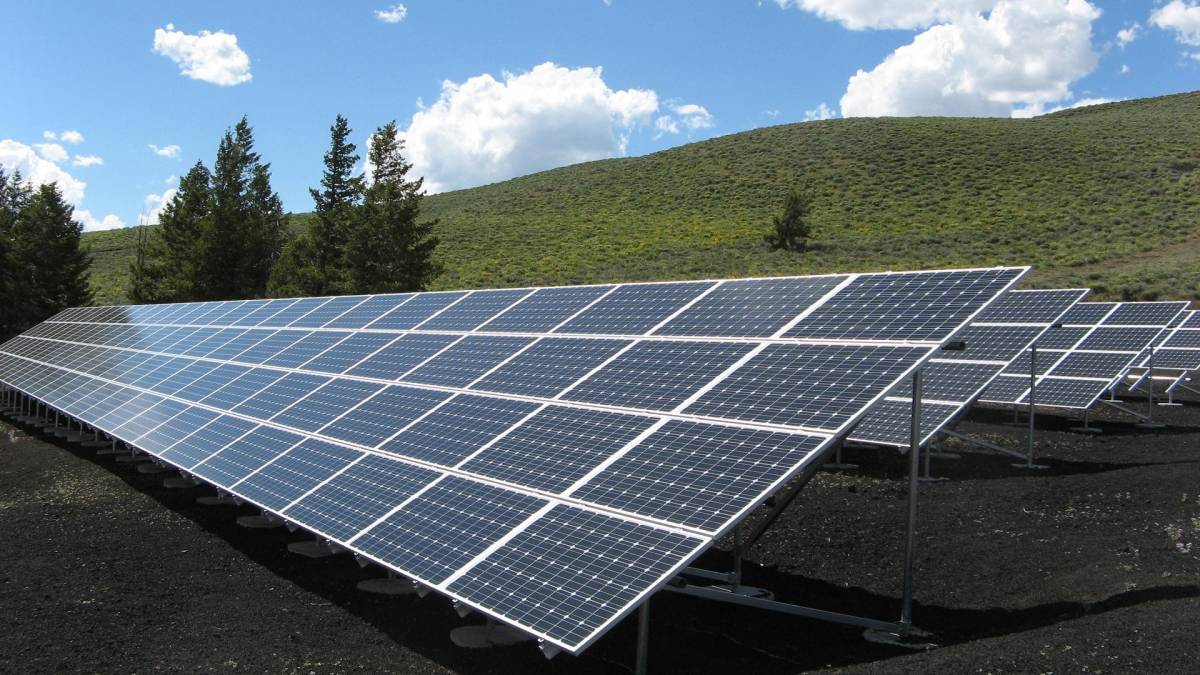 In October 2018, the idea of "One Sun, One World, One Grid" (henceforth OSOWOG) made its first appearance on a global platform when the idea was floated by Prime Minister Narendra Modi in the first assembly of the International Solar Alliance (ISA). Subsequently, in his 2020 Independence Day speech, the Prime Minister brought up the idea again as a mega-plan that aimed at constructing a trans-national electricity grid that would supply electricity across the globe in a phased manner. The plan of OSOWOG is a step towards achieving a more sustainable source of electricity generation that uses solar power as a source of continuous renewable energy, taking forward the global goal of sustainable development.
The PM's OSOWOG vision is based on the concept of sustainability which assumes that the amount of resources in society are finite and hence need to be used conservatively, ensuring that there is enough for the future generations, simultaneously also ensuring that the quality of life of the present generation is not relentlessly compromised.
Why is it essential to look at sustainability from a global viewpoint?
The rate at which the COVID19 pandemic spread throughout the globe made it loud and clear that the world is interconnected. No corner of the earth exists in isolation to the other and the same is also true when it comes to the idea of sustainability. For example, cutting down of trees in the rainforests of Amazon not only inversely affects the Brazilian ecosystem but instead the C02 pulled out from the atmosphere by the trees in the Amazon forest also helps in maintaining global temperatures and regulating weather patterns in South America. The unusual patterns of climate that have emerged as a result of climate change have stretched many ecosystems as well as natural resources to their limits, resulting in many issues like migration of plants to the North affecting forest ecosystems and increased occurrence of droughts. In an effort to tackle the same, 17 Sustainable Development Goals (SDGs) were enacted by the United Nations with the aim to provide a comprehensive framework for government bodies all over the world to tackle issues like poverty and climate change among many others. While some of these goals are concerned with environmental concerns such as "Life Below Water" and "Life on Land", others such as "Affordable and Clean Energy", "Decent Work", and "Economic Growth" are concerned with economic growth and development.
The Need to shift to Renewable Energy
Among several factors contributing to increasing levels of greenhouse gas emissions, causing rapid global warming, a major chunk can be attributed to the pollution caused by various non-renewable sources of electricity production. Sources like oil, coal and natural gas alone make up for one third of the green-house gas emissions. It therefore becomes essential to raise standards of living by providing sources of electricity that are more clean and reliable. In the context of
India, according to a report from the Centre for Monitoring Indian economy, between 2013 to 2017, India imported around 1000 million(mn) tons of coal. This colossal amount of coal import and the environmental damage caused by it thereof made it essential for India to urgently shift to an alternative source of energy generation. In the years that followed, the country witnessed a rapid transition to use of renewable energy technologies that complemented the vision of sustainable growth at the same time addressing the concerns of catastrophic climate change. It is heartening to note that the decision to shift to a renewable source of energy resulted in a decline of coal import by 17% to 137.6 mn tons in the period April to November 2020.
Due to this concerted action, according to a report released by Ernst & Young, India is ranked third in the Renewable Energy Country Attractive Index in 2021 and by the end of the year 2022, the country seeks to achieve an ambitious capacity of 175 Giga Watts (GW) worth of renewable energy production. At present the installed renewable energy capacity has increased by two and half times, standing at 141 GW. This period also saw exponential growth in solar energy capacity which increased by over 15 times and now stands at 41.09 GW.
Why is investing in solar energy important for India?
India's urgent need to shift to solar power as a source of energy broadly stems from three issues that are looming over India in the immediate future: First, the share of India's global energy demand is likely to double to a whopping 11% by the year 2040, making it less of an option and more of a necessity for India to look at energy sources that would enhance energy security and self-sufficiency in power generation at the same time keeping environmental costs at bay. An inability to address the mounting power demand through renewable resources like solar energy would increase dependence on coal, oil and natural gas. This would result in increased import of oil and increased production of coal domestically which would entail both economic and environmental costs.
Secondly, India is still dealing with the aggressive issue of Air Pollution, with the capital's AQI being as high as 382 putting it in the category of 'severe pollution'. To add to the severe pollution caused due to stubble burning in the neighbouring regions of the Delhi National Capital Region, unregulated industrial and vehicular air pollution accounts for more than 41% of air pollution in the region. The use of solar production could help diminish the pollution caused by use of fossil fuels. Finally, the alarming rates at which ground water as well as the level of annual rainfall has been decreasing points to a severe water security issue, signalling the need to diversify energy sources and not rely extensively on hydroelectricity as a source of energy. An indicator of this is the fact that between the years 2007-2017, the groundwater levels in India fell by 61%. Even today with India being one of the largest user of ground water in the word for irrigation, domestic and industrial needs, the availability of ground water still remains a cause of concern. Additionally, solar power production, unlike coal production does not rely heavily on water for production and thus does not strain groundwater supplies.
The idea of making clean energy a reality for the entire world, might seem utopian to many, however the extensive use of solar power plants is definitely a step
in the right direction. They are an excellent source of renewable energy in addition to being a cleaner and cheaper option than fossil fuels. Along with being easy to maintain they can be installed both, on a utility scale as well as an individual or single-family level. While the initial costs of installation of solar panels may be higher it turns out to be a sustainable financial investment in the long run as not only does it save money on electricity bills but also acts as a shield from energy prices.
What is unique about OSOWOG? What does it intend to do?
In 2020, the Ministry of New and Renewable Energy (MNRE) proposed an ambitious draft plan for the OSOWOG which aims at connecting 140 countries through a "common grid" that will be used as a channel for transfer of solar power. The mantra behind the plan is that in essence "the sun never sets" as it is always a constant at some or the other geographical location at any given point of time. The aim of the initiative is to generate round the clock electricity from the sun, as it sets in one part of the world and it rises in the other.
OSOWOG is expected to be implemented in a phased manner and is divided into three main phases:
The first phase will ensure interconnectivity in the Asian continent; the Indian grid would be connected to the grids of Middle East, South Asia and South-East Asia as a common grid to share solar energy in addition to other renewable energy sources.
The second phase would connect the functional first phase to the pool of renewable resources in Africa. As concerns the first two phases, the solar spectrum is divided into two broad zones: firstly, 'Far East' consisting of countries like Thailand, Laos, Cambodia, Vietnam, Myanmar etc. and secondly, 'Far West' covering the African and Middle East region. India falls at the fulcrum of this spectrum.
The third and final phase aims to achieve a global interconnection. The project aims to incorporate as many countries as possible to create a "single power grid of renewable energy" that can be accessed by countries all over the globe.
Significance of OSOWOG
The project seeks to assist all its participating bodies to attract effective investments in renewable energy sources by utilising technology, finance and skill.
A collaborative effort by all stakeholder countries will lead to reduced project costs, higher efficiencies and increased asset utilisation for all involved.
The resulting economic benefit of using a more cost effective source of energy production could be employed in other areas such as poverty alleviation, provision of drinking water, sanitation facilities and food security.
Global collaboration will bring in increased investment into research and development centres like the centre for National Renewable Energy Management in India, as these will now become global and regional management centres.
What does India gain from the OSOWOG?
In the upcoming Conference of Parties (CPO26), scheduled between 31st October and 12th November 2021, India and United Kingdom are most likely to a announce joint declaration on OSOWOG. This project would cement India's position as a global leader in the ISA and also give a boost to the Indian economy. India's effort at creating an "inter-continental power infrastructure" is a fairly new concept. Geo-politically such a move could be highly beneficial for India. While consumption of energy at source level would seem like a more feasible option now that battery and storage technology have become cheaper, the problem of land bank shortage and limited hours of sunshine per day still remains an issue all over the globe and thus, sourcing of solar energy from other nations seems like a more viable and innovative option.
Way Forward
The areas that could be further strengthened when it comes to implementation of OSOWOG include mechanism for cost sharing, structured process for implementation and a futuristic mechanism for maintaining local, regional and global grid stability that factors in issues such as frequency, voltage and grid specifications.
The move towards One Sun, One World and One Grid is the future of renewable energy based systems as such projects will help to balance and share renewable energy across borders internationally. Sharing of renewable energy sources would also reduce the global carbon footprint furthering the idea of sustainable development. The future of OSOWOG is therefore as bright as the sun.
The blog has been authored by Mishika Nayyar and Ishita Sirsikar, Strategic Investment Research Unit, Invest India)