India's Rising Solar Sector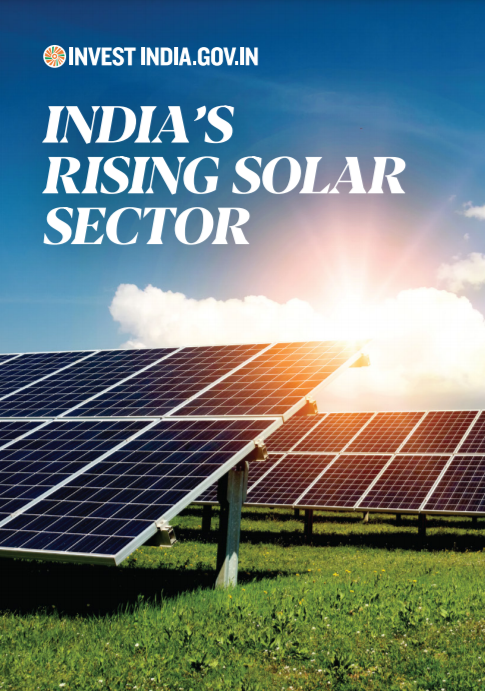 India experiences clear sunny weather for 250 to 300 days a year. This exposure to the sun is estimated to be worth 5,000 Tn Kilo Watt Hour (kWh) of energy in a year over India's land area, of which most parts receive 4-7 kWh per square metre (sq. m) each day. If India were to capture even a fraction of this energy potential, it could far exceed the energy demands of the country. Given India's long sunny days and prevalent clear weather conditions, solar energy holds tremendous potential in and for India. As a pollution-free clean energy with zero emissions, successful harnessing of solar power can be India's answer to rural electrification, rapid urbanisation and grid -decentralisation. 
The government of Prime Minister Modi has prioritised enhancing India's renewable energy capacity, and solar energy in particular. Rapid expansion of solar power in the country will help us in meeting the projected energy demand of 2,785 TWh by 2030. 
This report is a deep dive into India's solar sector and the opportunities it presents. While underscoring the advancements in India's renewable energy sector, the report details the strength of the solar segment and its growing presence in India. It also provides briefs on the various central and state government schemes that have, and continue to, play an important role in expanding solar power generation in India.