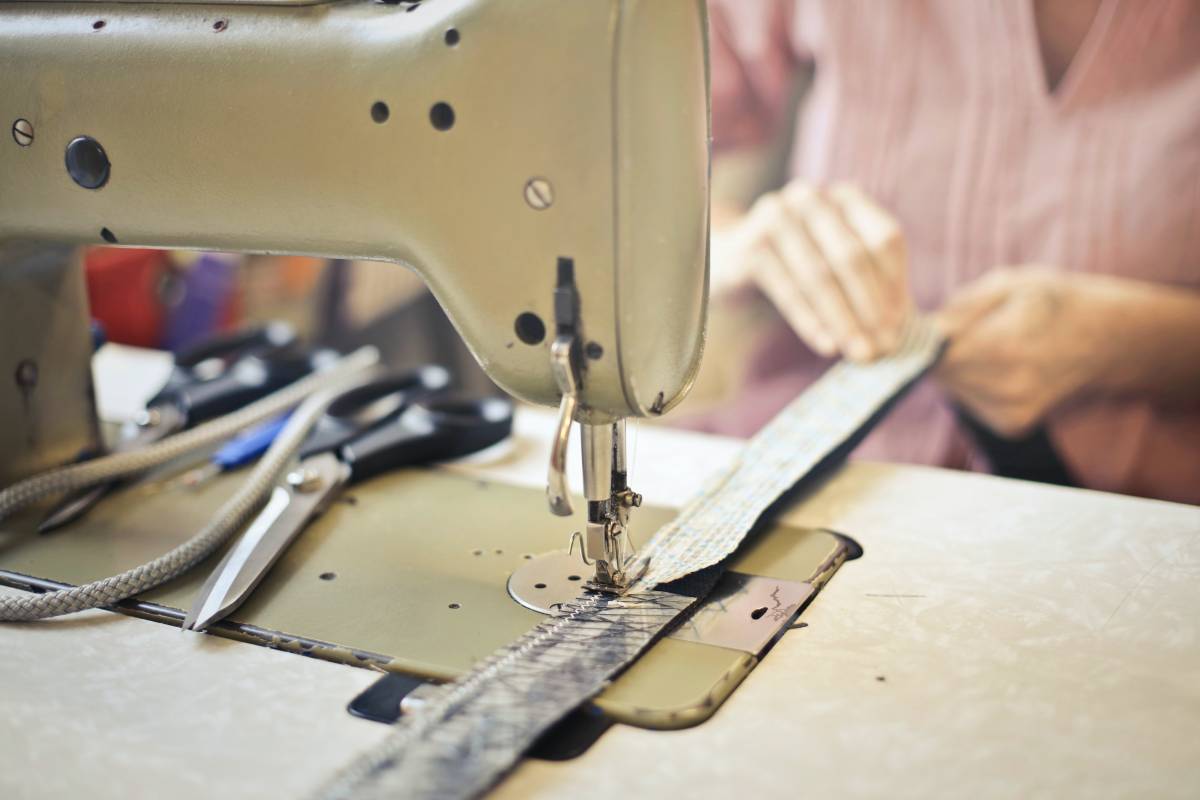 India is amongst the world's largest producers and exporters of textiles. The domestic market for textiles in India was valued at $ 100 Billion in 2019-20 with rising exports valued at ~ $ 50 Bn. The Indian government empowers the textile industry to compete globally, attract significant investments, and generate employment. Textiles are not only the necessities of an individual but have also grown to be a style statement generating huge amount of profits for companies in India as well as globally.
However, these vivid, eccentric apparels have a dark side as their colors generate severe adverse repercussions on the enclosing environment. A considerable quantity of effluent is generated through textile processing, which creates a critical environmental pressure. Handling textiles is an enormous chemical challenge. It employs abundant, ecologically sparse, non-biodegradable compounds. Textile industries utilize various colors, synthetic blends, and helper synthetics in handling materials. According to evaluations of the World Bank, about 17 to 20 percent of all present water pollution is solely induced by coloring and finishing patterns. Nearly 72 unique toxic synthetics are stated to be available in water only for coloring patterns.
The industry is like a double-edged sword, demanding a high level of monitoring and compliance to guidelines to diminish its adverse environmental impacts. The purpose of including sustainability in the textile industry is to generate thriving ecosystems and alliances through activities such as increasing the value of local produce and products, reducing waste, and reducing the harm to the environment created by production and consumption.
Prominent players in India have undertaken major strides in introducing sustainability in the textile manufacturing value chain. Many have concentrated on input management as a preferred strategy to sustainability rather than just tailpipe management. The industry recognizes cotton as a vital ally. They are generating a sustainable ecosystem from farm to fabric by adopting the Regenerative Organic Farming practice to magnify their sustainable cotton portfolio. They are securing sustainable manufacturing energy, its suppliers, and regulators as their perpetual allies. Accompanying with solar rooftops, they are also allying the biomass supply to green their power mix.
Some companies are setting sustainability and circularity in all realms of their profit chain, sourcing raw supplies, production, supply chain, and waste recycling. To remodel from linear to circular operations, they are concentrating on pre-and post-consumer waste. They are committing to plastic recycling for packaging as they are substituting virgin polyester with recycled LDPE. They are also reducing plastic consumption by utilizing textile scrap by recycling factory trash.
The sector is focusing its sustainability strategy around three E's– Equity, Environment, and Economics. They are dedicated to protecting and fostering the natural environment by returning more to nature than it draws in all business fields. The industry is also seeing the creation of eco-friendly textiles to process waste material into a fiber. In this method, the loss of essential resources is reduced. Disposed PET bottles are turned into flakes that are finely turned into a thread in several deniers and cut for spinning into yarn, utilizing waste PET bottles that could otherwise have been incinerated or discharged into landfills or oceans. In terms of performance, these recycled 100% polyester fibers are pretty like virgin polyester fiber.
The Government of India is taking numerous initiatives and actions to enhance the textile industry. One of the primary schemes that the Ministry of Textiles is to initiate a Mega Investment Textiles Parks (MITRA). This scheme will build a world-class infrastructure with plug-and-play facilities to let global champions in exportation. This project will tender India a hotspot for national and international divers seeking to enter the realm of textiles and garments. The government intends to make seven textile parks over three years. The newly launched Production Linked Incentive (PLI) scheme intends to increase the production and export of Indian technical textiles. It aspires to capture a substantial chunk of the market and elevate India to the top exporter of technical textiles. India has approved 100% FDI in the Indian textiles sector under the automatic route. The automatic route states that the non-resident investor or the Indian corporation does not need permission from the Government of India for the investment, and 100% FDI is authorized in India. With the influx of FDI, the industry has seen a spurt in investment during the last five years.
The Ministry also launched Project SU.RE. – Sustainable Resolution in 2019. It is a commitment by India's apparel industry to establish a sustainable pathway for the fashion industry. This project will support the sector achieve Sustainable Development Goals (SDGs) and long-term environmental, social, and corporate governance goals. The textile sector can offer much to all the SDGs but is strategically placed to impact a few essential functions. The industry can have the most direct impact on the following SDGs:
SDG 5: Achieve gender equality and empower women and girls

According to Deloitte, with more than 75% of textile workers globally being women, promoting SDG5 is a priority for the sector. Gender diversity serves manufacturing business through advanced innovativeness, a more significant return on equity, and improved profitability.
SDG 6: Ensure availability and sustainable management of water and sanitation for all

The core to food and energy demands the textile industry to interlace in an integrated and collective collaborative cross-sector approach to focus on the increasing clean water shortfall. All participants in the textile value chain administer innovative tactics to reduce water use, reuse water, and replenish resources, including at the agricultural level, which generally consumes a large percentage of water in the textile life cycle.
SDG 7: Ensure access to affordable, reliable, sustainable, and modern energy for all

The textile sector has long identified the call for clean energy solutions. They have been maintaining the Paris Agreement and other initiatives. Businesses have also supported clean energy strategies within their value chains.
SDG 8: Promote sustained, inclusive, and sustainable economic growth; full and productive employment; and decent work for all

According to the World Bank, wages are below international standards in this sector. Yet, textile workers earn more money than they would in other businesses in the national market. Consequently, textile manufacturing is a gateway to getting out of poverty for millions of poor, unskilled workers. Textile workers are primarily women, which is another essential link to poverty mitigation. Expanding business possibilities for women is crucial for poverty reduction and growth.
SDG 9: Build resilient infrastructure, promote inclusive and sustainable industrialization, and foster innovation

The fashion industry has acknowledged and espoused innovation by addressing consumption and production influence and exploring distinct business models.
SDG 10: Reduced inequality within and among countries

The industry can better promote this goal by implementing strategies and methods that assure human rights are guarded, fair wages are given, and unfair habits are eliminated.
SDG 12: Responsible consumption and production – ensure sustainable consumption and production patterns

In addition to resource and manufacturing efficiencies and more sustainable inputs such as preferred fibers and materials, the industry is experimenting out more circular models with remarkable progress. But evolving buyer behavior will likewise be a vital part of the solution to reducing consumption patterns.
SDG 15: Protect, restore, and promote sustainable use of terrestrial ecosystems, sustainably manage forests, combat desertification, and halt and reverse land degradation and halt biodiversity loss.

Commitments to sourcing from sustainably maintained forests and ecosystems have been refined into several brands' forest or forest-derived materials policies.
Corporate profitability, sustainability, and risk environment are all directly determined by the points highlighted by the SDGs. The industry should leverage key strengths to seep this exceptional opportunity by taking up a cluster-based strategy.
This Blog is created by Bhakti Jain, Intern (SIRU)