Snapshot
Indian Aviation, Flying High
A rising proportion of middle-income households, healthy competition amongst Low-Cost Carriers, infrastructure buildup at leading airports and supportive policy framework has given a positive push to the aviation sector.
The civil aviation industry in India has emerged as one of the fastest growing industries in the country during the last three years and can be broadly classified into scheduled air transport service which includes domestic and international airlines, non-scheduled air transport service which consists of charter operators and air taxi operators, air cargo service, which includes air transportation of cargo and mail.
In 2010, 79 Mn people travelled to/from/or within India. By 2017 that doubled to 158 mn, and this number is expected to treble to 520 mn by 2037. The nation's airplane fleet is projected to quadruple in size to approximately 2500 airplanes by 2038.
Currently, the country has 131 operational airports including 29 international, 92 domestic, and 10 custom airports. To meet the growing demand for air travel in India, it has become imperative to increase the capacity of airport infrastructure.
To augment the airport infrastructure the government aims to develop 100 airports by 2024 (under the UDAN Scheme) and expects to invest $1.83 bn in the development of airport infrastructure by 2026.Till date 74 airports have been developed. More than 2.15 lakh UDAN flights have operated and over 1.1 crore passengers have availed the benefits in UDAN flights so far.
The projected upsurge in air travel in India would require more aircraft usage, further igniting the demand for Maintenance, Repair & Overhaul (MRO) services. The Indian Civil Aviation MRO market, at present, stands at around $900 mn and is anticipated to grow to $4.33 bn by 2025 increasing at a CAGR of about 14-15%. Unmanned aerial vehicles, also known as drones have been welcomed across industries. Indian drone industry is expected to have a total turnover of up to US$ 1.8 billion by 2026.
Up to 100% FDI is permitted in Non-scheduled air transport services, Helicopter services and seaplanes under the automatic route.
Up to 100% FDI is permitted in MRO for maintenance and repair organizations; flying training institutes; and technical training institutes under the automatic route.
Up to 100% FDI is permitted in Ground Handling Services subject to sectoral regulations & security clearance under the automatic route.
100% FDI under automatic route has been allowed in Brownfield Airport projects.
For further details, please refer FDI Policy
%

Passenger Traffic Growth

%

Foreign Tourist Arrival growth

Total Freight Traffic (MMT)

%

Domestic Aircraft Movement Growth
As on 31st March 2023, 473 routes and 74 airports have been operationalised under RCS-UDAN.
In December 2022, the DigiYatra App was launched at Delhi Airport to facilitate a contactless air travel experience.
The union government announced Drone Shakti in the Budget 2022 with the aim of facilitating and promoting drones as a service through startups.
Industry Scenario

FOREIGN INVESTMENT

INDUSTRY TRENDS

POLICIES & SCHEMES
Industry Scenario
The rise in demand for air travel in India has necessitated the development of a robust ecosystem and supportive government policies.
Through the National Civil Aviation Policy 2016 (NCAP) the government plans to take flying to the masses by enhancing affordability and connectivity. It promotes ease of doing business, deregulation, simplified procedures, and e-governance. In April 2020, the Goods and Services Tax for MRO services rendered locally was reduced from 18% to 5%. The 'place of supply' for B2B MRO services was changed to the 'location of recipient', enabling Indian MRO facilities to claim zero-rating (i.e., export status) under GST laws on MRO services rendered to prime contractor/OEM located outside India. This has been an extremely crucial policy amendment as it will encourage global participation in the Indian aviation sector by allowing foreign MRO operators to subcontract MRO work to Indian entities without any extra tax liability.
The Regional Connectivity Scheme or UDAN ('Ude Desh ka Aam Nagrik') is a vital component of NCAP 2016. The scheme plans to enhance connectivity to India's unserved and under-served airports and envisages to make air travel affordable and widespread. More than 2.15 lakh UDAN flights have operated and over 1.1 Cr passengers have availed the benefits in UDAN flights as on 30th November 2022. The Government has set a target to operationalize 1,000 UDAN routes and to revive/develop 100 unserved & underserved airports/heliports/water aerodromes (including 68 aerodromes) by 2024.
The aircraft leasing and financing businesses are operated from the International Financial Services Centre (IFSC) and GIFT City provides the off-shore status for financial services. Read More
MOCA released Krishi UDAN 2.0. The Scheme lays out the vision of improving value realization through better integration and optimization of Agri-harvesting and air transportation and contributing to Agri-value chain sustainability and resilience under different and dynamic conditions. After a 6-month successful pilot of Krishi Udan 2.0 it was decided to add 5 new airports namely Belagavi, Jharsuguda, Jabalpur, Darbhanga and Bhopal to the existing list of 53 airports, taking the number of airports actively participating in Krishi Udan to 58.
Monetising Assets: AAI has formed joint ventures in seven airports. Recently, it awarded six airports — Ahmedabad, Jaipur, Lucknow, Guwahati, Thiruvananthapuram, Mangaluru — for operations, management and development under PPP for a period of 50 years. As per National Monetisation Pipeline (NMP), 25 AAI airports have been earmarked for asset monetisation between 2022 and 2025.
The Minister of Civil Aviation Shri Jyotiraditya M. Scindia launched National Air Sport Policy in June 2022. NASP 2022 lays out the vision of making India as one of the top sports nations by 2030, by providing a safe, affordable, accessible, enjoyable, and sustainable air sports ecosystem in India. Air sports, as the names suggests, encompasses various sports activities involving the medium of air. These include sports like air-racing, aerobatics, aero modelling, hang gliding, paragliding, para motoring and skydiving etc.
GROWTH DRIVERS
NABH (NextGen Airports for Bharat)

Nirman is a government initiative to expand airport capacity more than five times to handle bn trips a year, in the next 10-15 years.

GIFT City Advantage for Aviation Sector

Aircraft Leasing and Tax Incentives available in GIFT city

Regional connectivity Scheme

Boost air connectivity to smaller cities & northeast states

AAI Startup Policy

Delivering a framework & mechanism for the interaction of AAI with internal and external stakeholders that catalyze innovation at airports and leveraging technology for addressing challenges and enhancing the delivery of services to passengers.
Production Linked Incentive (PLI) Scheme
The Central Government under the leadership of Hon'ble Prime Minister Shri Narendra Modi, has approved the PLI scheme for drones and drone components. The PLI scheme comes as a follow-through of the liberalized Drone Rules, 2021 released by the Central Government on 25 August 2021. The PLI scheme and new drone rules are intended to catalyze super-normal growth in the upcoming drone sector. The total incentive of INR 120 crores and the total PLI per manufacturer is capped at INR 30 crores. The scheme has multiple features to help the industry as It is nearly double the combined turnover of all domestic drone manufacturers in FY 2020-21. For this scheme, the PLI rate is 20% of the value addition which is one of the highest among PLI schemes. With the implementation of the liberalised drone rules, Production-Linked Incentive (PLI) scheme and the drone import policy, it is estimated that the annual sales turnover of the Indian drone manufacturing industry may grow from approximately INR 60 crore in 2020-21 to approximately INR 900 crore by 2024-25. The PLI rate is kept constant at 20% for all three years, which is an exceptional treatment for the drone industry in the country. The Minimum value addition norm has been at 40% of net sales for drones and drone components instead of 50% which is another exceptional treatment for the industry. A provisional list of 23 PLI beneficiaries was released on 6th July 2022. The beneficiaries include 12 drone manufacturers and 11 drone component manufacturers.
Products
Industrial Land Bank Portal
GIS - based map displaying available infrastructure for setting up business operations in the state.
Gallery
Apr 27, 2023
PM Modi's addresses Republic Summit 2023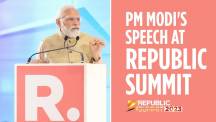 Apr 27, 2023
PM Modi's addresses Republic Summit 2023
PM Modi's addresses Republic Summit 2023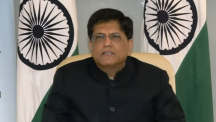 Apr 13, 2023
New India's Trade Performance by Piyush Goya…
New India's Trade Performance by Piyush Goyal, Commerce & Industry Minister
Mar 06, 2023
PM Modi addresses webinar on Ease of Living …
PM Modi addresses webinar on Ease of Living using technology
Latest In Aviation
Press Release
DGCA Simplifies Process for Grant of…
Policy
National Air Sports Policy
Press release
PM Gati Shakti National Master Plan (NMP)…
Press Release
Year End Review: 2022 - Ministry of Civil…
Invest India closely works with
New India Timeline @2047
2023