Western Europe Engagements
NICCI and Invest India Session on India-Norway Opportunities
The Western Europe team in Invest India met with the Norway India Chamber of Commerce (NICCI) delegation to showcase the India growth opportunity, investor ease, transparency reforms and the key sectoral opportunities available to Norwegian businesses looking to establish their presence in the country.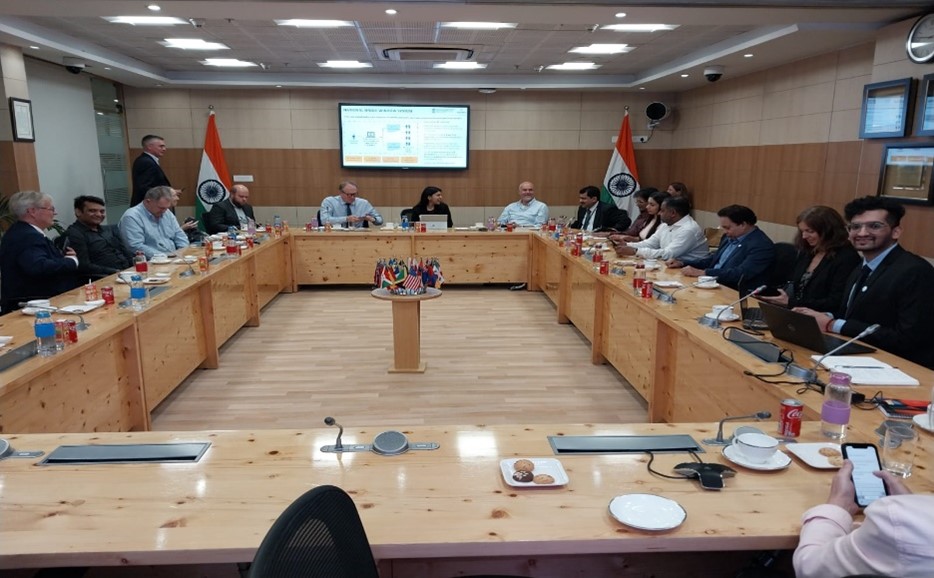 India-Switzerland Business Roundtable
On the visit of a high-level delegation led by Guy Parmelin, Head of the Federal Department of Economic Affairs, Education and Research (EAER), Switzerland, an India-Switzerland Business Roundtable was jointly organised by the Department for Promotion of Industry and Internal Trade (DPIIT), Ministry of Commerce and Industry, Government of India, in collaboration with the Embassy of Switzerland in India. Piyush Goyal co-chaired the roundtable, Minister of Commerce and Industry, Consumer Affairs and Food and Public Distribution and Textiles, Government of India, and Guy Parmelin. The roundtable witnessed the participation of key officials and industry members from both countries across strategically important sectors such as textiles, pharmaceuticals, and renewable energy with a focus on start-ups, innovation and promoting cooperation between small and medium enterprises.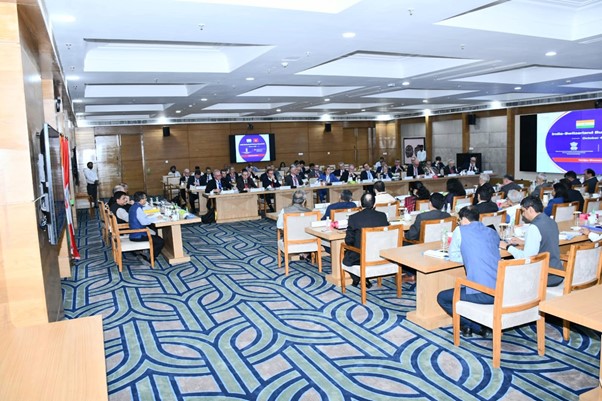 SCCI- Invest India Swedish Business Criticality Call on India Industrial Land Bank
India Industrial Land Bank (IILB) presented IILB in the Business Criticality Call with Invest India for the Swedish Chamber of Commerce India (SCCI). The Call is part of a monthly engagement between the Western Europe group in Invest India and the SCCI to highlight key developments and reforms in the Indian economy. The attendees appreciated the IILB platform and its comprehensiveness, while many showed interests in exploring further.
 
Meeting with MEDEF International Business Delegation to India
Invest India welcomed a delegation of Mouvement des Entreprises de France (MEDEF) International, jointly led by Paul Hermelin, Chairman of the France-India Business Council and Chairman of the Board of Capgemini; and Gérard Wolf, Chairman of the Sustainable City Task Force. The delegation included prominent French companies in key sectors such as infrastructure, energy, financial services, automotive and defence. Invest India and MEDEF International also renewed their Memorandum of Understanding (MoU) and committed to working together to further the India - France investment corridor.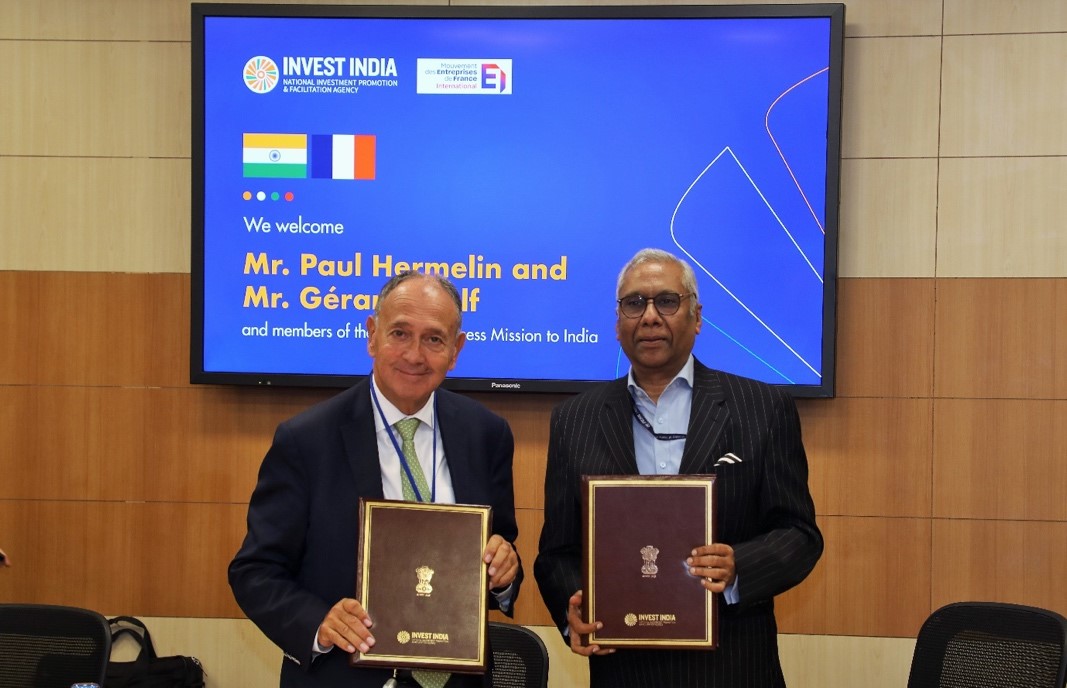 Signing and First Meeting of the Indo-Dutch Fast-Track Mechanism
The signing and first meeting of the Indo-Dutch Fast-Track Mechanism (FTM) was held at DPIIT in collaboration with the Embassy of the Netherlands. The meeting was chaired by Marten van den Berg, Ambassador of the Netherlands to India; Anurag Jain, Secretary DPIIT;  Rajendra Ratnoo, Joint Secretary (JS), DPIIT; and Deepak Bagla, Managing Director (MD) and Chief Executive Officer (CEO), Invest India delivered welcome and closing remarks, respectively. The FTM aims to be instrumental in facilitating investment-related issues of Dutch companies and investors with their operations in India. It also serves as a platform for discussing general suggestions on ease of doing business in the country. Invest India is the executing agency for the FTM.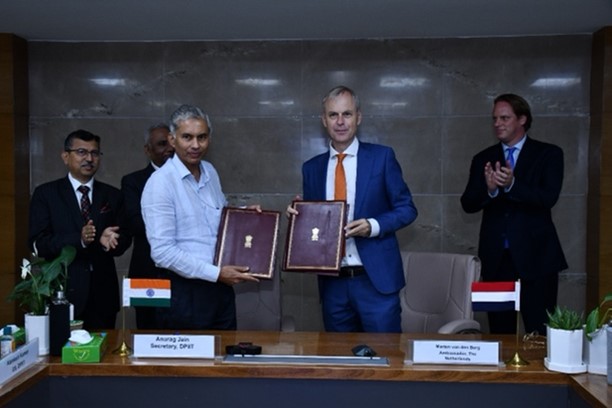 IFCCI Committee Leaders' Annual Meet
The Western Europe team participated in the Indo-French Chamber of Commerce and Industry's (IFCCI) Committee Leaders' Annual Meet in New Delhi. The event aimed to introduce IFCCI's 12 committees and four working groups for the current year, led by CEOs and Chief Experience Officers (CXOs) of Indian and French firms of IFCCI's member companies. Each committee presented an overview of their agenda for the year. The event was chaired by Emmanuel Lenain, Ambassador of France to India. Rajendra Ratnoo, Joint Secretary, DPIIT, delivered an address highlighting key reforms and initiatives introduced by the Government of India to enhance the ease of doing business for French firms in India.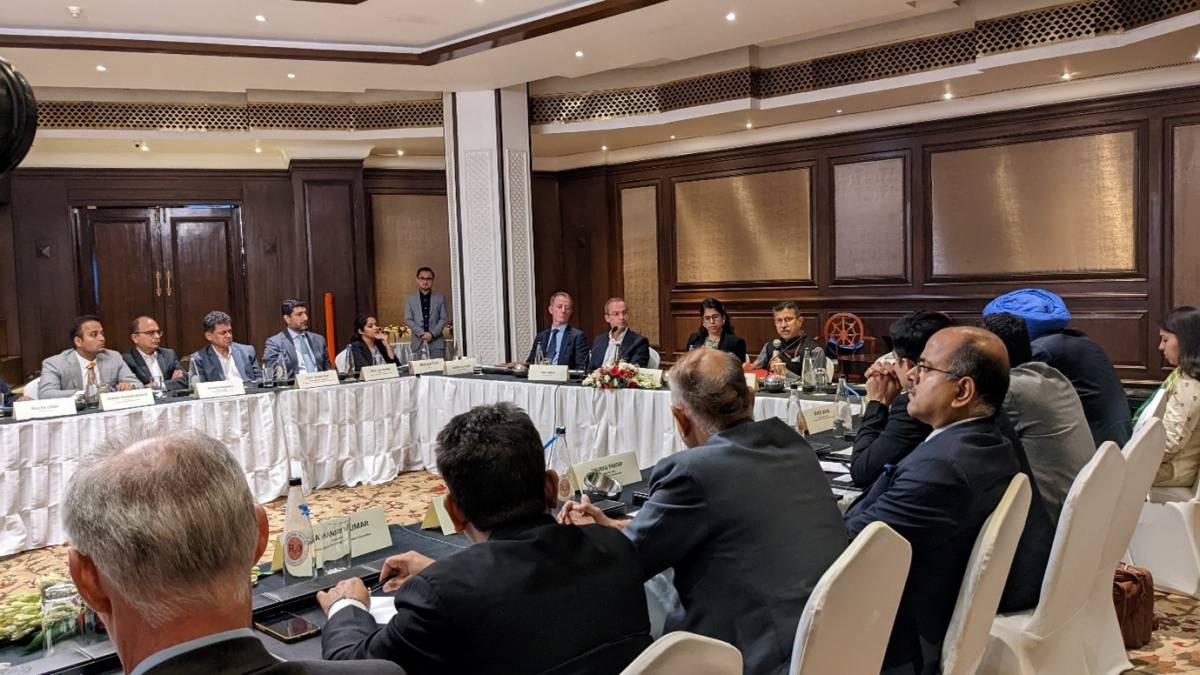 NBAI Panel Discussion on "Doing Business in India"
Varda Taneja, Vice President (VP) Invest India, participated in a panel discussion on "Doing Business In India"– Ensuring good and predictable frameworks for Norwegian companies in India, at the Annual General Meeting (AGM) of the Norwegian Business Association India (NBAI) in Mumbai. During the discussion, she shared insights on the Indian economy and key government reforms and offered support to Norwegian companies looking to enter and expand in India.