IFCCI Energy and Utilities Committee: First Annual Meeting
The Western Europe team participated in the first Energy and Utilities Committee meeting of the year, organised by the Indo-French Chamber of Commerce and Industry (IFCCI) in a virtual format. Invest India's collaboration with IFCCI in the past was particularly highlighted, including active facilitation and engagement with French member companies in the energy sector. The session comprised remarks by B Sivakumar, Chief Executive Officer (CEO), Citelum India and Dhananjay Kumar, Director-Corporate Affairs, ENGIE India – both Vice-Chairpersons of the Committee. The meeting followed an open house discussion with all committee members on the agenda for the year ahead.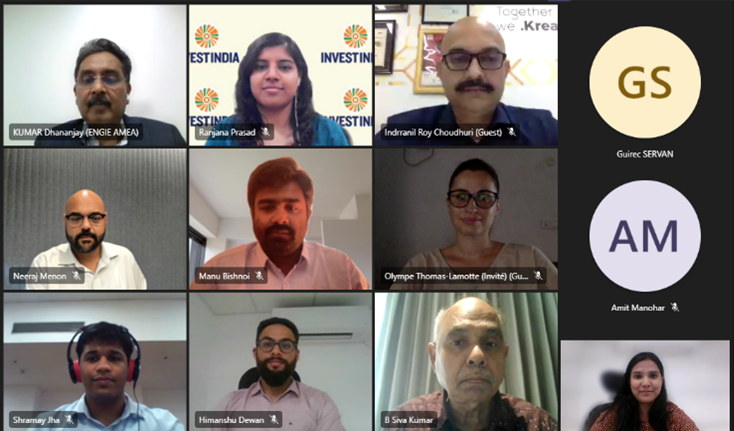 Invest India-SCCI Business Criticality Call
Invest India and the Swedish Chambers of Commerce- India (SCCI) organise the monthly Business Criticality Call. The virtual call allows SCCI member companies to understand details about the Indian economy and new developments within key sectors and raise issues faced in their operations to Invest India. This month, the discussion focused on the developments in the pharmaceutical sector, with the Pharma team at Invest India presenting a detailed overview of the opportunity, areas of growth and key policy initiatives in the domain.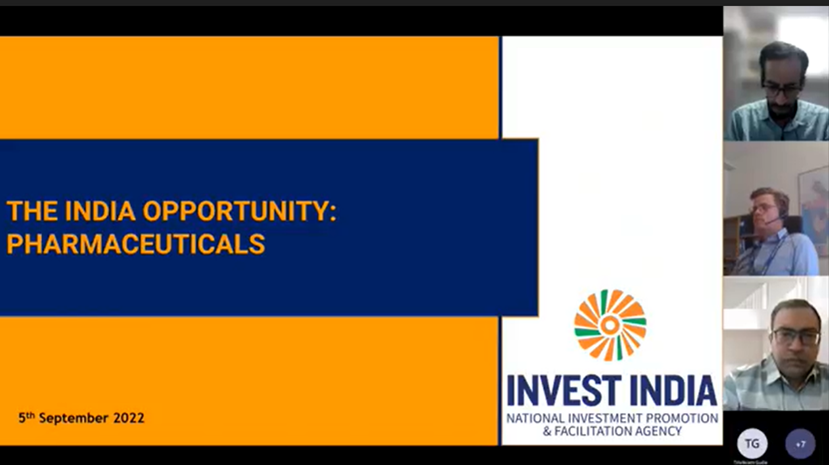 Embassy of Denmark Meeting at Invest India
The Western Europe team hosted representatives from the Embassy of Denmark in the Invest India offices for a review of the recently held Indo-Danish Issues Roundtable, chaired by Rajeev Ratnoo, Joint Secretary (JS). The team provided updates on the issues raised at the roundtable by Danish companies that Invest India is helping facilitate. The meeting also discussed the way forward, where the agenda for the first quarterly webinar for Danish businesses, scheduled to be hosted in late October-early November by Invest India and the Embassy of Denmark, and an outline for the subsequent sessions were deliberated upon.
Swedish Chambers of Commerce India's 14th Annual General Meeting
Invest India was invited to participate in the SCCI Annual General Meeting. Rajeev Ratnoo, JS, addressed the committee members, highlighting the reforms by the Government of India, the recent steam in Indo-Sweden collaborations and the close engagements that the SCCI, Embassy of Sweden, and Invest India currently have ongoing to push the relationship to greater success. The session concluded with closing remarks from Deepak Bagla, Managing Director (MD) and Chief Executive Officer (CEO) of Invest India. They highlighted India's growth story, the potential of the Indian economy and the diligent work currently being done to take the India opportunity to the next step.