Delhi: Understanding the 'sealing' of 22 COVID-19 hotspots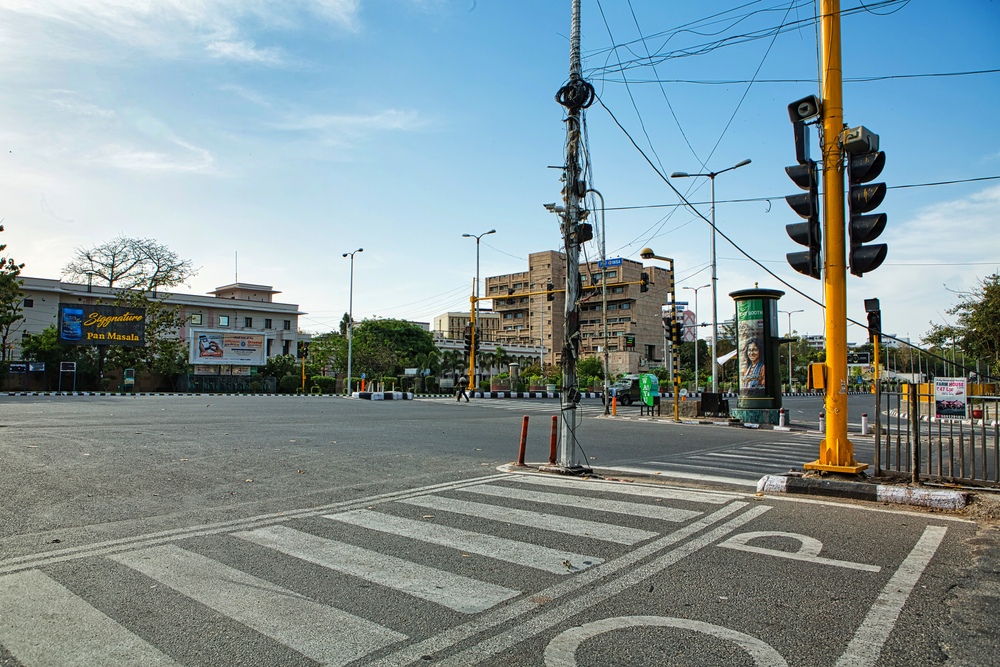 On 8 April 2020, the Government of NCT of Delhi declared the sealing of twenty-two coronavirus hotspots comprising small pockets of settlements and apartment complexes till further notice and made it compulsory for people to wear face masks when stepping outdoors to contain the spread of COVID-19.
Wearing of facial masks can reduce the spread of corona virus substantially. Therefore, it has been decided that facial masks will be compulsory for anyone stepping out of their house. Cloth mask shall be eligible too.
— Arvind Kejriwal (@ArvindKejriwal) April 8, 2020
Delhi's Deputy Chief Minister Manish Sisodia announced the decision to seal the twenty-two hotspots after the emergency meeting held at Delhi Chief Minister Arvind Kejriwal's residence, assuring that the government will ensure the delivery of essential items in these areas. Sealing means a more austere version of the lockdown.
What is a COVID-19 hotspot
Areas in districts where six or more people have tested positive for coronavirus are identified as 'hotspots'. The areas are recognized based on the assessment of risk factors, probability of high degree of virus spread and whether people are taking the lockdown seriously.
What is prohibited
Movement of individuals in and out of their homes is not allowed
Visiting grocery stores and pharmacies is also not allowed
Media not allowed in the area
Outlets like banks, ATMs, post offices will remain closed
For people engaged in essential services, going out of the house without a valid movement pass is prohibited
Walking in parks/ community areas is not allowed
Entering the sealed zone or gathering inside it
What is allowed
Home delivery of essential items like groceries, medicines, and dairy products by government authorized delivery personnel only
Going to the hospital for medical emergencies 
Ambulances with special permission
Rigorous door-to-door monitoring
Sanitisation of the area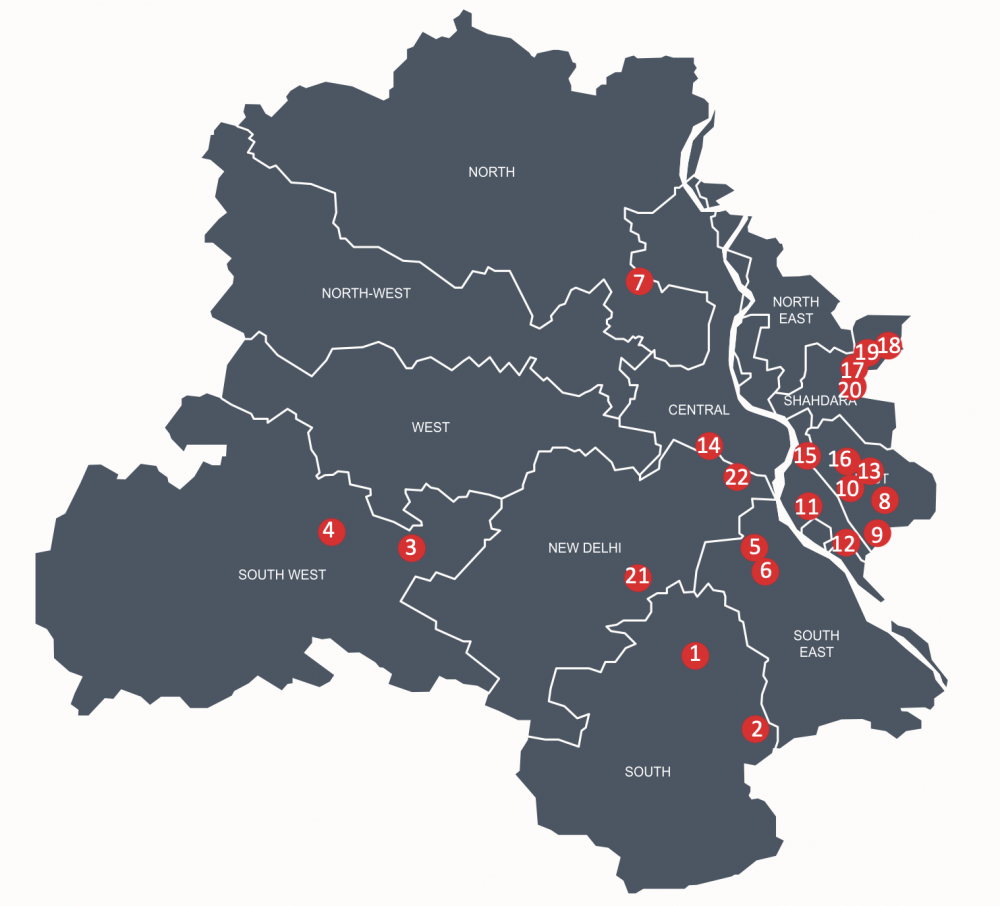 The 22 hotspots in Delhi are:
Gandhi Park, Malviya Nagar
Gali No 6, L1, Sangam Vihar
Shahajahanabad Society, Plot No. 1, Sector 11, Dwarka
Dinpur village
Markaz Masjid, Nizamuddin Basti
Nizamuddin West (G and D block)
B Block, Jahangirpuri
40 houses in Gali No. 14, Kalyanpuri
Mansara Apartments, Vasundhara Enclave
3 Galis in Khichirpur
Gali No. 9, Pandav Nagar
Vardhaman Appartments, Mayur Vihar, Phase I Extension
Mayurdhwaj Appartments, IP Extension, Patparganj
Gali No. 4 (one stretch with 7 houses), Kishan Kunj Extension
Gali No. 4 (another stretch with 7 houses), Krishan Kunj Extension
Gali No. 5, A Block (12 houses), West Vinod Nagar
J, K, L and H pockets, Dilshad Garden
G, H, J blocks, Old Seemapuri
F-70 to 90 blocks, Dilshad Colony
Pratap Khand, Jhilmil Colony
South Moti Bagh slum
Bengali Market
#Covid_19