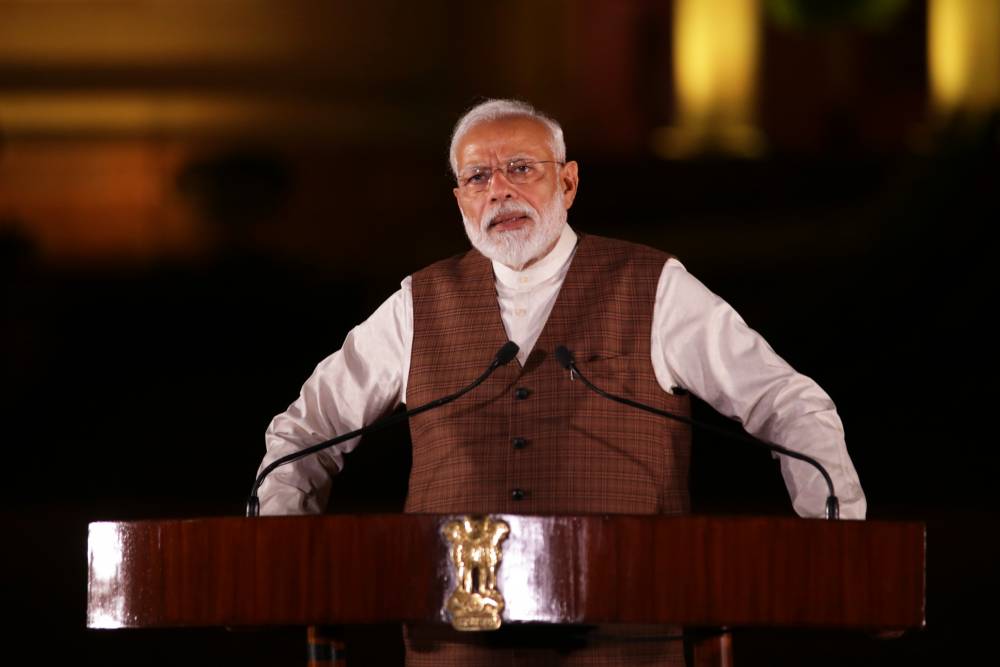 Indian Prime Minister Narendra Modi chaired a round of discussions with the chief ministers on ways to strengthen the containment strategy against COVID-19 and simultaneously strengthening the economic activities as the 54-day national lockdown nears its end. The meeting was held on Monday, May 11,2020 and lasted for six hours.
Here are the key highlights:
1. PM Modi appreciated all the efforts made by the states in the fight against the virus and reiterated the global recognition India is gaining for its successful attempt at handling the virus.
2. India now has a clear idea of the geographical spread of the pandemic and the fight should be more focused now.
3. Economic activities are picking up in several parts of the country and will pick up more pace in the coming days.
4. The road ahead should be focused on reducing the spread and maintaining social distancing` by observing 'Do Gaj Doori'.
5. It is important to ensure rural India remains free from the crisis.
6. Union Minister Amit Shah pointed out that the Aarogya Set app is very helpful in tracking the spread of the virus and asked states to encourage its use.
7. Ministry of Home Affairs spokesperson informed that 4,000 Indians have been brought back under the Vande Bharat Mission and 5 lakh migrant workers have been sent back to their states by trains.
8. Andhra Pradesh chief minister requested relaxation of lockdown with strict hygiene protocols in order to prepare people to live until a vaccine is ready. He also urged for help to be given to the MSME sector.
9. Gujarat chief minister asked for lockdown only in containment zones while Chhattisgarh chief minister sought permission to leave the zoning decisions onto the states. Similarly, the Kerala chief minister asked for freedom to be given to states to make reasonable changes to the lockdown restrictions.
10. Telangana chief minister urged the PM to not resume passenger train services in order to prevent the spread of the virus.
11. Punjab chief minister requested for an extension of the lockdown but with a carefully crafted strategy.
12. Tamil Nadu chief minister urged the PM to not allow regular air services till end of May.
13. Rajasthan chief minister has urged the center to allow interstate movement of goods in order to ensure smooth supply chain functioning. Andhra Pradesh chief minister shared similar views.
14. Assam chief minister requested for extension of the lockdown and stopping of inter state movement.
15. States like Chhattisgarh, Andhra Pradesh, Telangana requested for release of funds to fight the pandemic.

#covid_19