Presentation on IILB for the member companies of the Swedish Chamber of Commerce, India (SCCI)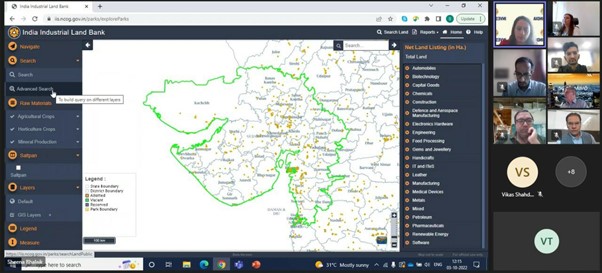 India Industrial Land Bank (IILB), a national Geographic Information System (GIS) land bank with over 4,300 industrial parks mapped across 5.13 lakh hectares of land, out of which 1.15 lakh hectares of land is presently available for industrial use. To ensure the information gets updated in real-time, the system is integrated with industry-based GIS systems of 34 states and Union Territories (UTs), including Private parks and Special Economic Zones (SEZs).
Invest India hosted its monthly Business Criticality Call for Swedish Chamber of Commerce India (SCCI) member companies and the Embassy of Sweden. The IILB team shared a presentation on the platform, mobile app and its various functionalities, along with a live walkthrough of the IILB platform and showcased its essential features for ease of use.