ODOP Impact: How the ODOP team facilitated domestic procurement of Walnuts from Kashmir
India is one of the largest producers of walnuts in the world producing more than 35,000 metric tons every year with Kashmir accounting for 90% of India's total walnut production. With their superior quality and taste, the Kashmiri walnuts are widely in demand across the globe and India even exports large quantities to countries such as UAE, New Zealand etc.
Despite the availability of Walnuts, an in-depth analysis, by the One District, One Product (ODOP) team revealed that India was importing large quantities of walnuts largely as a result of gaps in the supply chain and a lack of information among both the producers and importers
Through extensive stakeholder consultations to understand and resolve issues, dedicated handholding of both the producers and the importers, the ODOP team was able to facilitate the substitution of the imports with local Kashmiri produce. A Bangalore-based importer who had previously been importing walnuts from USA, was now enable to source the same from Budgam, Kashmir, and initiated this change, with the flagging of the first consignment of 2,000kg in the presence of Additional Secretary, Ms. Sumita Dawra, DPIIT, Mr. Ranjan Prakash Thakur, Principal Secretary to Govt. Industries and Commerce, Jammu and Kashmir, Ms. Tazayun Mukhtar, Director, Industries, Kashmir, Ms. Khalida, Deputy Director, Horticulture, Kashmir, Ms. Ankita Kar, MD, JKTPO and Invest India Team.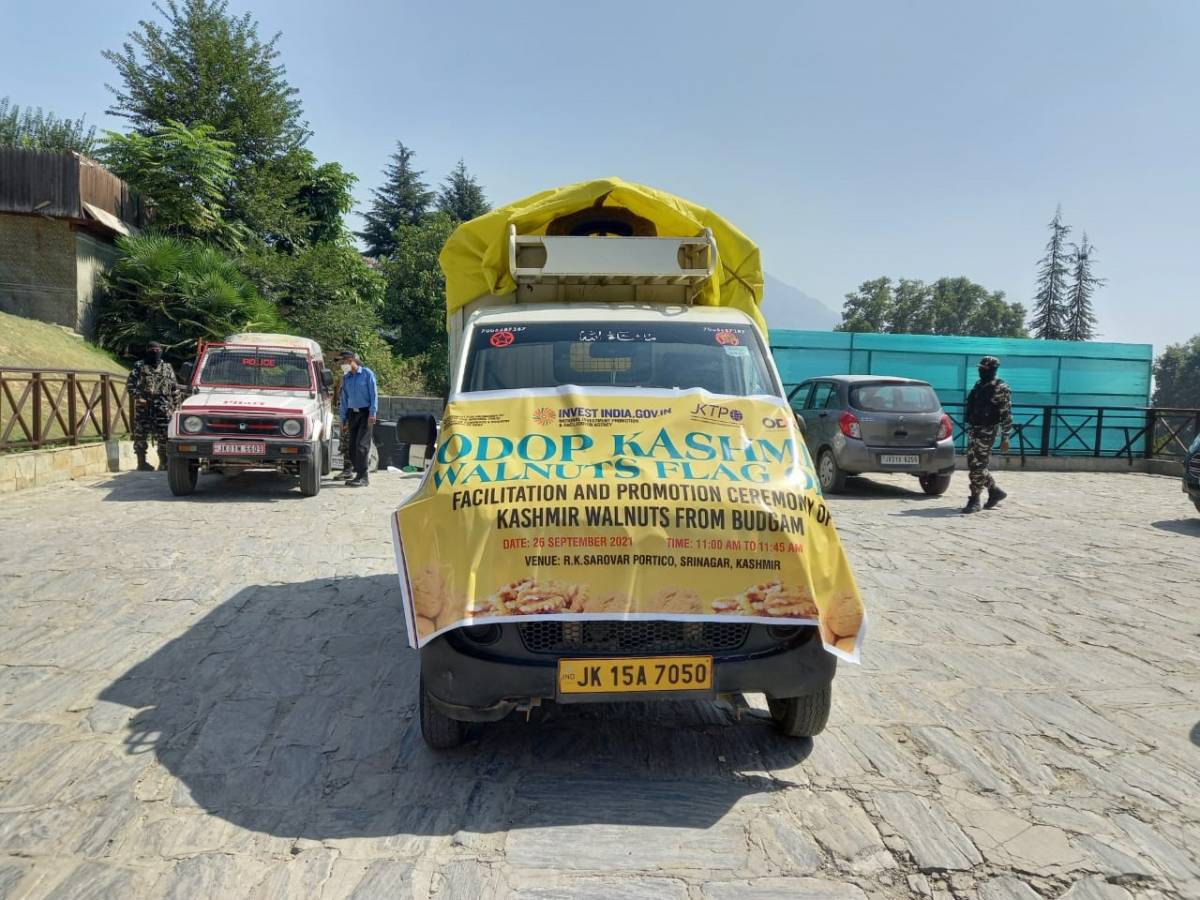 This episode has demonstrated once again how India with its diversity often suffers, not from a lack of resources but instead, a lack awareness. This is something the ODOP team is working to improve through Buyer-Seller Meets, e-commerce onboarding of more agricultural and handicraft/handloom products, as well as creating product/scheme awareness.