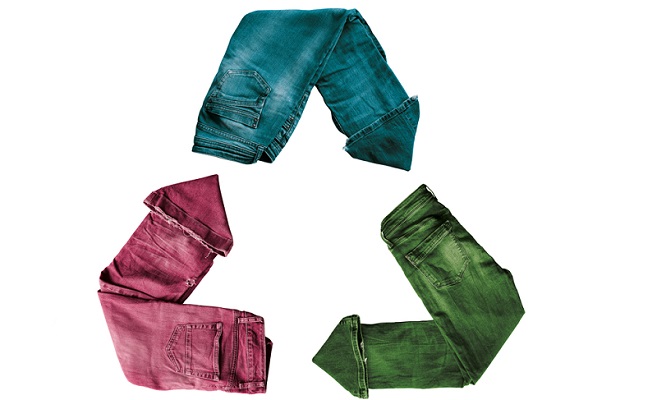 Fashion has a hidden cost that does not get reflected on the price tag of garments. Being an extremely harmful industry to the environment, fashion needs to become restorative and regenerative where brands and manufacturers adopt more circular materials in their products.
Every year new materials are extracted to create clothes that eventually find their way into landfills which, then, take years to decompose. More than 150 million trees are felled each year and turned into cellulosic fabric. Fast fashion predominantly uses cotton and polyester textiles which have a heavy impact on the environment. While cotton production uses resources such as water and relies heavily on pesticides, synthetic fibres are petroleum-based and employ heavy use of chemicals which, are then, washed into the river. Currently, majority of the recycled polyester is made from recycled plastic water bottles; however, there is very limited recycling of polyester fabrics back into the fabric industry. Presently, only 1% of textiles are recycled back into textiles which is why it is high time for the fashion industry to tackle their own waste.
A circular fashion economy that would ensure every garment is reused in an eco-friendly way is the way forward. The idea of circularity can be looked at from two different lenses:
Fashion companies
Consumers
Fashion companies have the responsibility to ensure that their clothes are designed using recyclable materials. On the other hand, consumers can reduce their environmental impact by reusing and recycling garments wherever possible thus, supporting the development of the next generation of sustainable and recycled fibres. Therefore, the ethical responsibility lies at both ends of a garment's life—when it is being produced and when it is being consumed.
There have been several efforts globally as well as in India to make sustainability the need of the hour for the textile and apparel industry. In this context, several sustainable initiatives have come to the fore. For instance, Copenhagen Fashion Week will ensure that by 2023, all designers comply with 17 minimum standards of sustainability, which includes "Using at least 50% certified organic, upcycled or recycled textiles in all collections and using only sustainable packaging and zero-waste set designs for shows".
Similar initiatives can be taken by other fashion weeks globally as they are platforms where the entire industry comes together. The Union Minister for Textiles, Smt Smriti Zubin Irani has also launched Project SURE which stands for 'Sustainable Revolution'. This is the industry's commitment to move towards a fashion that, at the very least, does not pollute the environment. Some of the most prominent signatories to the resolution include Future Group, Shopper's Stop, Aditya Birla Retail, Arvind Brands, Lifestyle, Max, Raymond, House of Anita Dongre, W, Biba, Westside, 109F, Spykar, Levi's, Bestsellers, and Trends. These signatories have pledged to use a substantial portion of their total consumption using sustainable raw materials and processes by the year 2025. This will encourage wider adoption of practices in production that would reduce the impact on the environment while also encourage the need for transformation across the sector.
To read more about Textiles initiatives in India, visit our Textiles and Apparel page.