Mapping India's Digital Payment Infrastructure: Digital Payment Index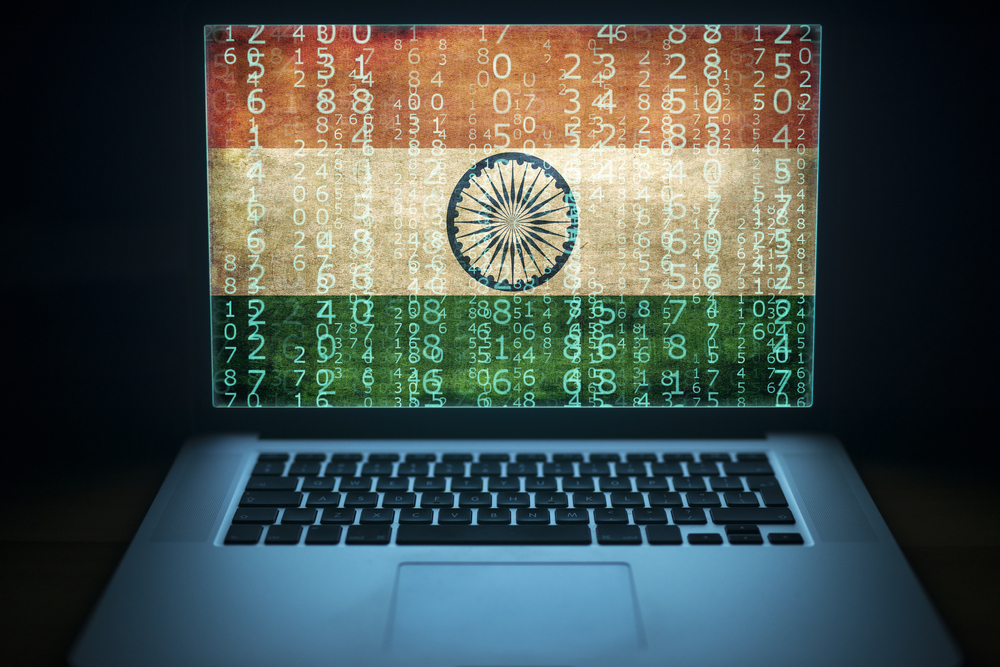 Digital payments in India have witnessed a steep growth curve in the past few years. Despite the COVID-19 pandemic and its economic impact, 48 billion digital transactions were reported in India in 2020. India's digital payment growth story is currently in a transformational phase fuelled by increased penetration of progressive government reforms and increased use of mobile internet and related services. The Indian economy which was primary a cash obsessed economy is now steadily moving towards becoming a cashless economy with an aim of making India a predominantly knowledge based economy with digitally empowered citizens.   
The Reserve Banks of India (RBI), as a part of its Statement on Development and Regulatory Policies set out to achieve various milestones in India's journey towards digitalization. These included measures for improvement of credit flow, strengthening monetary transmission, reinforcing supervision and regulation, improving payment and settlement systems just to name a few. A crucial part of this statement was the introduction of a Digital Payment Index (DPI). To add a fillip to India's digitalization mission the RBI-DPI was introduced in January of 2021. With digital payments having penetrated to the remotest of villages in India, a measure to capture the extent of this digitalization of payments cross the country became the need of the hour. The DPI was thus constructed taking 2018 as the base year with a set score of 100. Post 2018 the DPI is measured semi-annually with intervals of four months between each new index. 
     
The DPI measures the deepening and penetration of digital payments in India over different time periods using five key parameters. The five parameters along with their respective weightages are mentioned below: 
Payment Performance: Is essential to understand if a customer is getting the best out of their set up across the payment flow. To measure this, the index looks at factors like Digital Payment Systems-Volume, Digital Payment System – Value, unique users, paper clearing, currency in calculation and cash withdrawals. This parameter has the highest weightage of 45 percent. 
Payment Enablers: Payment enablers are those channels through which digital payments can be made accessible to the last mile. The index considers factors like Internet, Mobile, Aadhar, Bank Accounts, participants and merchants. This category has an overall weightage of 25 percent. 
Payment Infrastructure for the Supply Side: This indicator has a 15 percent weightage and includes parameters like Bank Branches, Business Correspondents, ATMs, Point of Sales (PoS) Terminals, Quick Response codes and intermediaries. 
Payment Infrastructure for the Demand Side: The sub parameters include debit cards, credit cards, pre-paid instruments, registered customers for mobile and internet banking and FAS Tags. The weightage for this parameter is 10 percent. 
Consumer Centricity: Deals with the idea that places the user as the enterprise, creating an environment wherein the customer's situations, perceptions and expectations are not only understood but are the focal point. For measuring the same, indicators like levels of awareness and education, complaints, frauds, declines and system downtime are considered. This parameter has a weightage of 5 per cent. 
The DPI is in essence a comprehensive scoring system which allows various stakeholders to study developments in infrastructure, access, demography and acceptance related growth of digital payments over a sustained period of time. In the context of a rapidly growing digital payment system, an index like the one discussed above is essential for banks and other payment companies to map their user base. The index will also effectively indicate the most preferred payment channel among consumers when it comes to making digital payments so that targeted and constructive efforts can be put not only in maintaining the ones that are already performing well but also rectifying issues plaguing others. The mapping of digitization done through the DPI will also be curial to identify patterns and trends of usage of digital channels in urban and rural areas ultimately helping in bridging the digital divide. 
The adoption and deepening of digital payments across India for the period 2018 till March 2021 is as under:
 
| | |
| --- | --- |
| YEAR | DPI MEASURE |
| March 2018 (Base Year) | 100 |
| March 2019 | 153.47 |
| September 2019 | 173.49 |
| March 2020 | 207.84 |
| September 2020 | 217.74 |
| March 2021 | 270.59 |
Table 1: Source: Reserve Bank of India
Remarkable Growth of DPI
The above table is a clear evidence of the mammoth speed at which India has taken up the mission of going cashless by adopting and deepening digital payments. The Digital Payment Index increased by a whopping 39.64 percent to go up to 304.06 in September 2021 from 217.74 in the same month for the previous year. It is extremely encouraging that the DPI Index continues to show considerable rise in digital payment usage and penetration across the country. Within a short span of three years, India has been successful in displaying a 2.7 fold increase in the DPI. According to a report by the World Line, in Q2 2020-21, United Payments Interface (UPI) payments recorded an 82 percent increase in volume and a 99 percent increase in value when compared to the Q2 of 2019-20. By the end of the year 2020, 64 new banks had joined the UPI ecosystem and 165 banks were available online to customers through the National Payments Corporation of India's (NPCI)  BHIM App.   The number of Point of Sale (PoS) terminals also increased by 13 percent to over 51.8 lakh in Q2 of 2020-21 as compared to the previous quarter. Further, Aadhaar enabled payment services recorded an increase of 49 and 85 percent in volume and value respectively.  
How has India managed to take this monumental leap in the digital payment ecosystem?  
Increase in dedicated payment systems, increased mobile users, proliferation of the internet and various government initiatives like the Jan Dhan-Aadhaar-Mobile (JAM) trinity have resulted in a 44.1 percent annual growth rate of digital transactions. The NPCI has taken several initiatives including the Rupay payment system, Immediate Payment Service (IMPS) to increase real time payments in the retail sector, Aadhaar enabled Payment System (AePS), UPI, Bharat Bill Payment System offering a one stop bill payment solution and the National Electronic Toll Collection Program, to ensure that users experience utmost ease in undertaking digital transactions. 
The entry of big tech players in the digital space has also given way to increased competition and enhanced services within the digital payment space. Recently the NPCI, has approved the launch of payment services through WhatsApp. The same will be done in a phased manner making digital payment services available to a huge consumer base of 20 million users through UPI. Moreover, leveraging on the regulatory initiatives under the governments Digi Dhan Abhiyan several startups have been encouraged to explore avenues to expand the use of digital payment in unserved sections of the country. 
Further, options for offline payments are also being explored. Last year, the Reserve Bank of India (RBI) began a trial programme to increase offline payments. The development of offline payment options using cards and mobile devices has resulted in a number of different solutions. There have been attempts to establish offline in-card purses for cards that allow cardholders to conduct transactions at a PoS machine without internet connectivity, with the transaction executed once the terminal is online. Many other businesses are concentrating their efforts on making payments possible via feature phones. From encrypted texts to missed calls to sound waves, there are a variety of solutions available.
Furthering the RBI's efforts towards promoting digital transactions at the grassroots level, the Payment Infrastructure Development Fund (PIDF) was announced on 5th January 2021. The aim behind this scheme was to encourage the deployment of both physical and digital modes in PoS infrastructure in tier 3 to 6 centres as well as North Eastern states. As a part of the Prime Ministers Street Vendor's Atma Nirbhar Nidhi Scheme, tier 3 to 6 street vendors will also become beneficiaries under the PIDF. The fund has an initial outlay of INR 345 crore and will serve as a valuable boost to innovations in those areas where connectivity, cost and awareness are the biggest challenges. 
The digital payment space is already being massively transformed as a sector that has seen growth in leaps and bounds in innovation and uninterrupted regulatory support. Changes, ranging from the launch of innovative payment solutions and the establishment of dedicated processing platforms to the formation of rules to encourage greater usage have all been successfully implemented. To maintain a steady pace of growth the government has to ensure that the phenomenal success in the usage of digital payment is sustained over a prolonged period. The DPI will be an important measure to capture the extent of this digitalisation of payments by providing a framework that could be used to draw a comparative analysis over a long period of time.
This article is co-authored by Ishita Sirsikar and Devika Chawla.