Invest Goa Summit 2022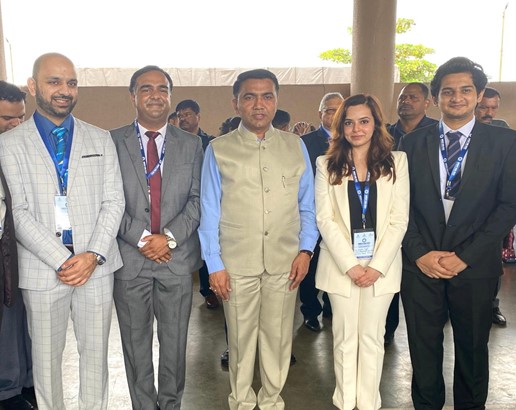 Invest India, in collaboration with the Government of Goa, the Federation of Indian Chambers of Commerce and Industry (FICCI), and the Goa Chamber of Commerce and Industry, organised the Invest Goa Summit 2022. During the event, the Goa Industrial Growth, and Investment Promotion Policy, 2022, was unveiled by Dr. Pramod Sawant, Goa's Chief Minister (CM). Team Goa interacted with the CM and Suresh Prabhu, Former Commerce, and Industry Minister, on various initiatives to promote Goa investments. 
Team Goa also organised a Tourism Sector roundtable with key stakeholders on the theme of "Deliberation to Collaboration: Government and Industry", chaired by Swetika Sachan, Goa Industry Promotion and Facilitation Board Chief Executive Officer (CEO).
The session witnessed enthusiastic participation from key stakeholders like Sridhar Keppurengan, Head, Cross Border Payments for South-East Asia, VISA Group, Rajeev Singh, Executive Director, DLF (Delhi Land and Finance) Group and others to expeditiously bring investments within the state and pave the way for economic development in the tourism sector.