India Achieves Landmark Milestone, over 75000 Startups Recognised So Far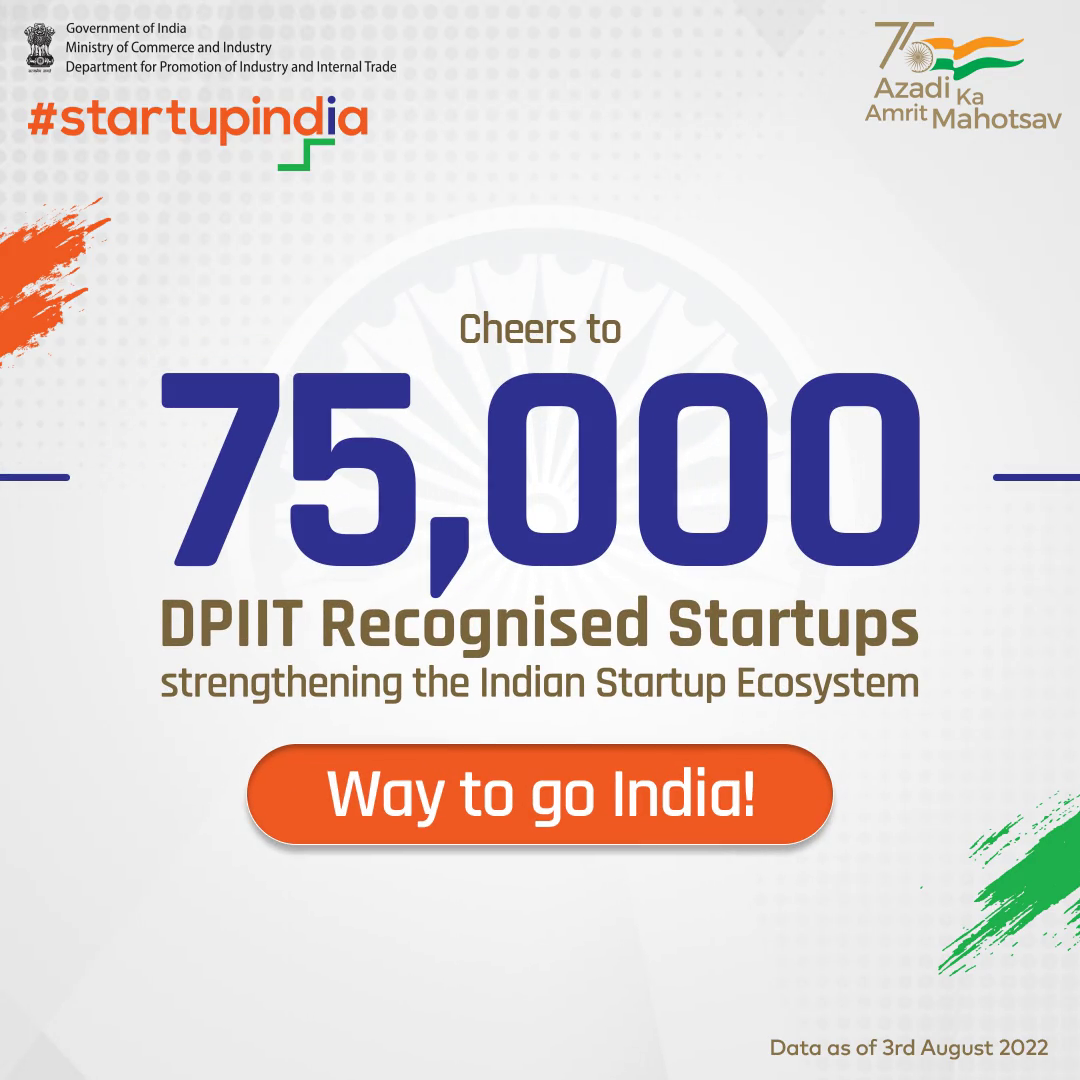 During the Independence Day speech from the Red Fort in 2015, Prime Minister Narendra Modi envisioned a new India that taps on its people's entrepreneurial potential. Six years hence, the action plan has successfully guided into making India the 3rd largest ecosystem. It is also interesting to note that, while the initial ten thousand startups were recognized in 808 days, the latest ten thousand were achieved in only 156 days. With more than 80 Startups getting recognized per day- the highest rate in the world- the startup culture's future is promising and encouraging.
Out of the total recognized startups, around 12 per cent cater to information technology (IT) services, 9 per cent to healthcare and life sciences, 7 per cent to education, 5 per cent to professional and commercial services and 5 per cent to agriculture. An impressive 7.46 lakh jobs have been created by the Indian startup ecosystem so far, which has been a 110 per cent yearly increase over the last six years. The fact that about 49 per cent of our startups are from Tier II and Tier III today is a validation of the tremendous potential of our country's youth.